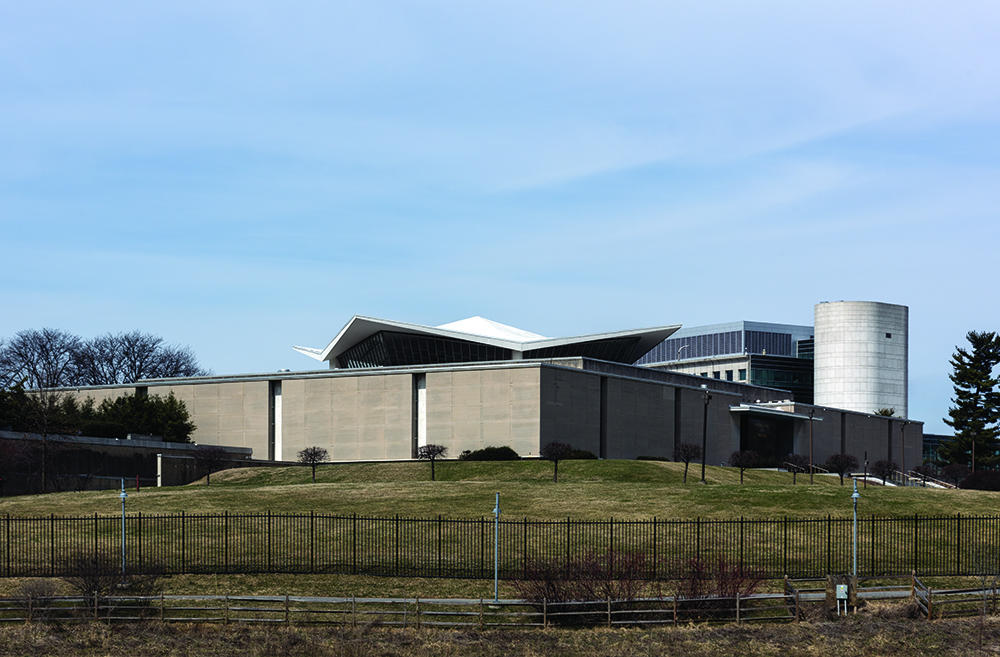 Exuberant roof forms are a hallmark of mid-century modern architecture. In contrast to the simple gable roofs of traditional design, modernist architects employed a wide variety of inventive forms. The zig-zag roof of Sligo Elementary School was featured in a previous Montgomery Modern posting.
The soaring rooftop of the National Library of Medicine is a hyperbolic paraboloid concrete shell, designed by O'Connor & Kilham of New York. This distinctive feature represents concerns of the Atomic Age—in the event of a nuclear bomb blast, the centralized opening was intended to provide for pressure release.
The folded roof feature at Green Acres School provides visual interest and brings light into the central multi-purpose room.
In the hands of modernists, the vaulted … Continue reading