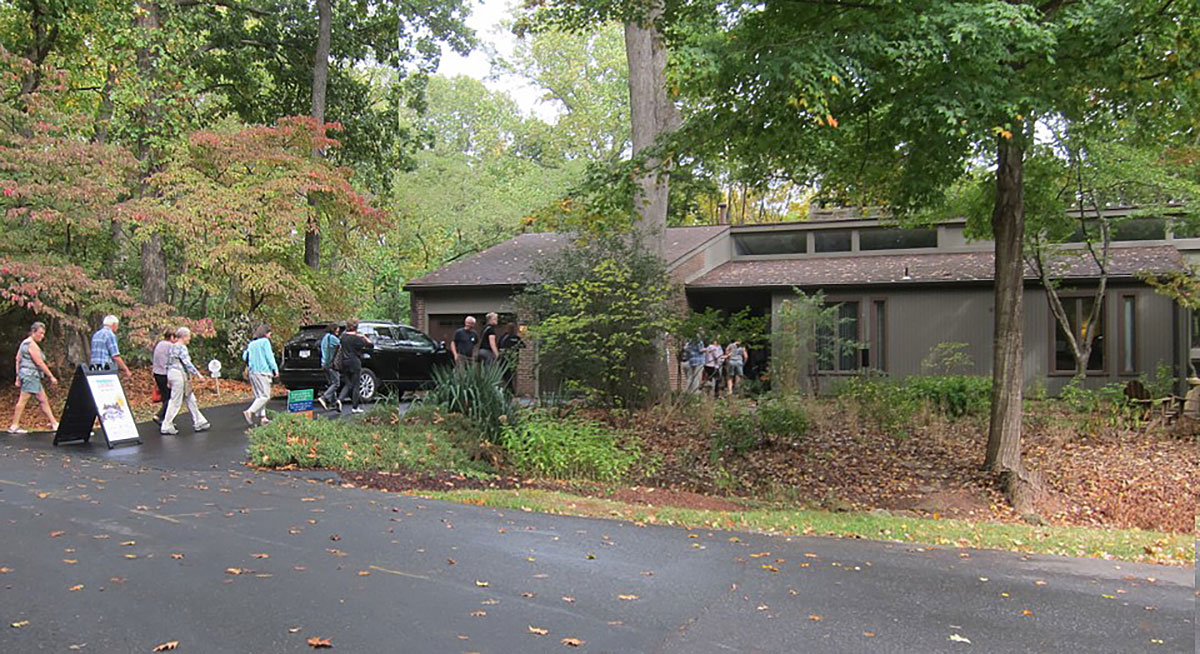 Montgomery Modern Tour Day 2017 featured modernist buildings designed by the Silver Spring architecture firm Cohen, Haft & Associates. This event, held on Sunday, October 8, was our fourth annual Montgomery Modern Tour and was co-sponsored by AIA Potomac Valley and Docomomo DC.
Tour leader Clare Lise Kelly (right) of the Montgomery County Planning Department greets Tina Patterson, the newest Planning Board member, who joined the group on the bus.
We boarded the bus at the Bender Jewish Community Center of Greater Washington in Rockville.
Our first stop was The Hilltop at Seven Hills Lane, a 10-acre woodland neighborhood of 32 modernist houses designed by Cohen, Haft & Associates. Developed by Albert Brodsky and Edith Matthews, The Hilltop … Continue reading