Over the last 20 years, Silver Spring has evolved from a DC suburb with blocks of stately single-family homes on lush green lawns to a lively and energetic city in its own right. Today it is a diverse downtown with a multi-modal transit center, office buildings, high-rise residential towers, restaurants, shops, entertainment venues, and a burgeoning night-time economy. With this transformation, the downtown residential population has nearly doubled from just under 7,000 people in 2000 to over 12,000 people who live in the downtown Silver Spring today.
This growth, which is largely attributed to the success of public and private investment and the 2000 Silver Spring Central Business District Sector Plan, has created several opportunities, but also some challenges. My team at Montgomery Planning and I have heard many of them since July 2020 from those who live, work, play, visit, shop and eat in downtown Silver Spring. This research and community input will help reimagine the area over the next 20 years through the Silver Spring Downtown and Adjacent Communities Plan.
After conducting a series of sessions with the community to create this plan, we found that Silver Spring residents want more resources to serve them: more gathering spaces and parks; better pedestrian connections in and around Silver Spring, particularly across/under the Metrorail tracks; and more supermarkets. Another theme that came up repeatedly is the need for more affordable housing to ensure that people of all ages, incomes, and backgrounds can continue to live here.
At the same time, stakeholders want to see Silver Spring continue to flourish as a center for business, jobs, and retail in the future. Though some notable employers have recently left, many community members are supportive of United Therapeutics' presence in Silver Spring and their commitment to the downtown area. And with business, comes commuters. Community members want a safer, more welcoming pedestrian experience that connects commuters and visitors to the heart of downtown Silver Spring.
We also had several conversations about how to improve the area around the transit center. Within the next decade, Silver Spring will be a key node on the Purple Line, with transit access to locations in Montgomery County, Prince Georges' County, and the District. This will make Silver Spring an even more attractive place to work and do business.
As we have seen, a lot can happen over twenty years in Silver Spring. The previous plan in 2000 set in motion Silver Spring's transformation from a declining downtown to an emerging city. As we begin drafting recommendations to share with the Montgomery Planning Board this summer, we are considering how this plan can move Silver Spring forward as a city, so that it continues to be a place where a diverse group of people come to live, work and play into 2040 and beyond.
To stay up-to-date on the progress of this plan, sign up for our eLetter. You can also reach out directly to the project team with any questions or comments about the plan:
Atara Margolies, project manager
301-485-4558
Atara.margolies@montgomeryplanning.org
Leslye Howerton, DownCounty Master Planning Supervisor
301-495-4566
Leslye.howerton@montgomeryplanning.org
About the author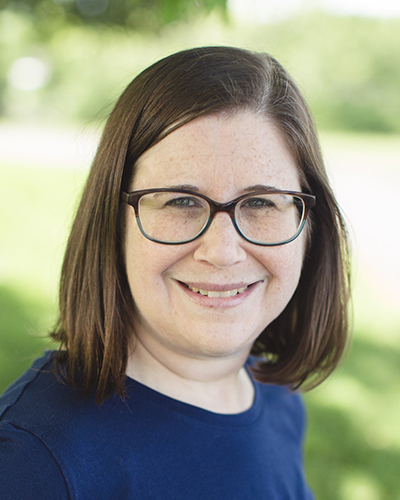 Atara Margolies is a planner in the Downcounty division and the project manager for the Silver Spring Downtown and Adjacent Communities Plan. She has over 15 years of experience designing places and buildings that engage the public. Atara has degrees in both architecture and urban design from the University of Pennsylvania.