The Montgomery County Planning Department is developing the county's first Pedestrian Master Plan. The plan will make walking and rolling safer, more comfortable, more convenient and more accessible for pedestrians of all ages and abilities in all parts of the county.
The plan will complement the 2018 Bicycle Master Plan and plans for other modes of transportation through strategies for making streets safer and more accessible.
This plan will be comprehensive. In addition to prioritizing needed infrastructure, it will recommend new and amended policies and operational practices, design standards and programming.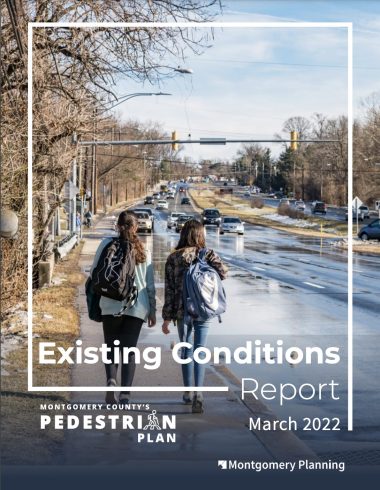 NEW!
Montgomery Planning staff briefed the Planning Board on existing conditions on March 31, 2022.
Pedestrian Master Plan Existing Conditions Report, March 2022:
English
| 
Español
Last Updated: April 29, 2022