Local Area Transportation Review (LATR)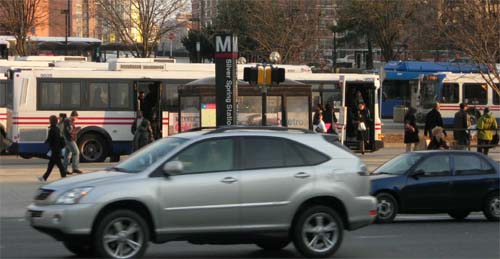 These guidelines are intended to ensure that development in Montgomery County is accompanied by appropriate and sufficient transportation facilities. They are used by the Planning Board and staff to estimate the impacts of development on the transportation network and determine effective ways to mitigate that impact.
Latest
Background
In 1973, the County Council adopted an Adequate Public Facilities Ordinance and granted the Planning Board administrative oversight to ensure that adequate public facilities exist to accommodate growth. Since then, Montgomery County has considered the impacts of development on the transportation system, guided by the County Council's Growth and Infrastructure Policy, which is reviewed on a four-year cycle.
The 2022 LATR Guidelines implement the Growth and Infrastructure Policy to measure development impacts on local roads near the development site.
Past documents
Send submissions of or requests for traffic counts for LATR to MCP-trafficcounts@mncppc-mc.org.
Last Updated: July 12, 2022