Countywide Transit Corridors Functional Master Plan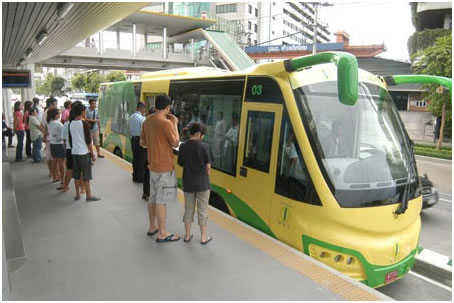 On December 18, 2013, the Maryland- National Capital Park and Planning Commission adopted the Planning Board Draft of the Countywide Transit Corridors Functional Master Plan, as modified by the County Council on November 25, 2013.
Purpose
This Plan provides enhanced opportunities for travel by transit to support Montgomery County's economic development and mobility goals in an environmentally sustainable way, and in a way that preserves our existing communities. As a Functional Master Plan, it makes no changes to current planned land use or zoning, but recommends changes and additions to the transportation network that are needed to serve the County's most densely developed areas, areas planned for redevelopment, and areas planned for new dense development.
Transit Corridor Network Map
This map below shows the 11 corridors that are included in the Countywide Transit Corridor Functional Master Plan.
Recommended Corridors

Corridor Number

Corridor

From

To

Route Length
(miles)

Number of Stations

Recommended Corridors

1
Georgia Avenue North
Montgomery General Hospital
Wheaton Metrorail station
9.6
13
2
Georgia Avenue South
Wheaton Metrorail Station
District of Columbia line
3.9
8
3
MD 355 North
Redgrave Place
Rockville Metrorail station
15.3
24
4
MD 355 South
Rockville Metrorail Station
District of Columbia line
7.8
13
5
New Hampshire Avenue
Colesville Park & Ride
District of Columbia line
8.5
12
6
North Bethesda Transitway
White Flint Metrorail Station
Montgomery Mall Transit Center
2.7
8
7
Randolph Road
White Flint Metrorail Station
US 29
10.1
11
8
University Boulevard
Wheaton Metrorail Station
Takoma/Langley Transit Center
5.5
9
9
US 29
Burtonsville Park & Ride
District of Columbia line
12.3
11
10
Veirs Mill Road
Rockville Metrorail Station
Wheaton Metrorail Station
6.2
11
CCT
Corridor City Transitway
Shady Grove Metro Station
Frederick County Line
20.1
19
  Overall System Total
102
118*
Last Updated: November 5, 2019