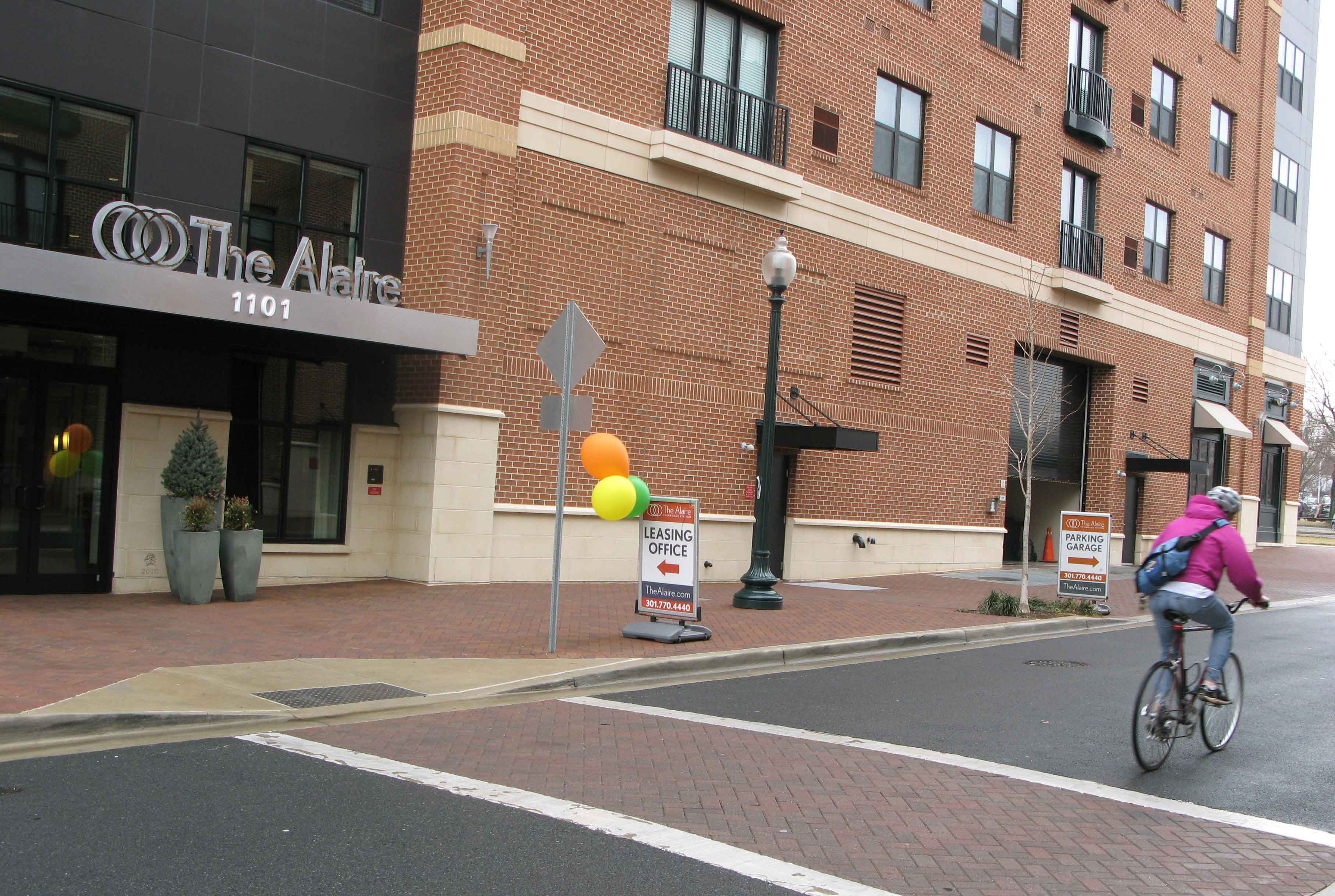 Good things are happening in Twinbrook, the small community sandwiched between White Flint and the city of Rockville, and planners can take some credit. Three years after the Twinbrook Sector Plan was approved, the area has seen a number of positive changes:
More housing in an area that lacked housing Service-oriented retail, also previously scarce Green features, like a bike-share program Office construction
The Twinbrook Metro Station makes the community a natural place for growth, particularly residential growth. The Sector Plan calls for more residential units, and they have come.
Residents of the new Twinbrook Commons, in the city of Rockville, are just steps from the Twinbrook Metro Station, making it a green development even without the bike share … Continue reading