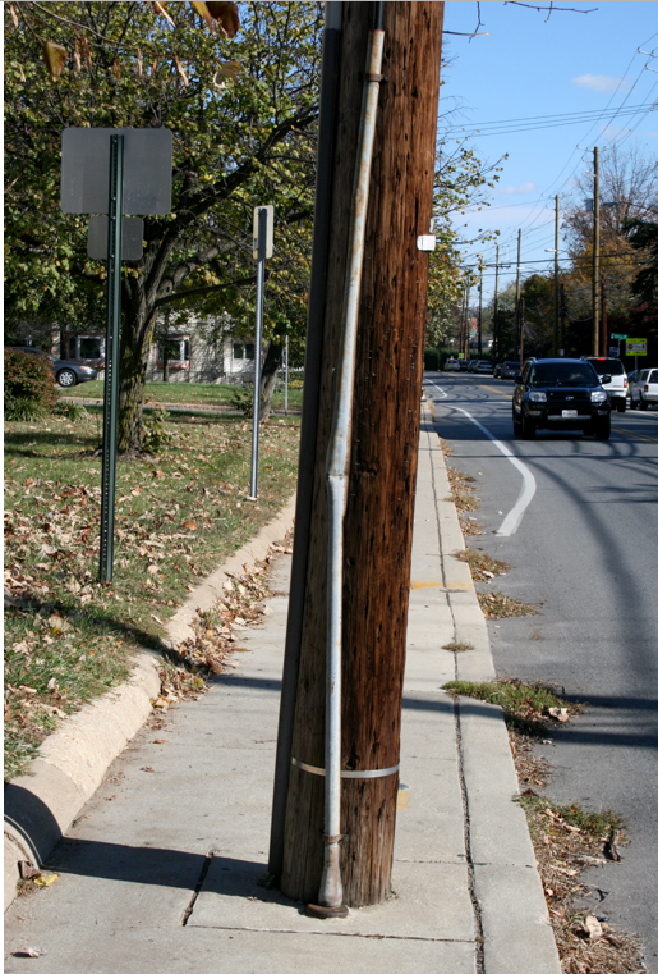 guest post by Alex Hutchinson
If a car were blocking a major intersection, it would be towed within minutes. Yet this telephone pole gets a free pass despite being directly in front of the Silver Spring Police Station.
Walk around Silver Spring and you're likely to notice the numerous light poles, parking meters, and electrical boxes inconveniently placed in the middle of sidewalks and curb ramps.
Through a comprehensive set of sidewalk and street improvements, we can restore equal access while promoting healthy walkable communities.
Planners and traffic engineers are spreading the gospel of complete streets – streets that provide equal access to bicycle, pedestrian, transit, or car users regardless of age or ability. Complete streets … Continue reading