Thrive Montgomery Outreach
Your Community. Your Future.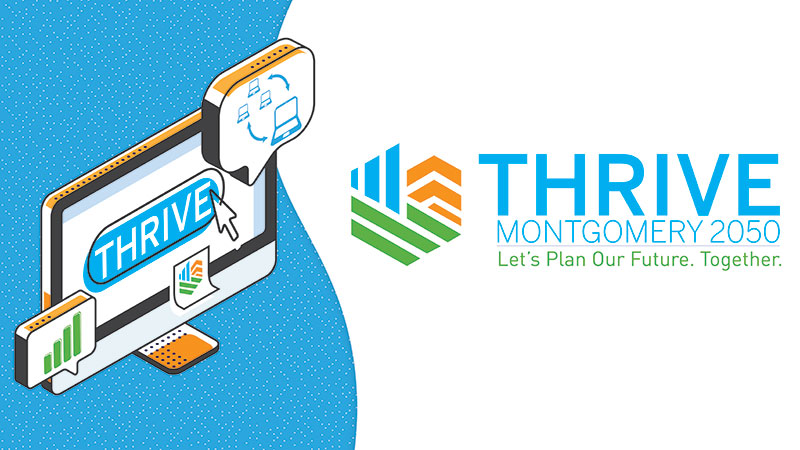 For Thrive Montgomery 2050 to be a meaningful, impactful plan it must reflect a shared vision of our wonderful, diverse community of residents, community-based organizations, businesses, institutions and government organizations.
Together, we'll decide the priorities for Thrive Montgomery 2050.
That's where you come in. Together, we can figure out how to position Montgomery County to thrive in changing times. To preserve what's good about today while planning for what comes tomorrow. We need to understand your vision for life in Montgomery County in 2050.
Thrive Montgomery 2050  Outreach and Engagement Appendix
What we've heard
Since June 2019, Montgomery Planning has engaged the Montgomery County community to imagine what life will be like in 2050 to inform the development of the new General Plan and what is needed to allow us to thrive in the decades to come.
Last Updated: June 9, 2022