Montgomery Planning Celebrates Preservation Month in May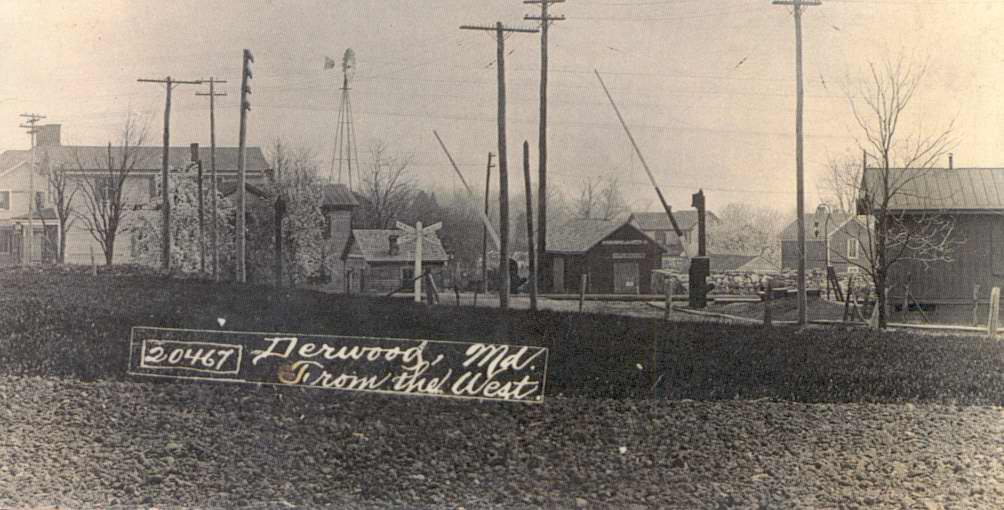 Virtual features and events showcase Montgomery County's strong commitment to historic preservation
SILVER SPRING, MD – During national Preservation Month in May, the Montgomery County Planning Department, part of The Maryland-National Capital Park and Planning Commission, is celebrating local historic preservation efforts online.
The Montgomery Planning Historic Preservation Office oversees preservation of more than 2,400 historic buildings and landmarks at more than 430 historic sites and 24 historic districts in Montgomery County.
"Our observance of Preservation Month is a little different this year because we can't gather to enjoy our county's historic sites together. At a time when many are missing their favorite places, it's clearer than ever that our historic buildings and neighborhoods are key to community identity and local pride," said Rebeccah Ballo, the supervisor of the Historic Preservation Office. "We're eager to support communities in celebrating and protecting the historic places that connect us to our past and remind us of the future to come."
Preservation Month Events
Mondays in May – Join the Historic Preservation Office on Twitter each Monday in May for a deep dive about the Mihran Mesrobian House, a modernist home in Chevy Chase. The home is under consideration for designation to the county's Master Plan for Historic Preservation. Follow the Historic Preservation Office on Twitter for a weekly dispatch on the significance of Mihran Mesrobian and his Art Moderne residence.
May 14 – As part of their review of the Public Hearing Draft Plan of the Shady Grove Minor Master Plan Amendment, Montgomery Planning will consider historic designation of the Derwood Store and Post Office. We invite members of the public to comment on the draft plan and historic designation.  Sign up online to testify during the virtual Planning Board public hearing.
May 14– The Planning Board will issue a proclamation recognizing May as Preservation Month and celebrating the work of county residents and organizations to preserve and promote local historic sites.
May 27 – The Historic Preservation Commission (HPC) will hold a public meeting at 6:30 pm to review Historic Area Work Permits and to conduct preliminary consultations for proposed projects. HPC meetings are being conducted through a live call-in number. Applicants and interested members of the public can view the agenda and call-in information on the HPC meeting website.
May 28 – Brian Crane, PhD, archaeologist and planner coordinator in the Historic Preservation Office, will present to the Planning Board the first annual update of the Montgomery County Burial Sites Inventory. The Burial Sites Inventory formally recognizes burial sites throughout the county that must be preserved and protected during the preliminary plan of subdivision review and approval processes.
Do You Have a Historic Property?
In the past three years, the Montgomery County Historic Preservation Commission has approved tax credit applications for hundreds of projects, representing more than $6.6 million of investment in historic properties. Information about technical support for property owners, tax credits and programs is available on the webpage of the department's Historic Preservation Office.
Sign up for the Preservationist e-letter to receive regular updates about new projects, digital maps, videos and more.
About the Historic Preservation Office
The Historic Preservation Office supports the Planning Board and the Historic Preservation Commission by providing for the identification, designation, and regulation of historic sites in Montgomery County. Historic Preservation staff also maintains an archive and library of documentation on historic resources in Montgomery County and provides preservation outreach and guidance on preservation best-practices to the public. If you are interested in historic buildings, sites, and programs in Montgomery County Parks, please visit Montgomery Parks.