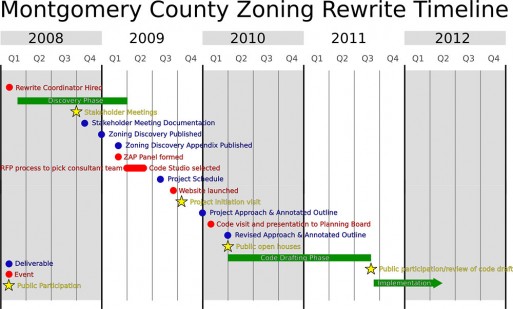 Guest Post: Matt Johnson Cross-posted at Greater Greater Washingtion
Zoning, the main tool to enact land use plans, is perhaps the most important part of planning. By specifying what, where and how new structures can be built, zoning gets things done.
In Montgomery County, a three-year project seeks to greatly simplify an unwieldy, outdated code and achieve strategic growth in a largely built-out county. The zoning rewrite won't dramatically rezone the county to change the land use patterns, but the zoning code could improve the quality of development in Montgomery County by encouraging more sustainable and compact development and better public amenities.
Noon today, at the Rockville Library, the Planning Department will shed light on the rewrite project to … Continue reading