The MRO vegetable garden is thriving, despite record high heat and a watering restriction.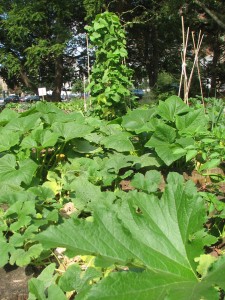 We've had a small harvest of herbs and greens and are watching the potatoes, beets, and peppers stretch out.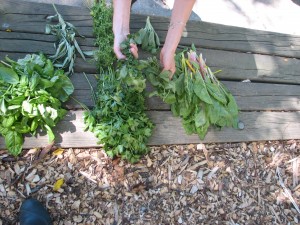 The garden also has a web page where you can see a video of staff gardeners talking about their goals for the garden.