Publications and Resources
Publications and Resources
Historic Preservation Ordinance
Books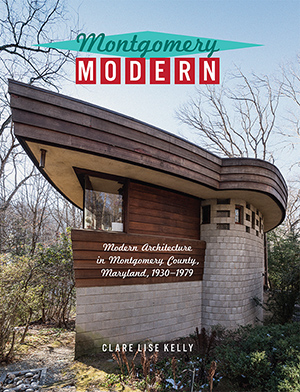 Montgomery Modern: Modern Architecture In Montgomery County, Maryland, 1930–1979 is a chronicle of mid-century modern architecture in Montgomery County. This illustrated reference guide includes an inventory of key buildings and communities, and biographical sketches of practitioners including architects, landscape architects, planners and developers.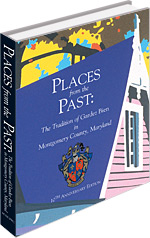 The Maryland-National Capital Park and Planning Commission has published a book that inventories historic sites and districts in Montgomery County. Places from the Past: The Tradition of Gardez Bien in Montgomery County, Maryland is beautifully illustrated with photographs, architectural drawings and maps.
Chevy Chase: A Home Suburb for the Nation's Capital documents the fascinating history of Francis Newlands' vision and chronicles evolving trends in American domestic architecture and society throughout this century. An in-depth look at this model community offers a greater understanding of the factors that contributed to this successful suburban development. This richly illustrated narrative heightens our appreciation of the importance to our national culture of the suburban ideal.
The Preservationist
The Preservationist newsletter reports on historic preservation topics, events, and programs across Montgomery County. Sign up to receive new issues as they are released.
Annual Reports
In 2019, the Historic Preservation Office began producing an annual report to summarize the previous year's work.
Bike & Bus Tours
Ride Montgomery County's History: A 30-mile bicycle loop that starts and ends at Dillingham Park in Poolesville and includes stops at historic structures.
Ride Montgomery County's Victorian-Era History: A 6-mile bicycle loop that starts and ends in Kensington and explores nearby Victorian architecture.
Montgomery Modern Bus Tours: Download guidebooks and watch videos of past years' tours.
Montgomery Parks
Archaeology: Montgomery Parks' archaeology program identifies, manages, and interprets archaeological sites on parkland.
Last Updated: April 26, 2023