900 Spring Street, Silver Spring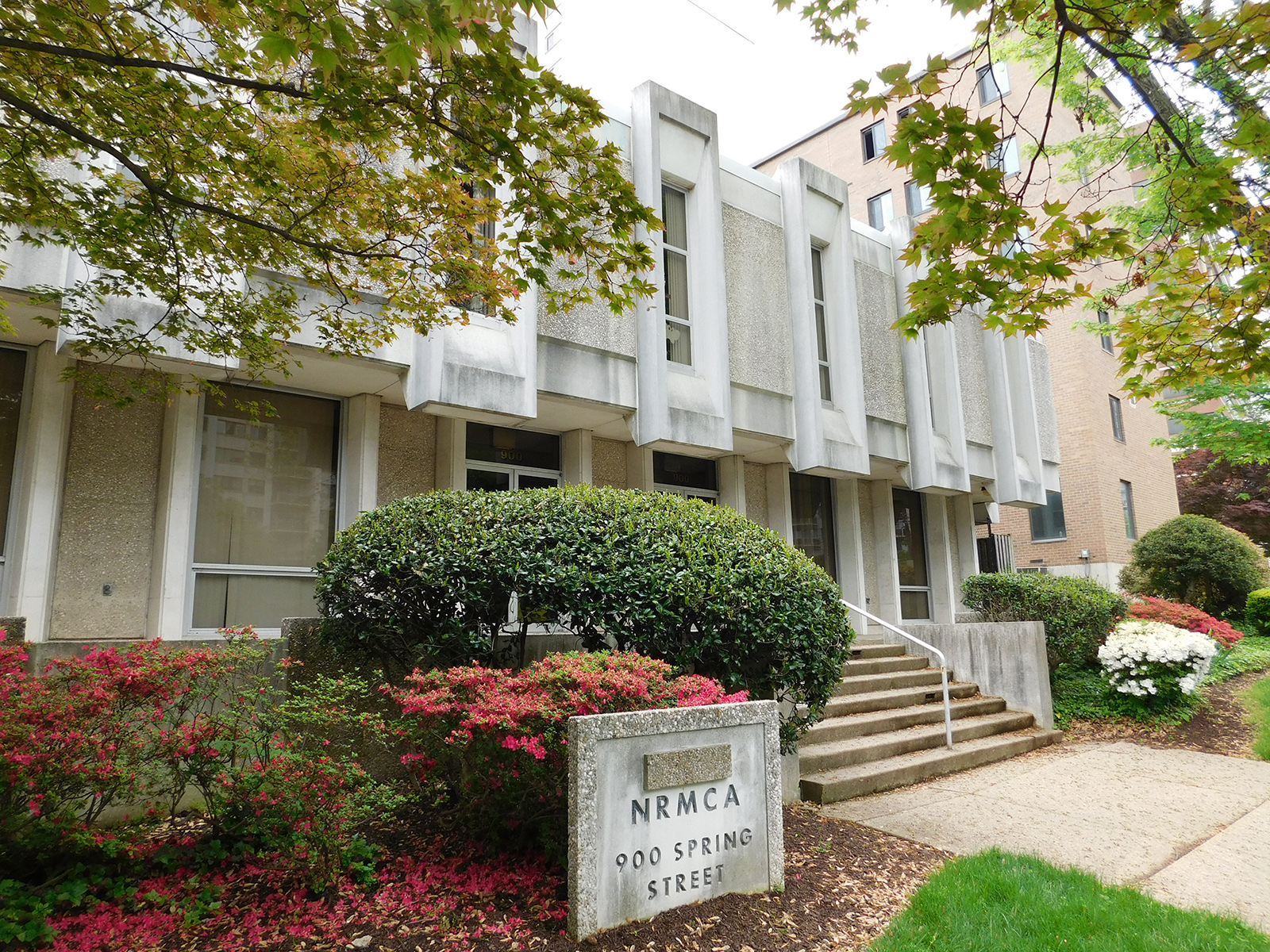 About the Project
In May 2019, the Silver Spring Historical Society submitted a Maryland Inventory of Historic Properties (MIHP) form and requested evaluation of the National Sand & Gravel Association (NSGA) and National Ready Mixed Concrete Association (NRMCA) headquarters at 900 Spring Street, Silver Spring, for potential listing in the Locational Atlas and Index of Historic Sites and protection from pending demolition. The property owner applied for a demolition permit on June 17, 2019.
Historic Preservation staff reviewed existing documentation and conducted research on the history of the NSGA & NRMCA Headquarters in order to evaluate whether the resource met criteria for historic designation outlined in  §24A-3 of the Montgomery County Code.
The Historic Preservation Commission (HPC) held a joint worksession and public hearing on September 25, 2019, to consider the resource. The HPC voted unanimously to recommend that the Planning Board list the NSGA & NRMCA Headquarters in the Locational Atlas and Index of Sites and Districts.
On October 10, 2019, the Planning Board held a public hearing to consider the property and voted not to list 900 Spring Street in the Locational Atlas.
Historic and Architectural Significance
The NSGA (est. 1923) and NMRCA (est. 1930) organized to protect the interests of businesses engaged in the production and sale of concrete and aggregate. In the 1960s, the associations planned a move from their Washington, D.C. headquarters to Silver Spring, an emerging regional employment center.
Their new headquarters was completed in 1964 and represents the confluence of Brutalist-influenced design principles and corporate architecture. Architect John H. Sullivan utilized the main tenets of Brutalism to create a sculptural form that expresses monumentality by emphasizing the building's mass and form. Sullivan's use of exposed aggregate panels emphasized the corporate mission of the building's occupants by leveraging concrete and gravel to project a visual identity. The NSGA & NRMCA headquarters was recognized with a first-place design award from the American Institute of Architects, Potomac Valley Chapter, in 1964.
The NRMCA remained at the 900 Spring Street headquarters for 55 years.
Resources
Last Updated: February 26, 2020