Montgomery Planning presents scope of work for Incentive Zoning Update project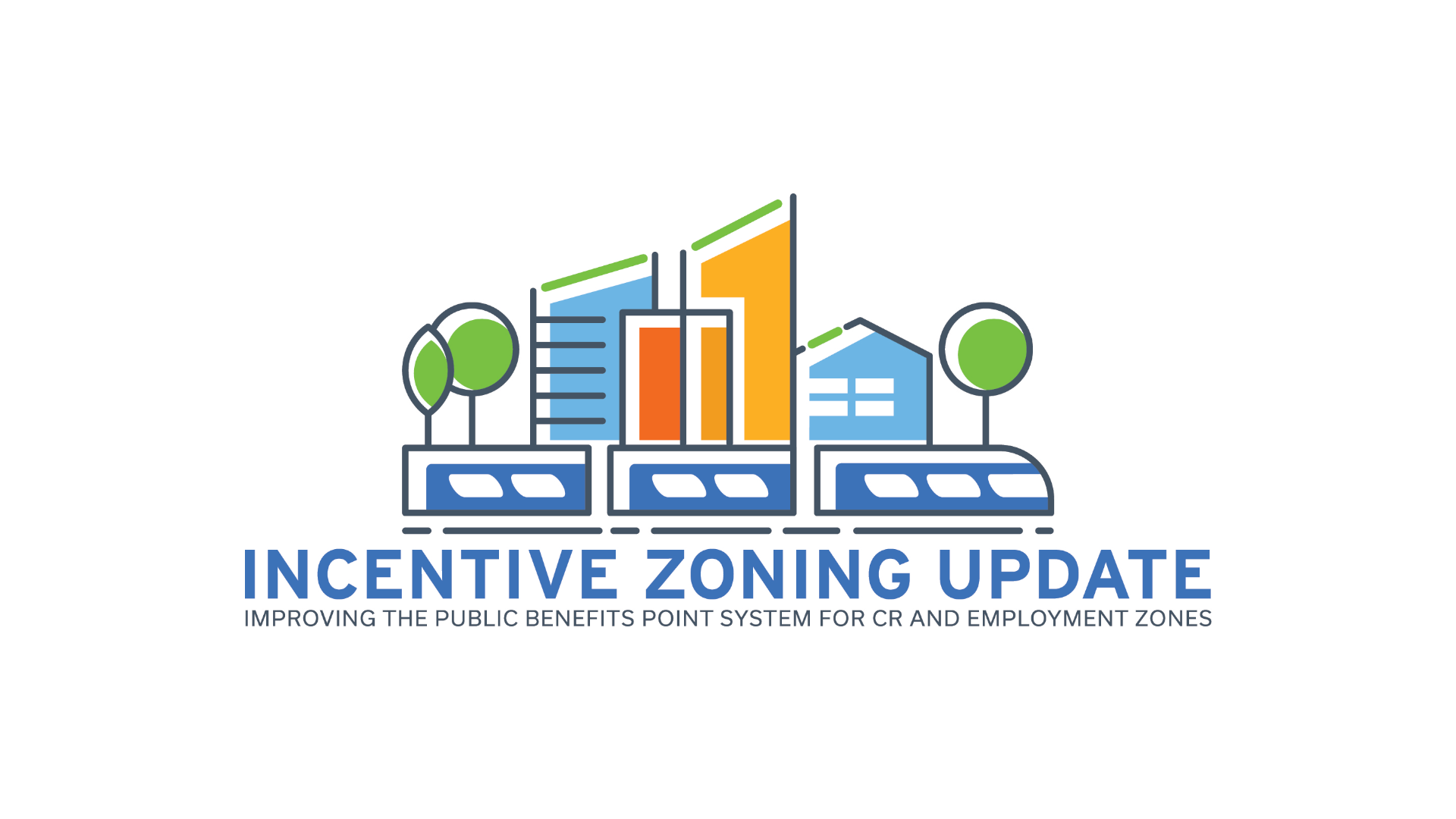 Comprehensive update to the Public Benefits Point System for Commercial-Residential and Employment Zones will determine what amenities should be provided by new development
WHEATON, MD – The Montgomery County Planning Department, part of The Maryland-National Capital Park and Planning Commission, presented the scope of work for the Incentive Zoning Update project to the Montgomery County Planning Board at its meeting on April 20, 2023. The project will examine the current Public Benefits Point System for Commercial-Residential and Employment Zones which ensures that in order to maximize the allowable density in these zones, new developments provide community amenities like affordable housing, environmental features, and public infrastructure facilities.
While these incentive zones comprise only three percent of the county's land area, the Planning Board has approved almost 37 million square feet of development in these zones through the optional method of development since the policy's inception in 2010. The policy has undergone some minor-to-moderate changes throughout its 12-year history, but a comprehensive countywide review is needed.  High level goals for this project include modernizing the policy and aligning it with current planning priorities and market conditions, and to maximize the positive impacts of public benefits in new developments.  This project will not rezone any parcels of land or alter existing development.
View the scope of work. Watch the presentation on-demand.
Montgomery Planning has released a Data Hub summarizing the total development that have obtained incentive density and provided public benefits, as well as how many public benefits the county has received. This update will better align the point system with countywide priorities as envisioned in initiatives like Thrive Montgomery 2050, the Climate Action Plan, and implementation of the county's Racial Equity law.
How does the current point system work?
The system incentivizes development applicants to provide certain public benefits in exchange for obtaining additional density and height for their projects, based on transparent and publicly available evaluation criteria. Projects must achieve a minimum points total depending on their size, intensity, and location and propose public benefits that add up to the minimum required points.  Applicants may choose from a range of specified public benefits. This system ensures the delivery of high-quality public amenities, maintains equity across negotiations for public benefits with applicants, provides transparency and certainty about the review process, and expedites the overall timeline for regulatory reviews.
Development proposals earn points based on the public benefits they plan to provide, with the total they need to reach determined by the project's proposed Floor Area Ratio (FAR). Public benefits, both within the project area and nearby, can include (but are not limited to):
Affordable housing
Major public facilities, like a library or a site for a new school
Public parking, art, or open space
Safe and attractive pedestrian connections
Enhanced accessibility for people with disabilities
Historic resource protection
Sustainable design of buildings and sites
For questions about the project, contact project manager Atul Sharma at 301-495-4658 or via email or visit the project's website. Sign up for the project's eletter to receive up-to-date information and news on the progress of the update.