Montgomery Planning Launches Online Pedestrian Shortcut Map to Track Informal Foot Paths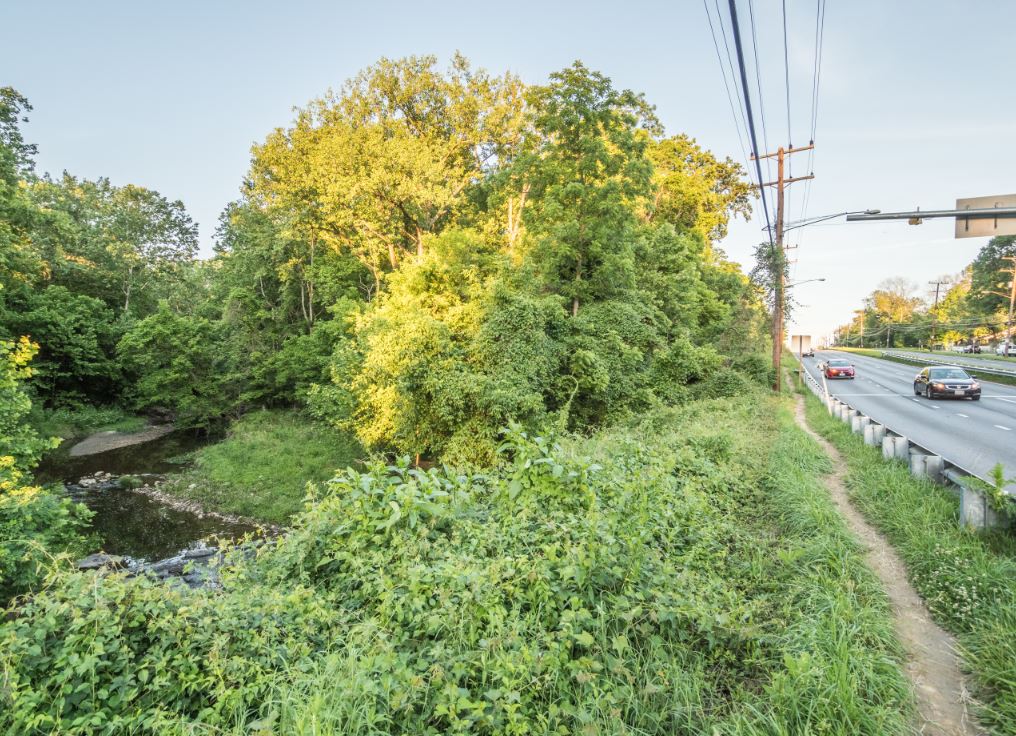 Interactive map allows the community to identify desired pedestrian paths or shortcuts to help planners recommend safer and more accessible connections
Silver Spring, MD – The Montgomery County Planning Department, part of The Maryland-National Capital Park and Planning Commission, recently launched the online, interactive Pedestrian Shortcut Map on desktop and mobile devices to help track informal pedestrian connections in the county. This will be the first effort in Montgomery County to systematically collect these important pedestrian connections.
The map is part of the county's first Pedestrian Master Plan aimed at making walking and rolling safer, more comfortable, convenient and accessible for pedestrians of all ages and abilities in all parts of the county. It is also an effort to understand what informal pedestrian connections – apparent in trodden grass, dirt or gravel on public or private property – exist in Montgomery County.
View the Pedestrian Shortcut Map.
"Sometimes called 'people's choice paths,' 'desire lines' or 'goat paths,' pedestrians use these informal shortcuts to make direct trips where sidewalks or trails don't go," said Project Manager Eli Glazier. "Pedestrians use these connections daily to run errands, get to work or school, connect to transit and exercise, however, those with mobility concerns may find it difficult to use these paths."
Accessing the paths at night or after rainfall may also pose safety problems. The Pedestrian Master Plan team will review the public's input to make recommendations to improve the quality and safety of these connections.
"As we move toward a culture in Montgomery County that encourages more walking and less automobile use, knowing where these pedestrian connections are located so we can recommend potential enhancements when possible will help make walking more accessible to county residents of all ages and abilities," says Montgomery Planning Director Gwen Wright.
The Pedestrian Shortcut Map will supplement a map of pedestrian conditions that the Pedestrian Master Plan team is currently collecting on existing trails, sidewalks and crossings as part of a Pedestrian Level of Comfort analysis.
Adding to the Shortcut Map
Community members interested in sharing the location of a pedestrian shortcut can draw the path line and complete the survey on the right side of the map website. Before drawing your pedestrian shortcut, check the big map on the left to determine whether the path was previously added to the map.
Background on Pedestrian Master Plan
Last fall, Montgomery Planning launched the Pedestrian Master Plan process to identify best practices, engage with people who walk and roll and examine ways of improving the pedestrian experience using several analytical tools, including a pedestrian comfort analysis and a crash analysis. The resulting Pedestrian Master Plan will provide county leaders and agencies, such as the Montgomery County Department of Transportation and Department of Permitting Services, recommendations and guidance related to:
Prioritization of pedestrian pathways and safe crossings.
Pedestrian-supportive policies and operational practices.
Pedestrian design toolkit of treatments and operational approaches to traffic calming, signal timing, accessibility features and more.
Recommendations will support making walking universally accessible to county residents of all ages and abilities and will consider walking by foot (including with a cane, a walker or a stroller), by wheelchair and by mobility scooter.
The Pedestrian Master Plan will complement the 2018 Bicycle Master Plan, Thrive Montgomery 2050 planning and other Vision Zero-related efforts to make streets safer and more accessible, including the 2019 Veirs Mill Corridor Master Plan and 2019 Aspen Hill Vision Zero Study.