About the project
The former Weller's Dry Cleaning is under evaluation for designation to the County's Master Plan for Historic Preservation.
Visit the Edward U. Taylor Elementary School and Weller's Dry Cleaning: An Amendment to the Master Plan for Historic Preservation webpage to learn more about the evaluation process.
The Silver Spring Downtown and Adjacent Communities Plan (2022) directed Montgomery Planning to evaluate the former Weller's Dry Cleaning for designation as a Master Plan Historic Site. In December 2022, the HPC found that the property satisfied two designation criteria as outlined in Chapter 24A, Historic Resource Preservation of the Montgomery County Code, and recommended listing the property in the Master Plan for Historic Preservation.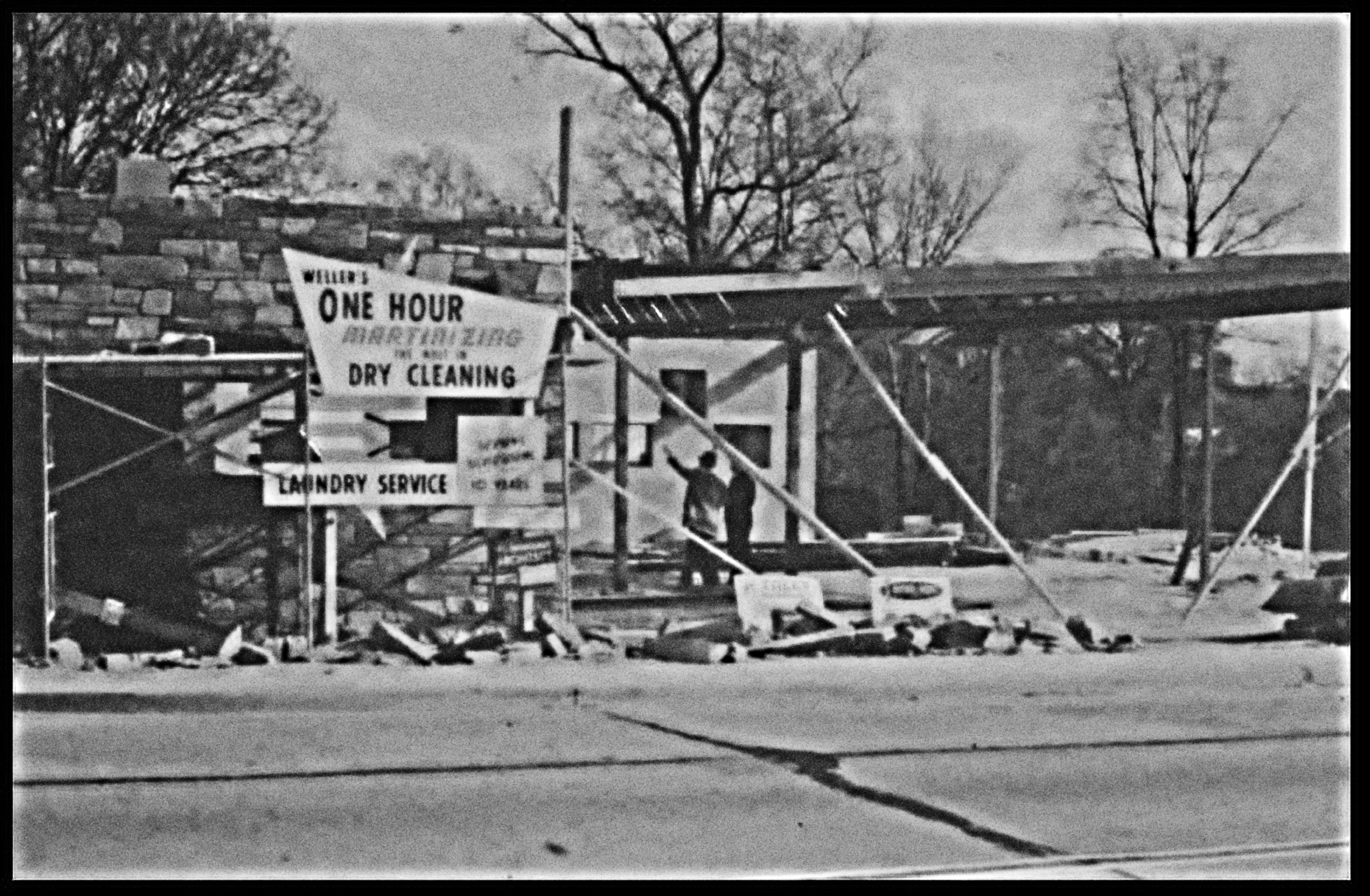 Historic and architectural significance
The former Weller's Dry Cleaning is located at 8237 Fenton Street in Silver Spring. The site consists of a Googie-styled commercial store and sign constructed in 1961. The Googie style is a popular, but relatively rare, mid-twentieth century roadside commercial architecture that is a subset of the Modern Movement of architecture. Architects popularized the style in California where the intention was to attract motorists traveling at 35 miles per hour or more to stop and patronize roadside businesses. The design of the Weller's Dry Cleaning building and sign engaged the everyday consumer with a modern and popular architecture in lieu of the high-style austerity of the International, Brutalist, and Expressionist styles. As a result, the site is a visual landmark for residents and visitors within the Thayer Avenue commercial area and greater Downtown Silver Spring. Very few examples of this architectural style remain intact in the county or region.
Last Updated: April 13, 2023