Former Minneapolis City Council President Lisa Bender added as panelist to "Lessons learned: A conversation on expanding housing types from across the country" virtual event on Feb. 24


Bender, who oversaw the consideration of new housing types in Minneapolis, MN, joins panel to inform Montgomery County Planning Board work on the Attainable Housing Strategies initiative
WHEATON, MD – The Montgomery County Planning Department, part of The Maryland-National Capital Park and Planning Commission (M-NCPPC), announced that Lisa Bender, former president and member of the Minneapolis City Council who led the Council during the city's policy discussions to consider more diverse housing types, has been added as a panelist to its virtual event during the Montgomery County Planning Board's February 24 meeting. This special event, "Lessons learned: A conversation on expanding housing types from across the country," will be streamed live on the Planning Board's website from 6 to 7:30 p.m. and will later be available to watch on demand. Bender joins an esteemed panel of housing experts who will discuss lessons learned through efforts to broaden housing types in their region, such as house-scale duplexes, triplexes, and quadplexes. Registration is not required.
The Planning Board will use this event to examine how states such as Oregon, cities like Minneapolis, MN, and, more locally, Virginia's Arlington County are navigating creating new housing types and increasing housing choice. The Board will engage in a discussion with the panel to see how the panelists' experiences and best practices can be applied to Montgomery County and the Attainable Housing Strategies initiative. Community members are invited to submit questions for the panel discussion until February 23 on Twitter, Facebook, and Instagram by using #MoCoHousingPanel. They may also submit questions by using the "Connect" form towards the bottom of the Attainable Housing Strategies webpage.
"We are honored to have former Minneapolis City Council President Lisa Bender join this panel of housing experts," said Montgomery Planning Director Gwen Wright. "Minneapolis was one of the first cities in the country to allow for more diverse housing types in many neighborhoods throughout the city. We are excited to learn from Ms. Bender on how to adapt best practices for expanding housing options in Montgomery County."
Panelists include: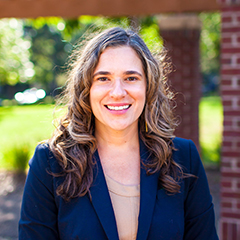 Lisa Bender, former Minneapolis City Council president—Lisa is the former president and member of the Minneapolis City Council who has championed creating more attainable housing options through single-family zoning reform. She was president when the City Council voted to eliminate single-family zoning throughout Minneapolis in 2018, which accounted for up to 70 percent of its total land area at that time. In addition to housing policy, Lisa has supported racial equity and climate resilience efforts by leading the adoption of the Minneapolis 2040 Plan and the city's $400 million investment in complete streets and Vision Zero. Prior to taking office, she had over a decade of experience working in planning in the areas of transportation and land use policies. Lisa has a Master's Degree in City and Regional Planning from UC Berkeley.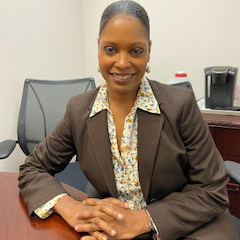 Regina C. Gray, Director of the Division of Affordable Housing Research and Technology Division in the Office of Policy Development and Research, U.S Department of Housing and Urban Development (HUD)—Since joining HUD in 2000, Regina's research activities have ranged from sustainable development, urban design and land use planning, transit-oriented development to energy and green building practices, environmental justice, and affordable housing preservation. She was the project manager for several Departmental initiatives related to affordable housing and transportation coordinated planning; the market diffusion of energy efficient technologies; establishing benchmarks for reducing energy usage in public housing developments; and methodologies for siting affordable housing developments in high-opportunity communities. Regina has written articles on regulatory barriers to affordable housing and co-authored articles with the American Association for Retired Persons (AARP) and the U.S. EPA on aging in place strategies. Currently, she is engaging with others to implement HUD's Climate Action Plan and developing a strategy for addressing capital needs in HUD's public housing portfolio. Regina earned a Bachelor of Arts in Political Science from Emory University in Atlanta, Georgia, a Master of Arts from the George Washington University in Washington, D.C. in Political Science and Public Policy, and a doctorate from the University of Maryland, College Park in Political Science and Policy Studies.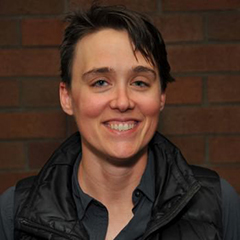 Erin Dey, Real Estate Director, DevNW—Erin is currently the Real Estate Director at DevNW, a community-based economic development corporation located in Western Oregon.  As the Real Estate Director, Erin both strategically manages DevNW's existing asset portfolio as well as drives its real estate development pipeline.  DevNW's Real Estate Development team is not only spear-heading the affordable home-ownership development effort in Oregon but has also successfully integrated a variety of Missing Middle Housing typologies into DevNW's portfolio to increase housing access for Oregonians at all income levels.  Erin earned her MS in Real Estate from Georgetown University and is also currently a Licensed Independent Clinical Social Worker in the State of Oregon. She serves on several land-use committees across the state and is an elected member of the Executive Committee for her local Neighborhood Association in SW Eugene.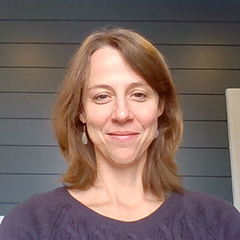 Kellie Brown, Comprehensive Planning Section Supervisor, Department of Community Planning, Housing and Development, Arlington County, VA—Kellie is a Comprehensive Planning Supervisor in the Arlington County Planning Division. She has over 15 years of experience as a planner in both the public and private sectors. Her current work focuses on leading a team of planners conducting long-range planning studies, small area plans, and expanding housing choice initiatives including Arlington County's Missing Middle Housing Study scheduled to be completed in late 2022. Kellie's career has included positions with Arlington's Comprehensive Planning Team, the county's Neighborhood Conservation Section, and consulting work for real estate and economic development clients. She holds a Bachelor of Science degree from Georgetown University, and a Master of Community Planning degree from the University of Maryland.
Following this virtual event, the Planning Board will hold its seventh Attainable Housing Strategies work session in early spring. The work session will focus on the specific zoning modifications that would implement the recommendations identified in the Attainable Housing Strategies final report. This will be included as an additional appendix. Planning staff will also provide an appendix on how other jurisdictions have addressed similar efforts before the report is finalized. The final report will be transmitted to the Montgomery County Council following final County Council action on Thrive Montgomery 2050. Any potential zoning amendments that result from the Attainable Housing Strategies initiative will be the result of County Council action. The County Council has the final say on any amendments to the county's zoning ordinance.
View the draft Attainable Housing Strategies final report.
The Attainable Housing Strategies initiative launched at the direction of the Montgomery County Council on March 4, 2021 to "consider zoning reforms that would allow greater opportunities for Missing Middle Housing in Montgomery County." Montgomery Planning recently released an Attainable Housing Strategies explainer to break down the Planning Board's recommendations. These recommendations are part of a comprehensive strategy for providing options for residents to find homes at the right sizes, locations, and price points for their needs in Montgomery County.
About Attainable Housing Strategies
Attainable housing offers more diverse types of housing beyond single-family homes and large apartment buildings. This effort includes Missing Middle Housing, which refers to a range of building types that are compatible in scale, form, and construction with single-family homes, but offer multiple housing units. Attainability in housing is the ability of households of various incomes and sizes to obtain housing that is suitable for their needs and affordable to them.
As noted in Montgomery Planning's recent Montgomery County Housing Needs Assessment, county residents have a wide range of housing needs related to size, transit access, and price, yet almost half of the homes in Montgomery County are single-family houses. The Attainable Housing Strategies initiative aims to identify viable housing options for existing and new residents at the right size, location, and price point for their needs. This is critical as Montgomery County will need to increase its housing supply to meet the demand of an estimated 200,000 more residents by 2045.
Strategies to implement Missing Middle Housing are a major part of this effort, as are opportunities for new housing around transit stations, within transit corridors, and near activity centers across the county. The Attainable Housing Strategies effort, as part of Montgomery Planning's Equity Agenda for Planning initiative, also helps to create more equitable, mixed-income communities. More details on the Attainable Housing Strategies initiative, including Frequently Asked Questions, can be found on Montgomery Planning's website.



To inform development of recommendations, Montgomery Planning provided the community with multiple opportunities to provide feedback. Videos and presentations from four community meetings and four Housing Equity Advisory Team (HEAT) stakeholder meetings are available on the Attainable Housing Strategies initiative website. Montgomery Planning also provided open office hours, held a Twitter "Housing Day" and ran a social media campaign requesting community members to share their #MyMoCoHome stories. Additionally, Montgomery Planning staff have met with numerous community and other organizations to discuss the Attainable Housing Strategies initiative.
About the Equity Agenda for Planning
Montgomery Planning recognizes and acknowledges the role that our plans and policies have played in creating and perpetuating racial inequity in Montgomery County. We are committed to transforming the way we work as we seek to address, mitigate, and eliminate inequities from the past and develop planning solutions to create equitable communities in the future. While it will take time to fully develop a new methodology for equity in the planning process, we cannot delay applying an equity lens to our work. Efforts to date include
Developing an Equity Agenda for Planning. The Planning Board approved Equity in Master Planning Framework, and staff is working on action items.
Prioritizing equity in Thrive Montgomery 2050. Community Equity is one of the three priority areas of our county General Plan update, Thrive Montgomery 2050.
Focusing on equity in upcoming plans. Equity is a central focus of the Silver Spring Downtown and Adjacent Communities Plan, the first master plan to launch since Montgomery County's Racial Equity & Social Justice Act passed. All upcoming plans and studies will have an equity focus.
Created an Equity Focus Areas mapping tool and developing a Community Equity Index. Equity Focus Areas in Montgomery County have high concentrations of lower-income people of color, who may also speak English less than very well. Montgomery Planning developed this data-driven tool to identify and map these areas to assess potential racial and social inequities and produce master plans that will foster more equitable outcomes for communities in Montgomery County. The Community Equity Index will expand on the previous Equity Focus Area analysis, creating a more robust, diagnostic tool providing additional detail of critically selected neighborhood characteristics relevant for equity analysis countywide.
Viewing management and operations through an equity lens. Our efforts are not limited to the master planning process. Management and operational functions like communications and human resources are developing approaches, tools, plans, and training to ensure that we look at everything through an equity lens.