Community invited to the Fairland and Briggs Chaney Placemaking Festival virtual kickoff meeting on June 1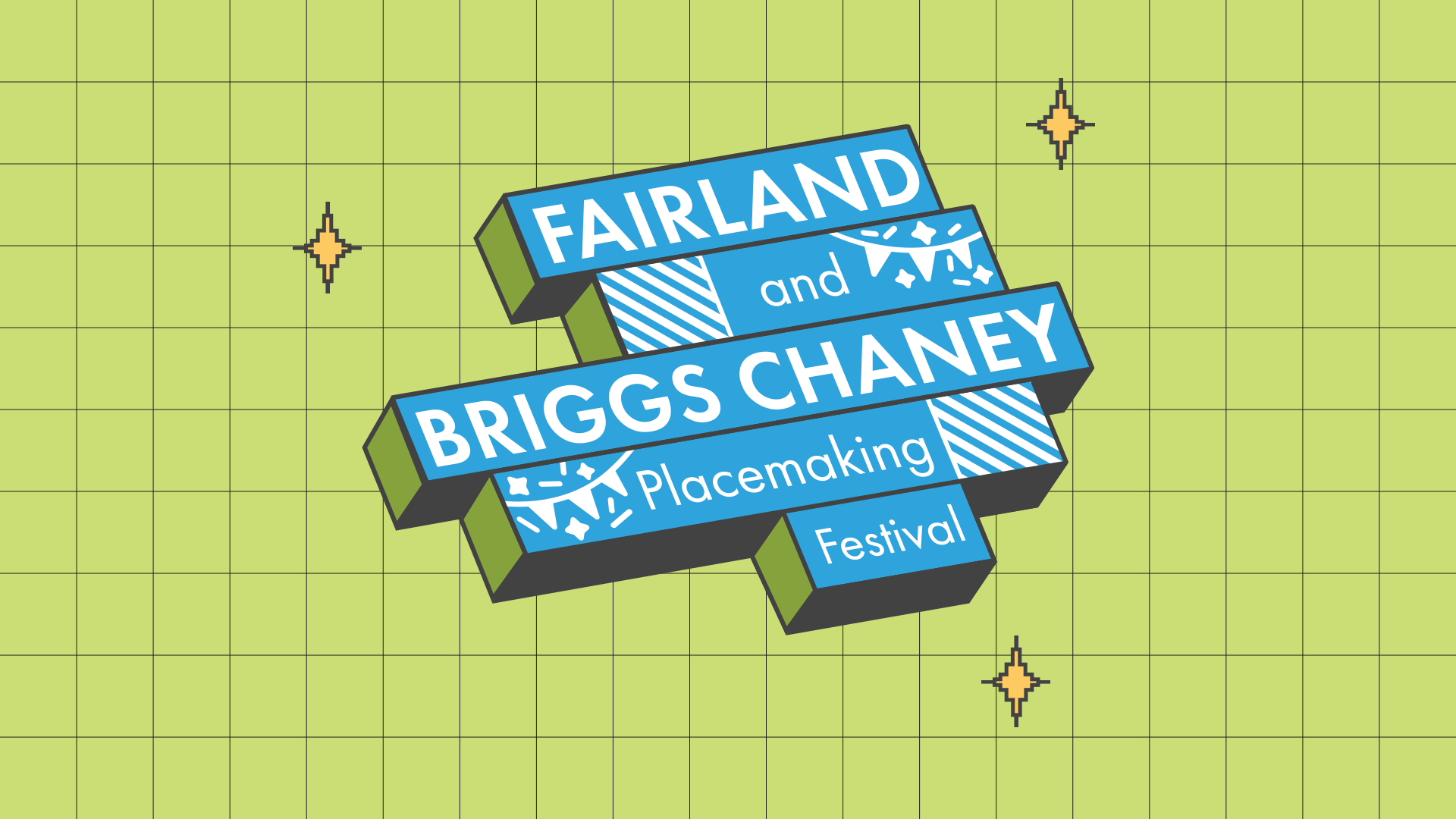 Montgomery Planning and the Better Block Foundation invite community members to collaborate to reimagine the Briggs Chaney Park and Ride area through a placemaking festival on October 21 and 22
WHEATON, MD –The Montgomery County Planning Department, part of The Maryland-National Capital Park and Planning Commission (M-NCPPC), and the Dallas-based nonprofit Better Block Foundation invite residents and business owners to collaborate on a special placemaking initiative to demonstrate the goals of the ongoing Fairland and Briggs Chaney Master Plan. A virtual kickoff meeting will be held on Wednesday, June 1 at 6 p.m. via Microsoft Teams to launch the Fairland and Briggs Chaney Placemaking Festival effort. The placemaking festival will culminate with a free, community-led event scheduled for October 21 and October 22. RSVPs are required to attend the kickoff meeting. Please make any requests for accessibility or translation accommodations for the meeting by May 23.
RSVP for the Fairland and Briggs Chaney Placemaking kickoff meeting.
During the kickoff event, community members will be asked for ideas and feedback on how to temporarily transform the Park and Ride area into a fun and inviting place for residents to visit. The festival team also invites community members to later volunteer to help create the temporary public open space.
The Fairland and Briggs Chaney Placemaking Festival will be held this fall at the Briggs Chaney Park and Ride (3300 Briggs Chaney Road, Silver Spring, MD 20904) area to bring together residents, visitors, local business owners and representatives of civic associations. Community members will work with the Better Block team through the summer and fall to build, paint, and construct their ideas and bring them to life. This transformed outdoor space will host food and retail vendors, Montgomery Parks' activities and features, and a welcoming place for residents to gather with their family, neighbors and friends during the October 2022 public celebration. In addition to the June 1 virtual meeting, community members may provide feedback through an online questionnaire on the Placemaking Festival webpage that will be available from June 1 through June 20.
The Fairland and Briggs Chaney Placemaking Festival is modeled on the White Flint Placemaking Festival that took place in October 2018 and drew more than 1,000 people and the Burtonsville Placemaking Festival in 2019 which drew more than 3,500 people over the course of a weekend.
The Fairland and Briggs Chaney (FBC) Placemaking Festival is intended to:
Highlight the vision and recommendations of the ongoing FBC Master Plan.
Demonstrate ways of achieving the plan's vision for public spaces through short-term solutions before major investments are made.
Embrace placemaking as a means of capturing shared values and generating ideas for public spaces.
Engage local businesses, schools, and community members in a dialogue about the role of public spaces and streetscape designs within their community.
Encourage property owners to plan for the long-term transformation of their properties.
Use temporary placemaking as a tool to gather data and help inform permanent designs for successful public spaces and streetscapes in the Fairland and Briggs Chaney Master Plan.
Make a positive impact on the community with a public space that can be used for community events after the placemaking festival.
What is placemaking?
Placemaking inspires people to collectively reimagine and reinvent public spaces as the heart of their community, strengthening the connection between people and the places they share. More than just promoting better urban design, placemaking refers to a collaborative process by which we can shape our public realm to maximize shared value. The practice also facilitates creative patterns of use, paying particular attention to the physical, cultural, and social identities that define a place and support its ongoing evolution. Learn more about Montgomery Planning's placemaking efforts.
Partners
Montgomery Planning is organizing the Fairland and Briggs Chaney Placemaking Festival in partnership with Montgomery Parks, Eastern Montgomery Regional Services Center, Montgomery County Department of Recreation, Montgomery County Department of Transportation, and the Better Block Foundation.
For more information, contact Angelica Gonzalez at angelica.gonzalez@montgomeryplanning.org or 301-495-4583.
How to get involved with the Fairland and Briggs Chaney Master Plan
Sign-up for the Fairland and Briggs Chaney E-Letter.
Review the Scope of Work report, Community Engagement report and the Existing Conditions
Attend the fourth Community Pop-up Event on Sunday, June 5 at the Briggs Chaney Marketplace from 10 a.m. to 2 p.m. This will be the last in a series of pop-up events to informally engage with the community on a one-to-one basis before the Visioning Workshops.
Save the dates for the upcoming Fairland and Briggs Chaney Master Plan Visioning Workshops starting June 27. Check out the plan webpage to learn more.