It has been quite a year and I wanted to share some of the highlights from Montgomery Planning's accomplishments from 2021.
While the update to the county's General Plan, known as Thrive Montgomery 2050 is working its way through the County Council process, I wanted to reflect on 2021 with the lens of the three main outcomes included in Thrive – which I think of as the "three E's": economic health, community equity and environmental resilience.

It's important to note that much of what is in Thrive is not new but rather reflects how we have been evolving as a county and how we have been planning the county for the past decade. For example, the whole idea of turning parking lots to places and focusing growth along corridors that have transit is what we have been doing in many of our master plans. Thrive formalizes this and provides a focus on our three outcomes.
So, here is the year in review according to the three E's:
Our master plan work is contributing to the county's economic health. Just over the past year, here is a list of the master plans we have been working on:
Also, our regulatory planners have been extremely busy in helping to contribute to the county's economic health – particularly in the biotech/life sciences sector:
Downcounty
United Therapeutics
Elizabeth Square
The Wilson and The Elm: award-winning
Hampden East
Midcounty
Johns Hopkins University Belward
Traville Parcel N, Building A
9800 Medical Center Drive
White Oak Town Center
White Oak Apartments
Upcounty
Ashford Woods
Milestone Senior Germantown
9545 River Road
Creekside at Cabin Branch
Development Applications Accepted in 2021
| Plan Type | Count |
| --- | --- |
| Concept Plans | 33 |
| Sketch | 17 |
| Preliminary Plans | 45 |
| Admin Subdivisions | 14 |
| Site Plans | 76 |
| Project Plans | ` |
| Record Plats | 88 |
| NRI/FSD | 56 |
| FCP Exemptions | 196 |
| Mandatory Referrals | 37 |
| Total | 563 |
| | |
January 2021 to December 9, 2021
I also want to mention our 2021 Design Excellence Awards – this was a hugely successful event held in-person in our new building. This program has been a passion project for me and for many staff in raising the bar of excellent design in the county – and I can tell you based on the development applications we are receiving – it's working! The big winners this year included:
Also, contributing to economic health, we undertook a number of special projects and studies:
Review of Zoning Text Amendments for biotech, affordable housing and solar facilities
Major update to the Subdivision Regulations, approved by the County Council
---
Community Equity
Another important outcome of Thrive is community equity. As you know, we have focused on equitable recommendations and equitable engagement since before the county's racial equity and social justice bill was passed by the county. We are committed to confronting the legacy of racism and applying an equity lens to all of our work. Some of the work that has contributed to achieving community equity includes:
Equity Focus Areas Mapping and Community Equity Index
Historic Preservation updates – first historic district, 11 Most Endangered list for the National Trust for Morningstar Moses cemetery and hall and the Asian American grant
Ongoing communications and engagement efforts
---
Environmental Resilience
Montgomery Planning continues its work toward reaching the county's climate goals. Planners worked closely with county officials to develop the county's Climate Action Plan which outlines specific near-term actions to eliminate greenhouse gas emissions by 2035. Now we are working on action items from the Climate Action Plan and continuing to collaborate with colleagues in other county agencies.
In February, an amendment to Montgomery County's Forest Conservation Law became effective which expanded what types of property must comply with the law and generally update the legislation. The amendment incorporated changes to the state's Forest Conservation Act per Senate Bill 234, which limited the use of fee-in-lieu payments (which generate the Forest Conservation Fund) to meet forest mitigation requirements, specified a watershed requirement for the use of forest mitigation bank credits, and required reporting on how the Forest Conservation Fund is spent on reforestation efforts.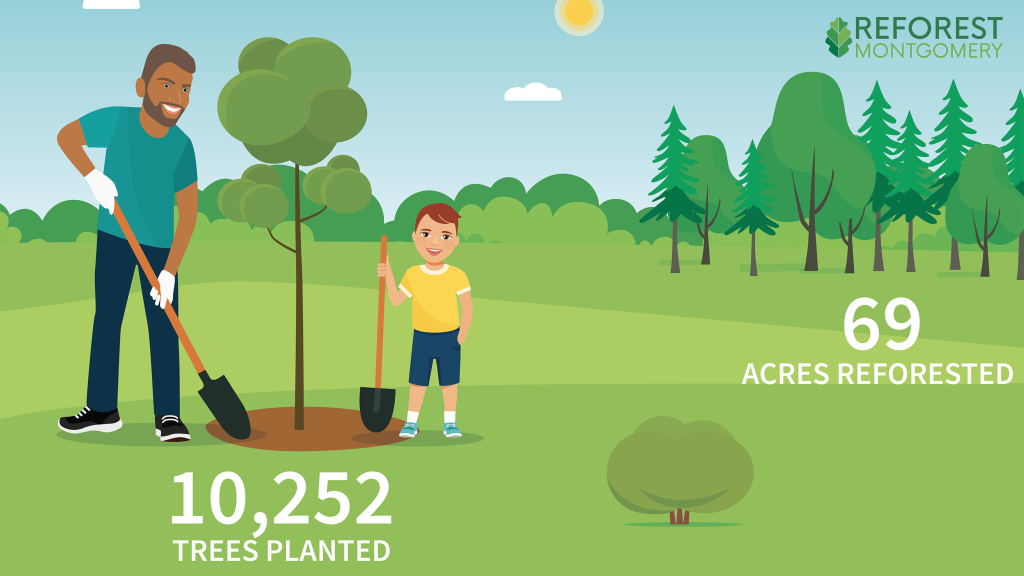 Speaking of reforestation, we have made great strides in our tree planting and reforestation programs through the Reforest Montgomery program. This is a great program that offers incentives for residents and property owners throughout the county to plant trees. Since the beginning of the program, we have planted 10,252 trees throughout the county and have worked with our partners to reforest 69 acres of land including through our Re-Leaf the Reserve initiative..
In early November, we launched our No Net Loss of Forest Initiative which seeks to achieve a more balanced approach to forest conservation by looking at amendments to the County's Forest Conservation Law, policy changes, and additions to its forest conservation programs.
We continue to be committed to a greener future in Montgomery County and are proud of the efforts of our environmental planners to get us closer to our goals.
In conclusion, 2021 has had a lot of ups and downs and has been challenging on many levels. Even with these challenges, Montgomery Planning has been amazingly productive and has made great strides in focusing on and planning for an exciting future. I'm enthusiastic about the work we have ahead of us for 2022 and I encourage everyone to get engaged with the planning process as we continue to plan for a more thriving Montgomery County.
---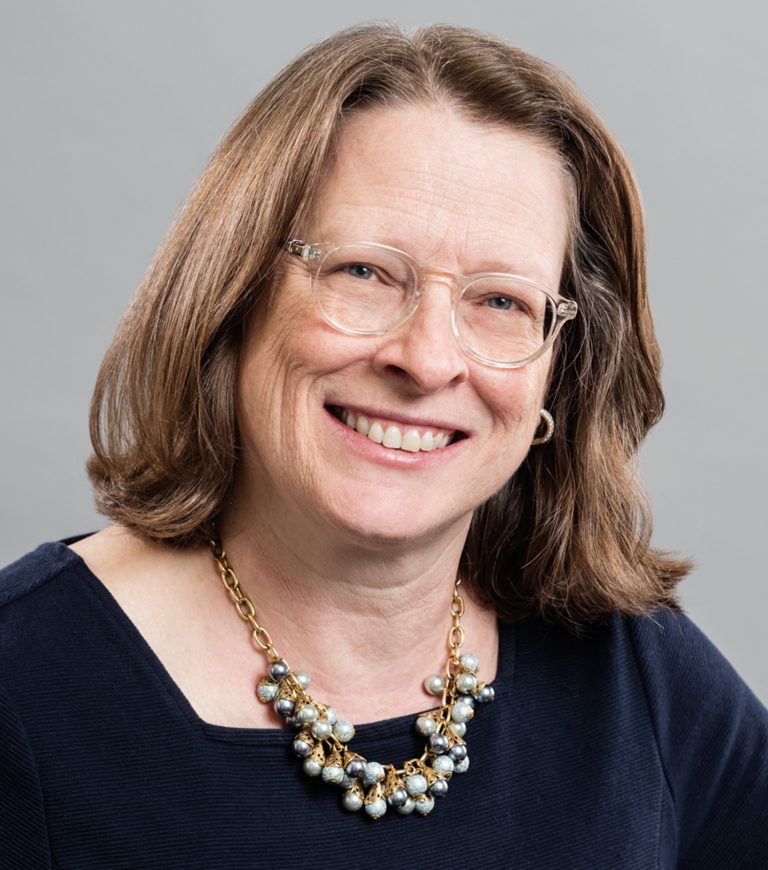 About the author
Since July 2013, Gwen Wright has been the Director of the Montgomery County Planning Department of the Maryland-National Capital Park and Planning Commission. In this role, Ms. Wright oversees a wide range of projects that aim to improve the quality of life in Montgomery County by conserving and enhancing the natural and built environment. Montgomery County is one of the largest jurisdictions in Maryland with over 1 million residents and has a key role in the dynamic Washington D.C. metropolitan growth area. Ms. Wright also worked for the Montgomery County Planning Department from 1987 to 2008. During this period, she served as the Chief of Countywide Planning, including supervising the Environmental Planning, Transportation Planning and Historic Preservation Sections, as well as serving as Acting Planning Director.