Forest Conservation Banks
Forest Conservation Banks
Program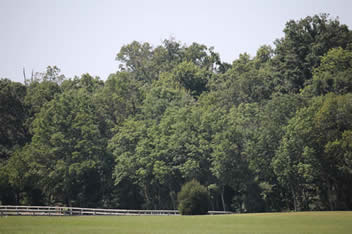 Forest banks are a necessary part of the forest conservation program.  Normally development projects must plant or preserve forest on_site. When this is not possible, banks provide the opportunity to meet requirements in an off-site location within the County. The Planning Department administers this program by approving bank locations and monitoring transactions between developers and bank owners.
Banks may be created by planting a new forest or by protecting an area where forest is already established.  A Category I Conservation Easement is required in both cases to permanently protect the forest.  Developers who buy credits from a bank that protects an established forest must buy twice the mitigation requirement shown on their forest conservation plan worksheet. This is to encourage developers to buy from a newly planted forest bank, thus promoting the establishment of new forest areas in the County. The Planning Department does not regulate the actual cost of transactions, only the mitigation requirements.  Bank owners may pursue their own pricing structure.
Forty Forest Banks totaling over 1,325 acres have been created as part of this program. Approximately 50 acres per year have been sold since the beginning of the program. 82% of these acres have been used and only 8 banks have available credits.

Last Updated: June 7, 2018