Makeover Montgomery 5: Resilient Montgomery conference will offer fresh ideas on all aspects of resilience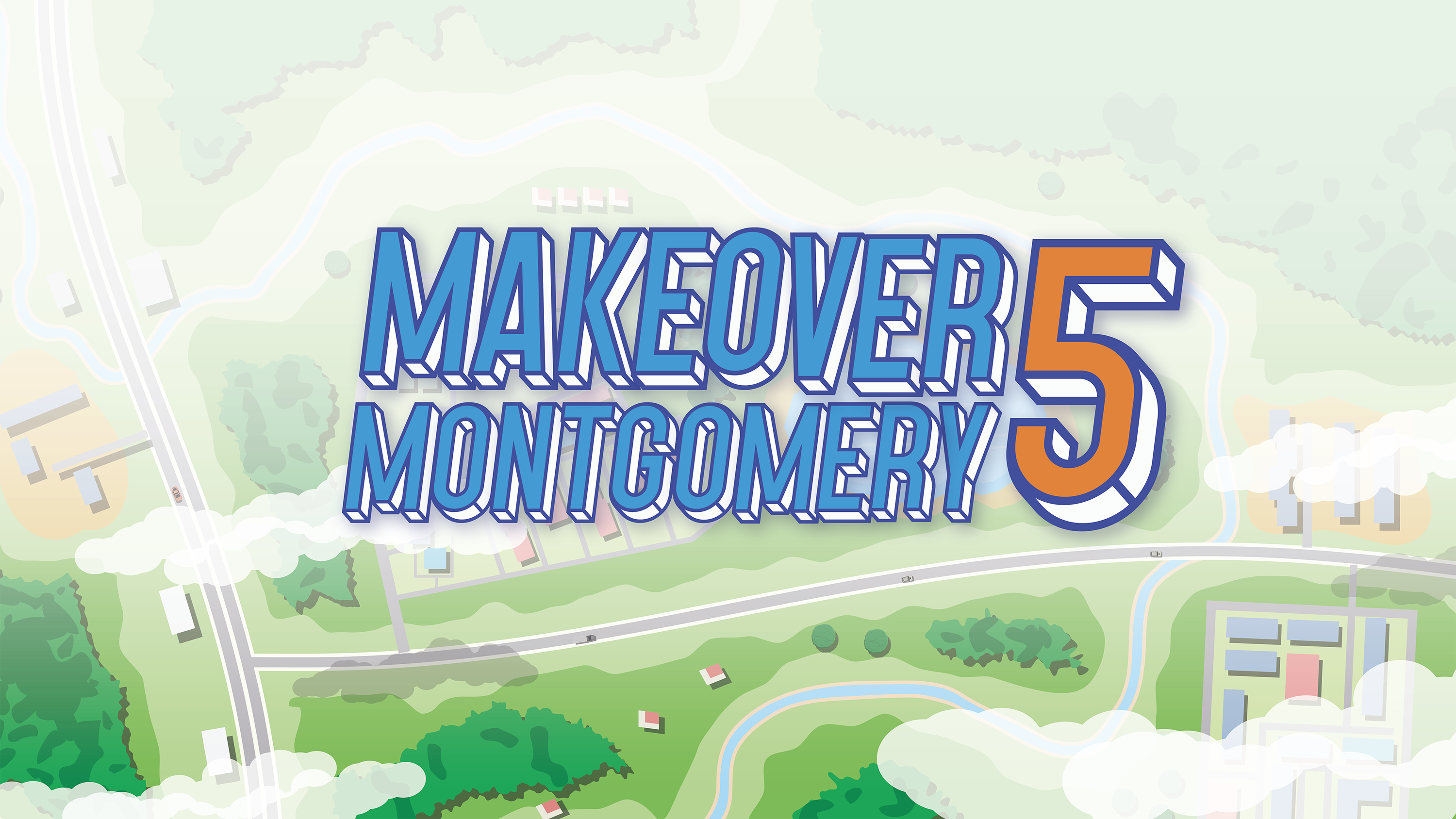 Registration is open for the Makeover Montgomery 5 conference scheduled for September 22 through 24; featuring keynote speaker Angela D. Brooks, President Elect of the American Planning Association, and past chair of the APA Diversity Task Force
Wheaton, MD – The Montgomery County Planning Department, part of The Maryland-National Capital Park and Planning Commission (M-NCPPC), in partnership with the University of Maryland's National Center for Smart Growth, is pleased to announce the opening of online registration for the Makeover Montgomery 5 Conference (MM5). The three-day conference will be held from September 22 through September 24, 2022, in College Park and Wheaton and will focus on all aspects of planning for resilience in the areas of the economy, neighborhoods, infrastructure, and the environment. The cost of the conference is $40 through August 23 and $55 after that date. Attending the keynote address by Angela D. Brooks on September 22 is free to the public and does not require conference registration.
MM5 sessions will feature the following themes:
Economic resilience
Neighborhood and social resilience
Environmental, climate, and infrastructure resilience
Public health resilience
This is the fifth time this conference will take place with a focus on seeking regional ideas to help Montgomery County and other municipalities thrive. AICP and ASLA continuing education credits will be available and are currently pending. There may also be a virtual option for attendance depending on the circumstances surrounding the COVID-19 pandemic at the time of the conference.
Makeover Montgomery 5 Conference Details
Thursday, September 22: University of Maryland National Center for Smart Growth keynote speaker address by Angela D. Brooks at 7 p.m. at the School of Architecture Building (3835 Campus Drive, College Park, MD).
Friday, September 23 and Saturday, September 24: Sessions held at M-NCPPC Wheaton Headquarters building (2425 Reedie Drive, Wheaton, MD 20902) across from the Wheaton Metrorail station.
Keynote and Conference Sessions
MM5 will begin at the University of Maryland's School of Architecture, Planning and Preservation on Thursday, September 22 at 7 p.m. with a keynote address by Angela D. Brooks, FAICP, President Elect of the American Planning Association, and past chair of the APA Diversity Task Force. With a career in planning spanning over 20 years, Ms. Brooks has positively impacted underserved, underrepresented, and disadvantaged communities through her work, both professionally and personally. She has built her career taking a nontraditional path of service to people who are often overlooked. Currently, Ms. Brooks is the Director of the Illinois Office of the Corporation for Supportive Housing, a non-profit Community Development Financial Institution that transforms how communities use housing. Ms. Brooks has participated in extensive housing and community development as a land use administrator, housing policy manager, and real estate development professional in local and county government agencies, non-profit, and a housing authority in both Washington and Illinois.
On September 23 and 24, conference sessions will be held at the M-NCPPC Wheaton Headquarters (2425 Reedie Drive, Wheaton, MD). Makeover Montgomery will bring together planners, architects, developers, real estate professionals, economists, social scientists, environmental advocates and community members to discuss cutting-edge ideas for ensuring that suburban and urban places of all types are more resilient with respect to the local economy, neighborhood and social conditions, the environment and climate, infrastructure, and public health.
On Saturday, September 24, the plenary session will feature a special design charrette moderated by Planning Board Chair Casey Anderson as three firms present their concepts for their vision of the Silver Spring Transit Center.
Sessions
Conference attendees will be able to choose from a variety of interesting and interactive conference sessions on September 23 and 24. Sessions in the economic resilience track will discuss small businesses, employee ownership, immigrant trends and more. In the neighborhood and social resilience and public health tracks, attendees will learn about innovations in Transit Oriented Development (TOD) planning, community engagement, zoning innovation, and more. The sessions in the environmental, climate and infrastructure track will challenge attendees to learn more about urban forestry, electric vehicles, innovative planning tools, and last-mile transit problems.
The 2022 event follows similar conferences held in 2018, 2016, 2014 and 2011 by the Montgomery County Planning Department and the University of Maryland.
Please visit the Makeover Montgomery 5 webpage for more information.
Questions? Please contact Nick Finio, associate director, National Center for Smart Growth at nfinio@umd.edu.
About The Montgomery County Planning Department
The Montgomery County Planning Department, part of The Maryland-National Capital Park and Planning Commission, aims to improve quality of life by conserving and enhancing the natural and built environment for current and future generations. The Planning Department creates great communities by developing master plans, reviewing applications for development, and analyzing various types of information to help public officials plan for Montgomery County's future. The Department comprises 140 staff members and provides recommendations, information, analysis and services to the Montgomery County Planning Board, the County Council, the County Executive, other government agencies and the general public. Visit www.montgomeryplanning.org.
About the University of Maryland Center for Smart Growth
The National Center for Smart Growth is a non-partisan center for research and leadership training on smart growth and related land use issues in Maryland, in metropolitan regions around the nation, and in Asia and Europe. Located at the University of Maryland in College Park, MD, just eight miles from Washington, D.C., the National Center for Smart Growth was founded in 2000 as a cooperative venture of four University of Maryland schools: Architecture, Planning and Preservation, Public Policy, Agriculture and Natural Resources, and Engineering.
Accessibility
The Maryland-National Capital Park and Planning Commission encourages the involvement and participation of all individuals in the community, including those with disabilities, in the planning and review processes. In accordance with the requirements of Title II of the Americans with Disabilities Act of 1990 (ADA), the Maryland-National Capital Park and Planning Commission (M-NCPPC) will not discriminate against qualified individuals with disabilities on the basis of disability in its services, programs or activities.  M-NCPPC works to make its facilities and materials accessible and to hold public meetings in locations that are, likewise, accessible. M-NCPPC will generally provide, upon request, appropriate aids and services and make reasonable modifications to policies and programs for qualified persons with disabilities (e.g., large print materials, listening devices, sign language interpretation, etc.).  For assistance with such requests, please contact the M-NCPPC Montgomery County Commissioners' Office, at least a week in advance, at (301) 495-4605 or at mcp-chair@mncppc-mc.org. Maryland residents can also use the free Maryland Relay Service for assistance with calls to or from hearing or speech-impaired persons; for information, go to www.mdrelay.org/ or call (866) 269-9006.