Findings from Economic Study of the Forest Glen/Montgomery Hills Sector Plan Area Will be Presented at Community Meeting on September 17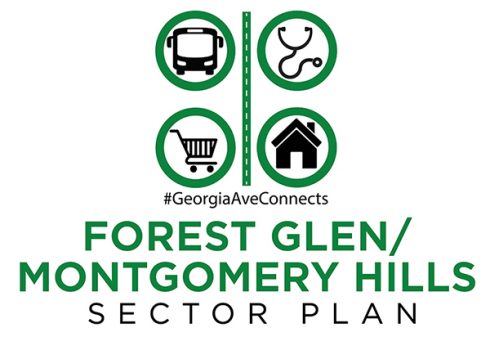 Business conditions, market issues and redevelopment possibilities in plan area will be discussed at session in Planning Department auditorium
SILVER SPRING, MD –The Montgomery County Planning Department, part of The Maryland-National Capital Park and Planning Commission (M-NCPPC), will hold a community meeting on Monday, September 17 from 6 to 8 p.m. at its headquarters (8787 Georgia Avenue, Silver Spring, MD) to present the progress of the Forest Glen/Montgomery Hills Sector Plan. RSVPs are encouraged, but not required.
RSVP for the September 17 Forest Glen/Montgomery Hills Economic Study meeting.
Staff will discuss the area's market issues, business conditions and redevelopment possibilities. This information was gathered through an ongoing market and economic study led by third-party consultants who conducted both primary and secondary research, including interviews with the local business community. Key findings from the study, including the area's market strengths and weaknesses, will be presented along with the opportunities and challenges that lie ahead.
The September 17 meeting will be divided into three parts. It will begin with an informal open house with Planning Department staff on hand to answer questions on topics related to the Forest Glen/Montgomery Hills Sector Plan. Following this discussion, the findings from the market and economic study will be presented. The meeting will conclude with a brief question and answer period.
For more information about the Forest Glen/Montgomery Hills Sector Plan, contact planner Melissa Williams at tel. 301-495-4642 or by email at Melissa.Williams@montgomeryplanning.org.