Development Pipeline – Montgomery County Planning Department
The Information Technology and Innovation Division (ITI), IS/GIS section, of the Montgomery Planning Department maintains the residential and non-residential development Pipeline for Montgomery County.
The Pipeline is an inventory of development projects that have been approved by the Montgomery County Planning Board but not completely built. ITI incorporates data from Rockville, Gaithersburg, Laytonsville, and Poolesville into this countywide dataset. This inventory covers unbuilt dwellings units and unbuilt non-residential building gross square footage.
Residential dwelling units are further characterized into single-family dwellings and multi-family dwellings. Non-residential gross floor area is characterized into the number of jobs and gross floor area for office, retail, industrial, and other non-residential types associated with the project.
Pipeline resources can be found at the Montgomery Planning website: https://montgomeryplanning.org/tools/research/development-pipeline/
Resources are formatted as spreadsheets, pdfs, charts and an interactive map and are updated in January, May, September.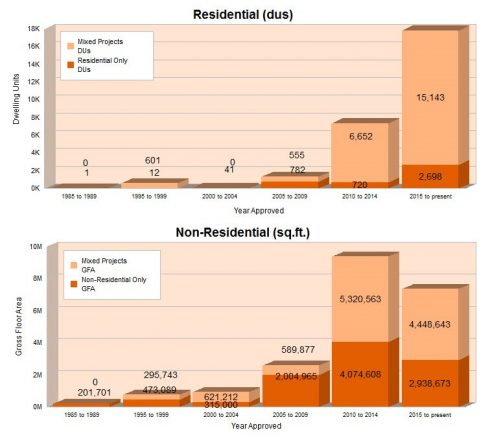 For more information about the development pipeline within Montgomery County, please contact Steve Cary.