A conversation with Research Planner Nicholas Holdzkom on the Montgomery County Mixed-use Development Study
By Nicholas Holdzkom and Karen Blyton
You may have noticed new apartment buildings in your area that are being built on top of grocery stores, restaurants, or other retailers.  Montgomery County has allowed mixed-use development in buildings around activity centers for many years with the goal of creating interactive streets, providing meaningful public spaces, and creating communities where people can live, work, shop, and play within a given neighborhood.  Numerous studies show that mixed-use districts generate higher real estate value, reduced vehicle miles traveled, and higher transit ridership. These mixed-use properties, which are common in downtown Silver Spring and Bethesda, have accounted for nearly 50 percent of Montgomery County's new commercial and multifamily developments over the last decade. That number is rising, and mixed-use buildings are continuing to expand in Montgomery County.
A new study by Montgomery Planning's Research and Strategic Projects (RSP) Division has found that mixed-use development projects are likely to become even more common than single-use projects both locally and nationally. Considering there is only about 15 percent of "unconstrained" land available for development or re-development in the county, mixed-use properties are needed to support our future economic and population growth.
To learn more, we sat down with the project manager of the Montgomery County Mixed-use Development Study, Research Planner Nicholas Holdzkom. He covers the study's key findings, what makes mixed-use development successful, and the future of mixed-use development in the county.
What was the purpose of the Montgomery County Mixed-use Development Study?
The Research and Strategic Projects (RSP) Division wanted to understand the characteristics of mixed-use properties in different parts of Montgomery County, as well as national trends in mixed-use, relative to trends in the county. The study focused on what is called "vertical" mixed-use, which is usually in the form of residential-over-retail in a single building and on a single parcel, though there are some exceptions. It looked specifically at mixed-use projects delivered since 2010 as well as what is in the Development Pipeline.
We wanted to understand what aspects of mixed-use are doing well, what aren't working as well, and why. We also wanted to explore recommendations for improvements to Montgomery County policies to enhance mixed-use development. And finally, we hoped the study would help us improve Montgomery Planning's data collection on mixed-use properties.
An important component of mixed-use is the activation of the ground floor space, which is usually retail, so we did a ground floor retail analysis. There is a section that creates typologies based on project size and geography, a section on success factors, and finally there are comparisons of county polices that pertain to mixed-use development with other jurisdictions.
We didn't have the expertise in-house, so we solicited proposals from consultants and hired HR&A Advisors, a national real estate and economic development consulting firm.
Why did you decide to do this study now?
Well, it's been pretty noticeable for a while now that, besides a few areas in the county that still have open land, and are generally developing pretty large single-family communities, that most new development has been of the mixed-use, in-fill, variety.
This trend started generating a lot of questions: What do these mixed-use projects look like in different parts of the county? How do the projects we're seeing come to fruition, entirely or in phases, compare with those of our neighbors, both regionally and nationally? What factors can help mixed-use projects be more successful or less successful? Finally, what can we, as a Planning Department, learn from a planning and regulatory policy perspective about supporting these types of products to be the most strategic, complementary, equitable, and successful projects they can be?
What were some of the study's key findings?
Mixed-use development is steadily growing as a share of total development in Montgomery County, with projects in the Development Pipeline even more weighted toward mixed-use than recent development. Between 2010 and 2020, mixed-use development made up nearly 50 percent of new commercial and multifamily developments delivered. Consistent with national trends, mixed-use projects are becoming more common than single-use—the Pipeline shows that split increasing to 60 percent.
The mixed-use development projects we've seen in Montgomery County are predominantly anchored by residential uses with ground floor retail as the secondary use. They are primarily located Downcounty and along the I-270 corridor. The scale is generally mid-rise in form, with high-rise buildings occurring most frequently in Bethesda and Silver Spring. In fact, Rockville, Bethesda, Silver Spring, Gaithersburg, and North Bethesda make up 88 percent of total mixed-use square footage.
The study concludes with recommendations based on the data analysis, policy analysis, and a review of case studies from comparable jurisdictions. It demonstrates that mixed-use development is most successful in more urbanized places and, thus, provides recommendations prioritizing densification and increased flexibility for ground floor uses and activation strategies. Additionally, it recommends maintaining and increasing affordable housing.
Regarding the development process, the study recommends exploring the streamlining of the development approval process outside of the need for plan updates. This could be achieved through adjusting policies to balance flexibility with minimum requirements, exploring tweaks in the bonus density point system, and establishing policy and workflows focused on flexibility, in general.
What did you find that makes a mixed-use development successful?
Mixed-use developments near, or within, already vibrant areas succeed better than those situated in more remote locations or on back-streets, especially when combined with proximity to transit. These areas tend to be walkable and more easily accessible to residents, workers, and shoppers of diverse incomes. Having a variety of retail, restaurants, and other amenities activate ground floor space. Connectivity and customer attraction are more difficult when buildings are near large, vacant areas or parking lots. Similarly, the vacancy of ground floor retail is considered a "negative amenity," behaving similarly to vacant areas and parking lots.
Another successful strategy for mixed-use development is the inclusion of elements authentic to a neighborhood. In smaller developments, this characteristic can come by adding to the existing fabric of an area and aiming to lease ground floor space to local retailers as opposed to national brand names. And, other ways successful projects maintain authenticity include supporting and displaying local art or hosting community and neighborhood events. In larger mixed-use districts, the authenticity of the project can be strengthened through the engagement of the local community throughout the planning process, ensuring the community's vision and voices help to drive project design.
There's also an environmental component to mixed-use. Putting spaces to multiple uses, by definition, maximizes a site more than single-use. Additionally, mixed-use projects can include traditional methods of sustainability, such as LEED certification, as well as less traditional methods like green roofs, storm water collection and recycling, or solar panel integration, creating amenities that can often return premium rents and provide interest.
One final thing I can say about making mixed-use successful is for developers to make sure their projects are inclusive–designed for all people, both community members as well as visitors, as well as people of all abilities.
What do you see for the future of mixed-use development in Montgomery County?
Given what I mentioned earlier about increasing expectations for the delivery of new mixed-use projects in Montgomery County, based on both existing projects since 2010 as well as the Development Pipeline, I would say that mixed-use development is crucial to the county continuing to develop and re-develop and mixed-use projects will continue to increase. Through our zoning, particularly the Commercial/Residential (CR) family of zones, our goal has been to create a regulatory scheme that encourages properties to develop, or re-develop, as mixed-use sites. Right now, mixed-use projects generally occur Downcounty, especially in Silver Spring and Bethesda, with other projects along the I-270 corridor, but there are many other sites throughout the county where mixed-use is allowed, per the zoning. Thus, mixed-use can continue to develop and evolve throughout the county. It will be interesting how new forms of mixed-use developments could look in other parts of the county, should opportunities arise.
What is next for this research?
The Research and Strategic Projects Division sees this study as part of a series, begun several years ago with examinations of commercial space in the county, specifically the office, industrial, and retail market sectors, done either as standalone products or in support of master planning initiatives.
I'll give you three places this research can go. One is that this research, as I mentioned previously, just looked at "vertical" mixed-use but we know we have many examples of the "horizontal" type of mixed-use as well. Those are mixed-use districts, like Pike and Rose or King Farm, for example.
Another place this research can go is, as I also mentioned earlier, it dovetails nicely with a lot of Planning Department efforts over the last few years, especially the update to the General Plan, Thrive Montgomery 2050, which is currently being reviewed by the Planning, Housing, and Economic Development (PHED) Committee of the Montgomery County Council, as well as both the Silver Spring Downtown  and Adjacent Communities Plan, and the Fairland and Briggs Chaney Master Plan, which is very much a corridor plan.
Finally, as we show in the study, it's good to know more about the development type that is becoming more and more the majority of projects that are getting built, both in form and function but also geographically.
Things can change quickly and as these studies age, we're trying to think of ways to stay up on these market trends and other issues in the county. With that in mind, we're always interested in hearing what good ideas for studies that the public are curious about that we could incorporate into future work plans.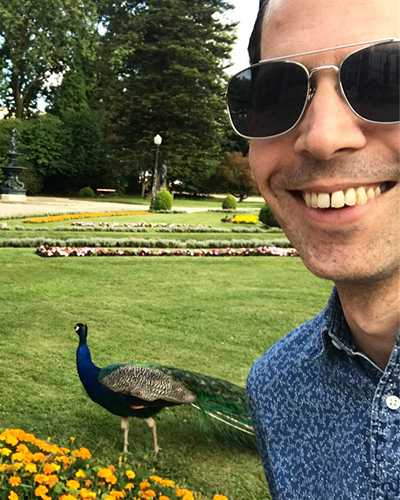 About the authors
Nick Holdzkom is a Senior Planner/GIS Analyst in the Montgomery County Planning Department's division of Research and Strategic Projects. In this role, Nick supports the division in GIS analysis and map products, and assists in master plan analysis, including existing conditions, build-out scenarios, and economic feasibility. Nick has recently managed studies such as the Master Plan Reality Check, a project on public facility colocation efforts, and a countywide mixed-use development study. He received a Bachelor of Science in Geography, with a concentration in GIS, from North Carolina Central University and a Master of Arts in Geography and Urban Planning, with a concentration in GIS, from Indiana University of Pennsylvania. He is married and lives in downtown Silver Spring with his wife their adorable, though generally bad, cat.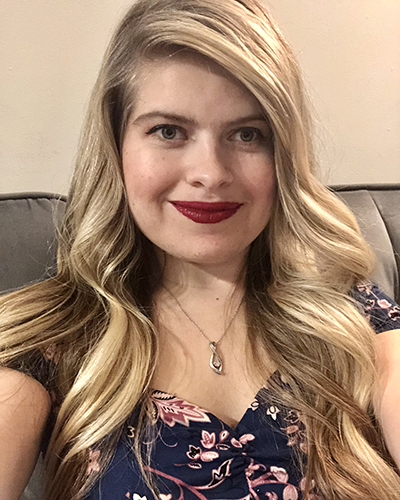 Karen Blyton is a Content Manager for Montgomery Planning's Communications Division. In this role, she develops communications materials for Montgomery Planning's website, social media channels, eLetters, and blog to help engage the community in the planning process. She brings with her 10 years of communications experience from a variety of non-profit and governmental organizations, such as the DC Sustainable Energy Utility, the Association of American Medical Colleges, and most recently, RTI International. She has a Masters of Professional Studies in Public Relations and Corporate Communications from Georgetown University.