Winter Speaker Series on the Economic Future of the Suburbs Will Begin on December 6 with a Presentation Focused on Infill Housing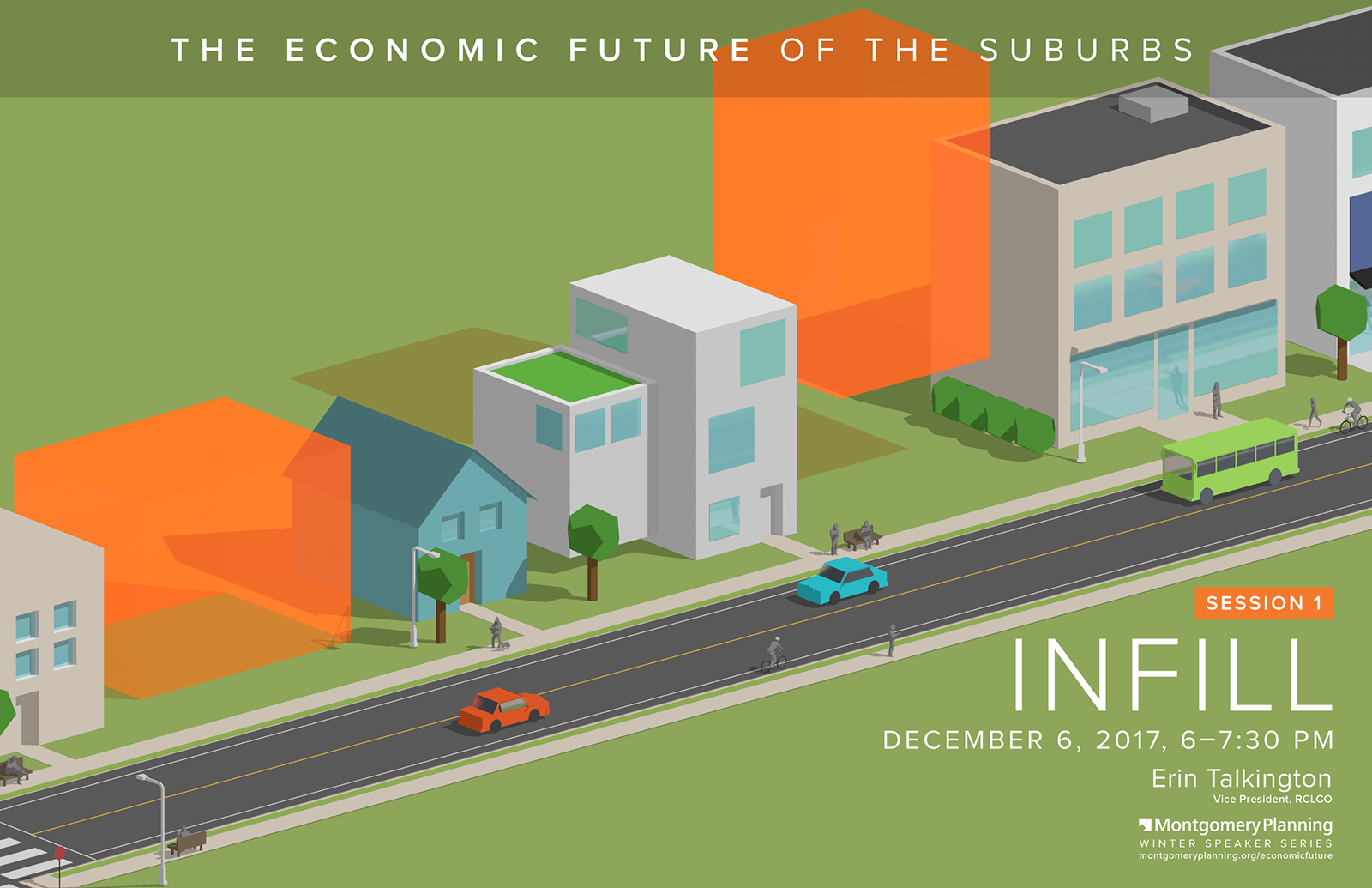 Adam Ducker of RCLCO will launch series with an overview of economic trends and the need for filling in suburban centers with housing and mixed-use developments
Silver Spring, MD – The Montgomery County Planning Department, part of the Maryland-National Capital Park and Planning Commission (M-NCPPC), is sponsoring a three-part Winter Speaker Series in in December 2017 and January and February 2018 that addresses The Economic Future of the Suburbs: Infill, Commerce, Placemaking,
The presentations will focus on the changes that are occurring in the suburbs as they adapt to market forces: infill housing instead of single-family homes; office building conversions into residential units; digital technology's influence on retail and commerce; and placemaking as a strategy for economic development.
The sessions, including question-and-answer discussions, will be held at the Planning Department auditorium (8787 Georgia Avenue, Silver Spring, MD) from 6 to 7:30 p.m. The Winter Speaker Series is free and open to the public and planning professionals. Credit for certification maintenance (CM) for members of the American Institute of Certified Planners (AICP) attending the series is pending.
The first session will be held on December 6, 2017 and features Adam Ducker, Managing Director and Director of Urban Real Estate for RCLCO in Bethesda. Ducker focuses on analyzing the changing suburbs and understanding the interrelation of residential, hospitality and retail/attraction environments. His presentation will offer an overview of suburban economic trends, then focus on infill and other types of housing.
For more information about the 2017-2018 Winter Speaker Series and its topics, go here.