Makeover Montgomery 4 Conference Will Present Fresh Perspectives on the Future of the Suburbs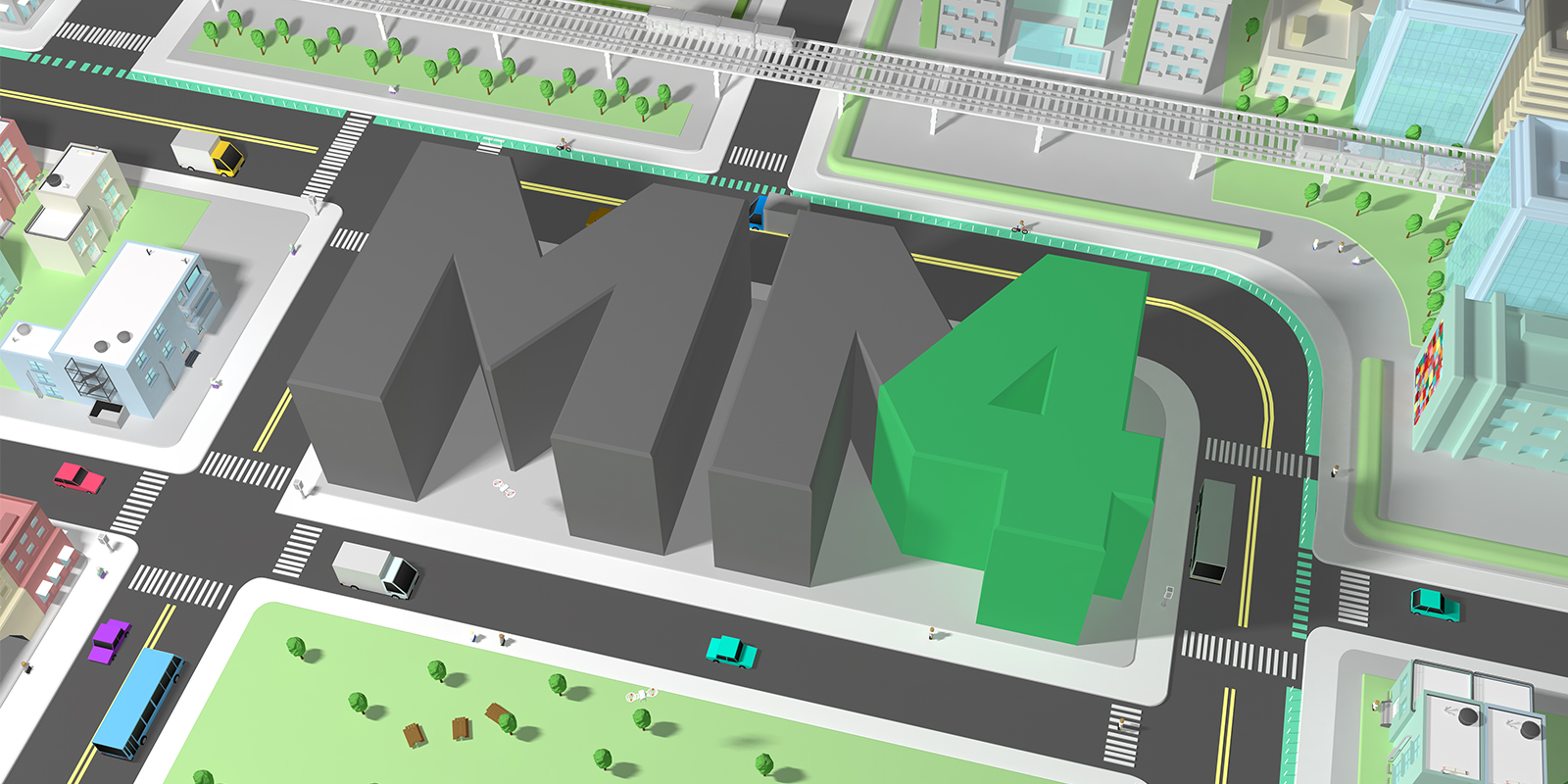 Discussions on societal and economic trends as well as ways communities can harness the technologies of tomorrow highlight three-day conference in Silver Spring and College Park
Silver Spring, MD – The Montgomery County Planning Department, part of the Maryland-National Capital Park and Planning Commission, is holding the Makeover Montgomery 4 Conference (MM4) from May 9 through May 11, 2018 in College Park and Silver Spring to focus on the changes needed to make our suburban communities smarter, healthier and more competitive and inclusive. The cost of the conference is $55 and goes up to $65 at the event (if space allows). The keynote address is free to the public and attendees are not required to register for the conference. Register online.
Keynote and Conference Sessions
MM4 will begin with a presentation by keynote speaker Peter Leyden, founder and CEO of San Francisco-based Reinvent, who will reveal the societal and economic trends shaping the future of our communities. This keynote address will take place at the University of Maryland's School of Architecture, Planning and Preservation on May 9 at 7 p.m.
On May 10 and 11, conference sessions will be held at the Silver Spring Civic Building (1 Veterans Plaza, Silver Spring, MD) The presentations will focus on innovative planning and policy tools and strategies that can help transform more of our suburbs into exciting, attractive and sustainable communities. Multiple session tracks will attract a diverse audience that includes practitioners, academics, and interested community members from the DMV area and across the nation.
Competitive Communities Sessions
This track will tackle issues related to developing a diverse, educated and sustainable workforce, as well as other strategies for economic development and job growth. Sessions include:
–Missing middle housing: Presents zoning changes and economic conditions needed to make this clustered, multi-family housing more commonplace to attract residents.
–Purple Line's economic impact: Discusses new types of businesses and housing as part of developments around the future light rail network.
–Public art and placemaking: Explains how integrating arts and culture into the planning process can establish neighborhood character and amenities.
Healthy Communities Sessions
What can suburban communities do to encourage active lifestyles for their residents? This track will identify ways to create healthier communities, such as advancing state-of-the-art approaches to increase walkability, reducing the stress of cycling and enhancing recreation opportunities. Sessions include:
–Community health through Vision Zero: Montgomery County is one of the first suburban jurisdictions in the nation to adopt the Vision Zero policy to eliminate traffic fatalities and severe injuries by 2030. This session explains how the policy is being translated into plans for county communities.
–Food as medicine: Addresses food insecurity, food assistance and nutrition education through programs to improve eating habits and health.
–Safe routes to schools: Examines a program to encourage children and families to walk and bike between their homes and classrooms, while minimizing safety risks.
Inclusive Communities Sessions
How can our increasingly diverse suburban communities promote equity for all? This track highlights efforts to inspire and educate community leaders to tackle issues of environmental justice, advance opportunities for affordable housing and uphold tenant rights. Sessions include:
–Gentrification in the suburbs: Identifies gentrification through income, real estate and demographic data, and its impact on suburban communities.
–Spaces for bringing people together: Reveals how pop-up installations, collaborative artworks, and temporary designs can produce potent, shared experiences and inclusivity through placemaking.
–Photography as empowerment: Explains a program to encourage immigrants, minorities, people with disabilities, the homeless and others outside the mainstream of society to use photographs as tools for identifying community challenges and solutions.
Smart Communities Sessions
How will advancements in technology improve public services, change how our communities function and impact growth patterns? This track will address the planning-related impacts of big data and crowd-sourcing analytics, and current uses of data sensors and smart technologies. Sessions include:
–Preparing for driverless vehicles: Presents transportation policies and processes that can shape and connect communities to the autonomous vehicle future.
–Smart parking for sustainable communities: Shows how energy consumption and environmental impacts can be reduced through automated parking, driver guidance systems with parking sensors and advanced lighting, ventilation and energy-saving systems for garages.
–Smart city technologies: Discusses case studies of implementing Wi-Fi, sensor-based street lights and cutting-edge digital systems in cities and suburbs.
Makeover Montgomery 4 is being organized through a partnership between the Montgomery County Planning Department and the National Center for Smart Growth at the University of Maryland. The 2018 event follows similar conferences in 2016, 2014 and 2011 held by the Montgomery County Planning Department and the National Center for Smart Growth.
View the recap video from the 2016 Makeover Montgomery 3 event.
Please visit www.makeovermontgomery4.com for more information.
Questions? Please contact Jason Sartori at Jason.Sartori@montgomeryplanning.org.