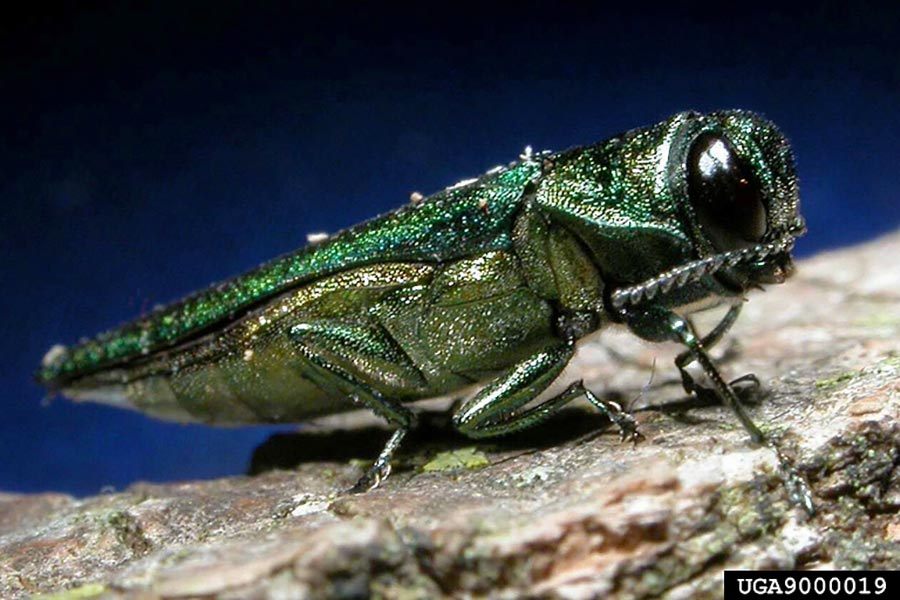 Small but extremely destructive bugs from Asia are causing major disruptions to our tree canopy.
In 2016, the Montgomery County Department of Parks started removing potentially hazardous ash trees from parkland owned by the Maryland-National Capital Park and Planning Commission.  These trees had to be cut down because they were infected by an exotic, invasive insect known as the emerald ash borer.
The larvae from this metallic-green beetle can quickly bore into an ash tree, feed on its inner bark and kill it in one to three years, so the dead tree becomes dangerous to people and property. Insecticide treatments cannot save the tree, so the best strategy is to remove it and get rid of the infected wood.