Here at the Montgomery County Planning Department and the Montgomery Planning Board, we all share a very strong commitment to continuing our important work of enhancing and building great communities in Montgomery County. Even in the middle of all the struggle of COVID-19, I was touched and inspired to see so many of our staff, both those who serve as essential employees and come into the office as well as the large group we have working from home, rise to the challenge and demonstrate heroic commitment to continuing their important work. Looking back at this very tough year as director of the Montgomery County Planning Department, I have witnessed so much dedication amongst our staff and I want to share with you some highlights of how we worked together to help fulfill our mission:
Adapting public meetings and seeking economic recovery solutions
Although we closed our building to the public in March, thanks to technology our planning work did not skip a beat. We were still able to serve the community by switching to hosting public Planning Board, Historic Preservation Commission and community meetings online and continuing to virtually address development review applications. We held virtual townhalls, community chats, office hours and happy hours.
I'd like to recognize everyone, not just our staff, but also county residents and business owners who let us know that they believe in the importance of this work by showing up in record numbers for virtual planning board meetings and community meetings to help us shape the future with your much-needed feedback.
Our staff also joined a brain trust of people seeking post-COVID economic recovery solutions for our county and region. We looked at the sectors of the country that the pandemic hit hardest the pandemic hit hardest, the future of the county's already struggling office sector, how the virus could reshape our daily lives long after we say goodbye to COVID-19, ways the country could harness its built-in resilience going forward, offered five ways government could support the badly-battered retail and restaurant sector and talked about how the pandemic could impact Thrive Montgomery 2050, our updated General Plan.

A long-awaited move to Wheaton
In September, Montgomery Planning embarked on a long-planned move from our 60-plus year-old office building in downtown Silver Spring to a 14-story building in downtown Wheaton. In addition to co-locating several county services in the same building and achieving the top environmental sustainability designation of LEED-Platinum — a first for any government office building in the state – this building is the realization of all the planning principles that we have preached for years and now gives us a chance to "walk our talk". Our new headquarters is the epitome of transit-oriented development and design excellence; in addition, it will help spur economic development in the downtown Wheaton area. On top of this, our previous location will be transformed into a mixed-use development that will bring more retail and desperately needed housing to downtown Silver Spring.  Check out the video tour of our new building below:
Dedication to a thriving future for all
In 2019 when our staff kicked off the process to update the county's On Wedges and Corridors General Plan from 1964 with Thrive Montgomery 2050, we had no clue that the pandemic would force us to pivot our engagement efforts to an all-virtual outreach. Some even questioned our decision to continue with this plan that would impact the county for the next 30 years during this difficult time. However, seeing the dramatic effects that the coronavirus has had on some of our most vulnerable community members pushed us to continue the process that would address the county's housing shortage, environmental resilience, economic development and community equity. The pandemic has only exacerbated the inequities that were already in place in our county and Thrive Montgomery 2050 will seek to address inequities from the past with a focus on achievable, sustainable and equitable outcomes for the future.

I even joined Councilmember Andrew Friedson on the Kojo Namdi Show on WAMU to talk about this important effort. I was thrilled when some 85 people testified at the Thrive Montgomery 2050 Public Hearing on November 19. Learn more about the next 10 Thrive Montgomery 2050 work sessions schedule that the Planning Board kicked off in December.




Our other planning work has also continued. The Montgomery County Council approved two master plans: Forest Glen/Montgomery Hills and the Germantown Town Sector Zone plans. And the Planning Board completed work on two master plans: Shady Grove Minor Master Plan Amendment and Ashton Village Center Sector Plan and transmitted them to the County Council for approval.

Additionally, we've  kicked off work on the Fairland/Briggs Chaney Minor Master Plan Amendment, Silver Spring Downtown and Adjacent Communities Plan, Corridor Forward: The I-270 Transit Plan and the first phase of the Great Seneca Science Corridor Minor Master Plan Amendment. If you haven't already, please sign up for the eletters for each of these respective plans for updates and share your feedback with us on how we can improve these plans.
The Growth and Infrastructure Policy

In November after a year of herculean staff and community work, the County Council approved the 2020-2024 Subdivision Staging Policy now called the Growth and Infrastructure Policy. The intent of the policy is to ensure public facilities, particularly schools and transportation infrastructure, are adequate to accommodate new development.
Every four years, recommendations for policy updates are approved by the Planning Board before being reviewed and approved by the Council. This year's update provided an enhanced focus on schools in relation to growth and development in Montgomery County. The transportation side of the policy evaluated transportation policy areas and updated multimodal infrastructure adequacy tests with a new focus on Vision Zero safety priorities.
Equity for more community members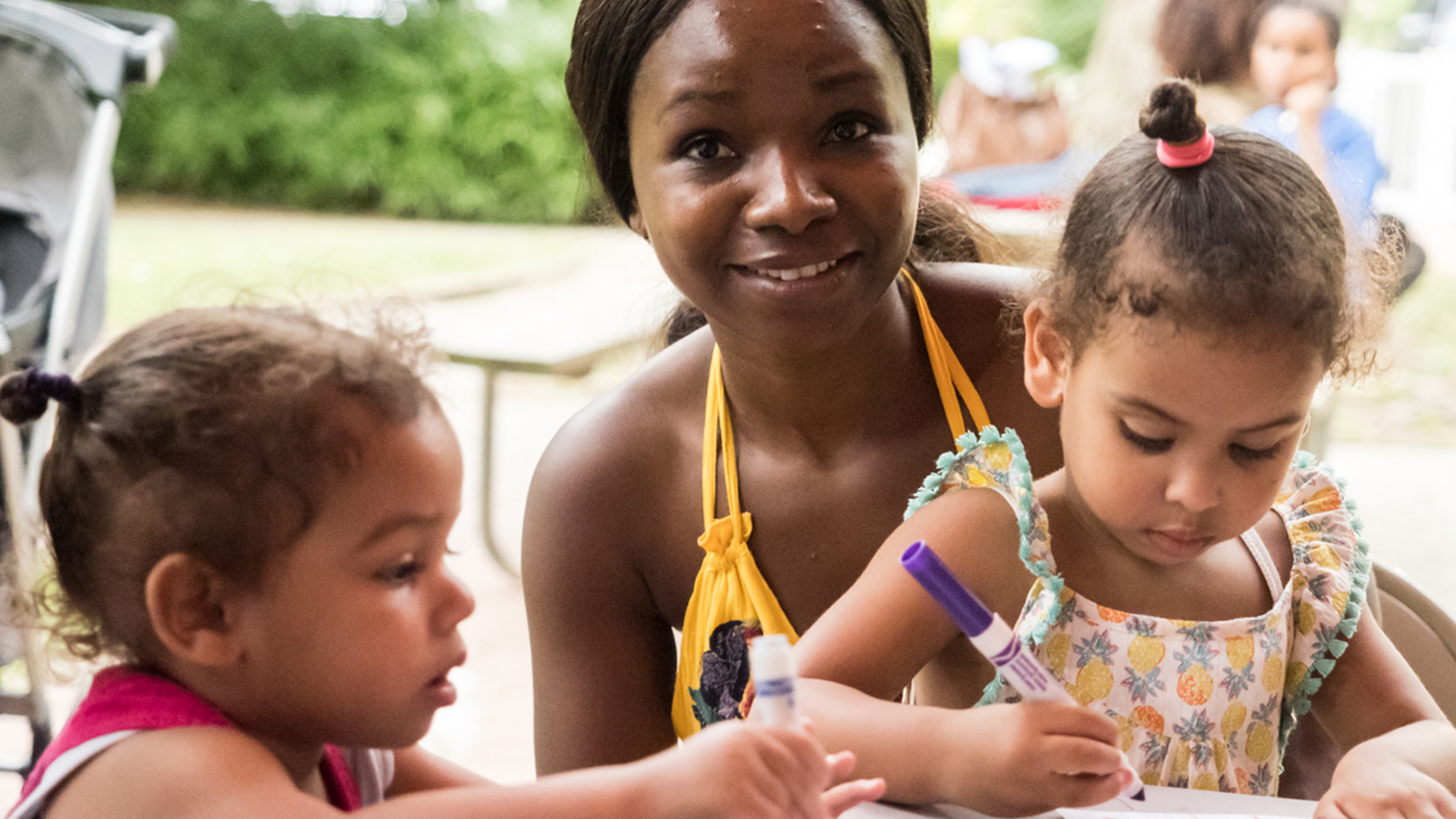 Montgomery Planning recognizes and acknowledges the role that our plans and policies have played in terms of the issue of  racial inequity in Montgomery County. We are committed to transforming the way we work as we seek to address, mitigate, and eliminate inequities from the past and develop planning solutions to create equitable communities in the future. Last year, we took several steps forward, including developing an  Equity Agenda for Planning to systemically dismantle the institutional racism that exists in our work and prevent it in the future. Equity is a central focus of the Silver Spring Downtown and Adjacent Communities Plan, the first master plan to launch since Montgomery County's Racial Equity & Social Justice Act passed.
All upcoming plans and studies will have an enhanced focus on equity. The Silver Spring Downtown and Adjacent Communities Plan will be one of our first plans to directly address Missing Middle Housing, which typically includes building smaller, multi-unit properties in walkable, transit-accessible neighborhoods.
As part of the goal of promoting all types of new housing, we also strongly supported the payment in lieu of taxes (PILOT) legislation that the County Council passed to encourage new high-rise developments at WMATA Metro stations in the county that includes at least 50 percent rental housing. The PILOT would exempt 100 percent of the property tax for a period of 15 years that would otherwise be due for a project constructed on property leased from WMATA at a Metro Station in the county.
According to Metro, station properties in the county have the capacity to deliver at least 8,600 units of housing, which would provide a significant contribution to the County's long-term housing shortage. The high-rise buildings also would include between 1,200 to 1,300 units for the county's Moderately Priced Dwelling Unit affordable housing set-aside programs.
Safe streets and more access to public transit

Our roads, highways and public transit are the arteries that connect residents to each other, to jobs, schools and other parts of the region. This year we worked to address how these corridors can better help residents have expedient access to the people and places through several road projects and plans. I wanted to recognize several projects.

The Corridor Forward Plan is Montgomery Planning's first transit-focused plan for the I-270 Corridor. This plan will help county leaders understand which potential transit investments will best support equitable access and sustainable growth. Planners will produce a prioritized list of transit options and an implementation plan detailing the milestones and resources necessary for Montgomery County to provide transit to residents and workers in the I-270 corridor.

During an online meeting in the fall, the full governing body of The Maryland-National Capital Park and Planning Commission (M-NCPPC) received a briefing from M-NCPPC staff on the Maryland Department of Transportation State Highway Administration's (MDOT SHA) I-495 and I-270 Managed Lanes Study.

M-NCPPC staff raised several serious deficiencies in the plans for the project to the M-NCPPC commissioners, who comprise the Planning Boards of Montgomery and Prince George's Counties. The main issues are with the Draft Environmental Impact Statement (DEIS), as well as concerns related to applications for joint permit applications to the Army Corps of Engineers and the Maryland Department of the Environment for impacts to wetlands, streams, and other aquatic resources under the Maryland Clean Water Act.

M-NCPPC's commissioners transmitted their final comments to MDOT SHA on November 6, 2020, which became a part of the Final Environmental Impact Statement (FEIS) and Record of Decision (ROD) which will ultimately need to be followed by the winning concessionaire, if the project progresses.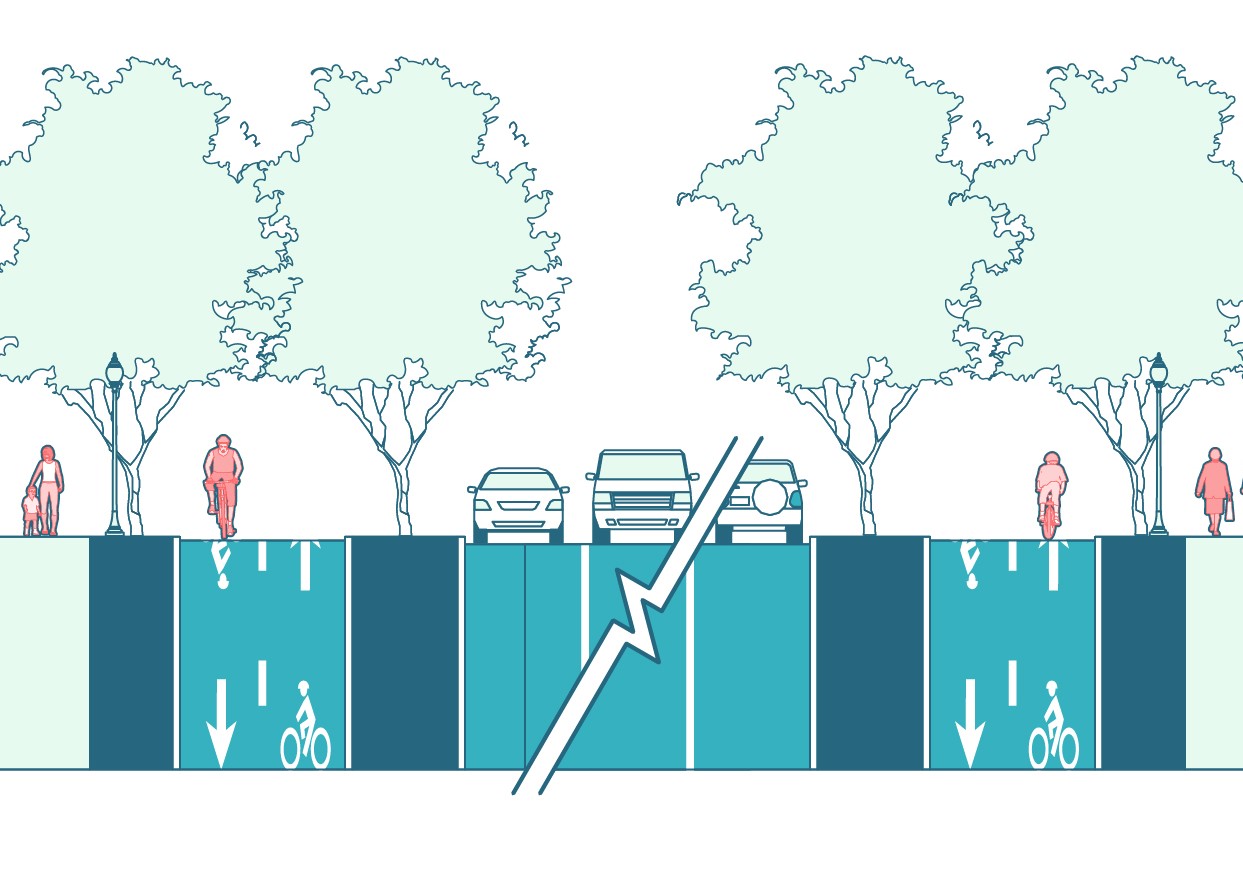 As part of our larger efforts to implement the Vision Zero policy aimed at reducing the number of fatal impacts between pedestrians and vehicles, we also worked with the Montgomery County Department of Transportation to develop the Complete Streets Design Guidelines. Complete Streets are roadways that are designed and operated to provide safe, accessible, and healthy travel for all users of the roadway system, including pedestrians, bicyclists, transit riders, and motorists. The new document provides a one-stop guide for designing new streets and reconstructing or retrofitting existing streets following the principles of safety, sustainability, and vitality for all.
We are still seeking feedback from members of the public and encourage you to fill out this brief survey.
Facing 2021
While 2020 was rough on us all, I'm proud of the work that Montgomery Planning staff accomplished under very unusual and stressful circumstances. Of course, we have no idea what 2021 will bring, however, we do know that the work must continue, virtually and in person, as the future of the more than 1 million people in this county requires it. And, although virtual meetings have been effective, nothing can replace personal interaction, and we look forward to someday soon having face-to-face meetings again.