Written by Casey Anderson and Jessica McVary
A compact form of development – discussed in this post on corridor-focused growth – is necessary but not sufficient to ensure the emergence of great places, because a tight development footprint is only the first step. The combination of uses and activities in each of these communities must add up to a cohesive whole, allowing people who live and work there to meet as many of their needs as possible without the need to drive long distances. This combination, which Thrive Montgomery calls, "complete communities," not only helps to reduce the need for driving but makes these centers of activity more diverse, interesting, and appealing.
Wedges and Corridors and the separation of uses
The Wedges and Corridors plan was progressive in advocating a transit-oriented, compact form of development but it rejected the idea of mixed commercial and residential uses. It assumed that different areas should be set aside for multifamily, townhouse, and single-family housing and isolated commercial and industrial zones. The plan also emphasized the desirability of barriers, buffers, and transitions between land uses to achieve harmony and compatibility.
This insistence on separation of uses and emphasis on transitions and buffers was shortsighted:
The separate-and-buffer approach failed to anticipate – much less meet – demand for housing in mixed-use centers of activity. The corridor cities neither achieved the densities nor provided for the variety of uses, building types and services necessary to maximize their value in attracting residents and workers looking for more vibrant and appealing places.
A handful of locations in Montgomery County have attracted investment in office, retail, and residential uses, but most lack the combination of elements – including a compact form with diverse housing types, businesses, transit, and a walkable public realm – that support the kinds of human interaction common to the most successful places.
The separation of uses and homogeneity in lot sizes, development standards and building forms, coupled with the commitment to barriers, buffers, and transitions had the effect – whether intentional or not – of discouraging connections among people and places and reinforcing racial, social and economic divisions.
These approaches also made access to the full range of economic, educational, and cultural opportunities (as well as services, amenities, and infrastructure) far too dependent on access to cars. By separating uses and investing heavily in roads, we have made driving the only practical way for many residents and workers to meet their daily needs.
The preservation and protection of neighborhoods dedicated exclusively to detached single-family houses has left residents disconnected from retail and other services, encouraged the construction of stand-alone public facilities, and perpetuated the inefficient use of land.
The county has evolved from a bedroom community to a complex jurisdiction with several distinct employment centers. These changes have coincided with the emergence of market preferences for mixed-use communities – both transit-oriented and otherwise – with a sense of place. Our plans have been responsive to these trends but implementation has been limited.
Complete communities and 15-minute living
What makes a community complete? Or to put it another way, what combination of infrastructure, services, amenities, and land uses makes a community the kind of place where people want to live and work?  Planners around the world have embraced the concept of "15-minute living," the idea that most if not all basic needs should be within a 15-minute walk, as a guidepost for creating this kind of place. This concept is a way of thinking about how existing communities can be reimagined and adapted to respond to current and future challenges while also making them more competitive, equitable, and resilient.

But how does 15-minute living apply in a place with the geographic diversity of Montgomery County and its mix of urban, suburban, and rural places? The basic idea is that housing should be planned within a comfortable walking distance of schools, childcare, neighborhood-serving stores or restaurants, parks, transit – or similar daily needs.

The concept acknowledges that people may travel more than 15 minutes for work, entertainment, or specialty services and that not everything will be within walking distance but strives to accommodate as many daily needs as possible within a short walk to maximize livability, convenience, and efficiency. As the Congress for the New Urbanism puts it, "The '15-minute city' may be defined as an ideal geography where most human needs and many desires are located within a travel distance of 15 minutes. While automobiles may be accommodated in the 15-minute city, they cannot determine its scale or urban form."

Rather than creating new communities to advance 15-minute living, Thrive Montgomery 2050 recommends adapting our existing business districts and neighborhoods to become more complete by planning for a more diverse mix of uses and forms. For example, existing suburban office parks such as Rock Spring can continue to accommodate employment, but also evolve to include housing, restaurants, and public spaces along with better transit service. Similarly, centers of activity in suburban and rural areas such as the retail shopping centers in Aspen Hill and the clusters of commercial- and neighborhood-serving stores in Potomac Village or Four Corners can continue to serve surrounding subdivisions but evolve to include housing and high-quality parks and public spaces as well as safe pedestrian access and better transit connections.

Thrive Montgomery 2050 does not anticipate that every resident of the county will live within a 15-minute walk of basic services but that new development will be planned in ways that concentrate a mix of activities and uses in a limited number of places.

Strategies for developing complete communities include:
Zoning for varied uses, building types, and lot sizes
Flexibility for infill and redevelopment that improve access to amenities, active transportation, parks and open spaces, and a broader range of housing types
Sufficient densities to support convenience retail and other local-serving amenities at the neighborhood level in a context-sensitive manner
Encouragement of social interaction and physical activity through the configuration of sidewalks, landmarks, and gathering spaces
Co-location and adjacency of essential and public services
Retrofitting single-use developments to include a mixture of uses
The combination of strategies that can help create a more complete community depends on context. The scale, location, and type of district or neighborhood are all relevant considerations. Despite the varying needs and conditions of different parts of the county, however, the concept of encouraging more diversity of use and form is relevant in almost every location.
About the authors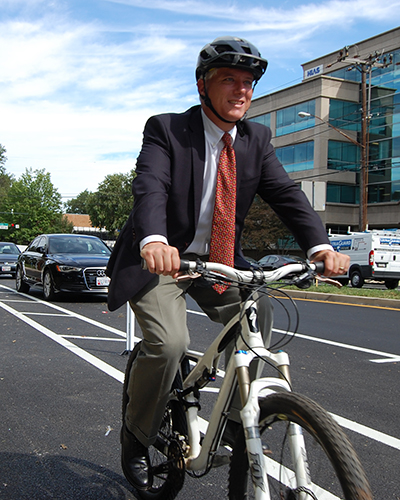 Casey Anderson has served on the Montgomery County Planning Board since 2011 and was appointed Chair in 2014. He also serves as vice chair of the Maryland-National Capital Park and Planning Commission, the bi-county agency established by state law that regulates real estate development, plans transportation infrastructure, and manages the park systems in Montgomery and Prince George's Counties.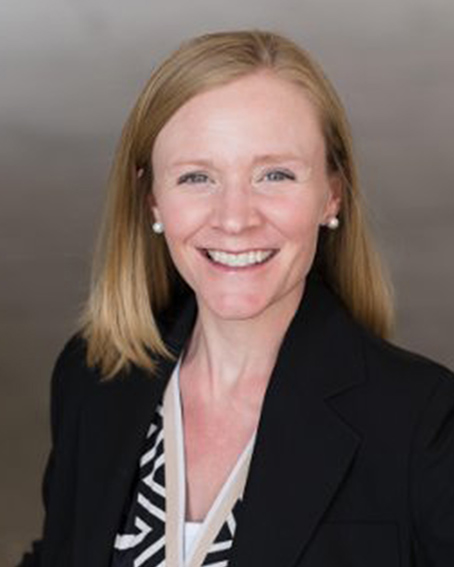 Jessica McVary is a master plan supervisor with the Montgomery County Planning Department. In this role, Jessica leads the Mid-County master plan team in the development of master plans and studies, including community engagement, visioning, and development of recommendations.