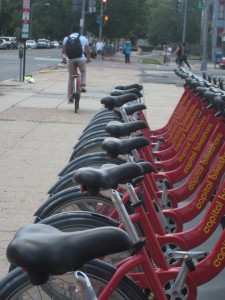 guest post by Larry Cole
On April 24, the Prince George's County Council passed a law that requires developers to make improvements for pedestrians and bicyclists to ensure adequate public pedestrian and bikeway facilities in County Centers and Corridors.
The Washington Post article, "Prince George's Backs Plan to ease the way of pedestrians and cyclists," on this progressive measure, however, does not fully portray similar measures already in place in Montgomery County to improve the environment for pedestrians, bicyclists, transit riders and trail users. Montgomery County has had similar requirements for developers for almost a decade, and has moved on multiple fronts to further strengthen measures to achieve a pedestrian, bicyclist, and transit-friendly and accessible environment.
With each application … Continue reading