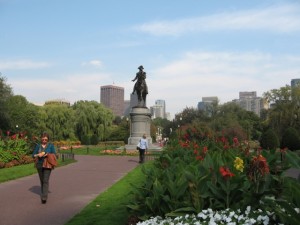 …is paved with brick, "special" light poles, custom garbage cans,  and light pole banners. You don't need to be a keen-eyed tracker to read the signs–planners have been here.
But are special materials necessary to create a good design or great architecture? Frank Gehry made his name with chain link and corrugated steel. Without a designer's hand these are the materials of a shantytown. The Case Study Houses are icons of modernism, but they were originally built with off-the-shelf materials, intended to be accessible to the average Joe and Josephine.
The request or requirement for special materials is well-intentioned, but not necessary. With artistry, asphalt and concrete become unique reflections of place. 
 Are special materials really … Continue reading