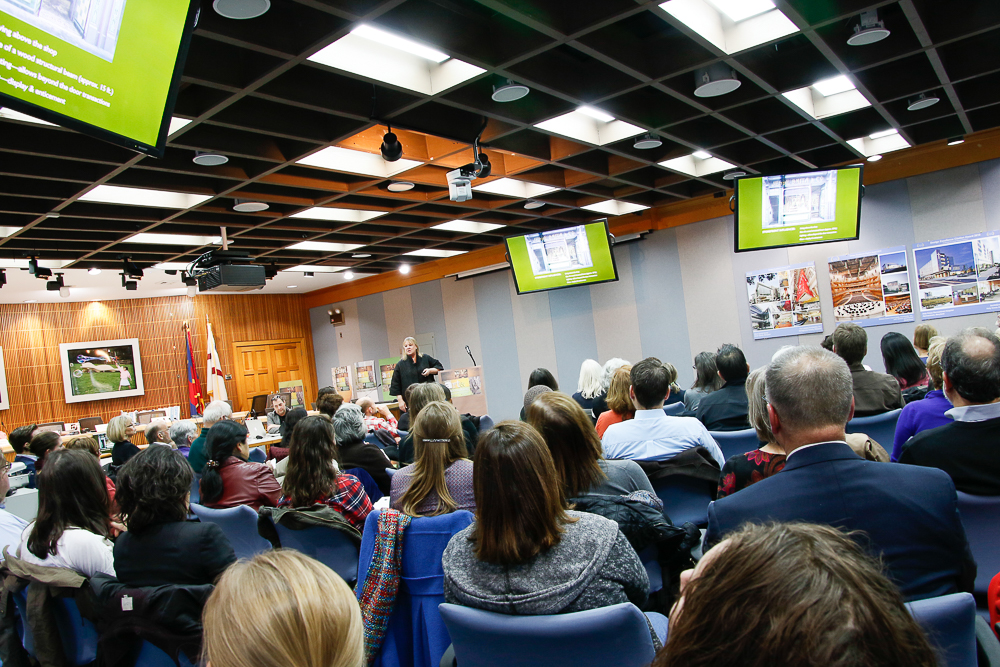 Seattle-based consultant Paula Rees shares her experiences in enriching real estate developments with art and design
"It's all in the combination of great details," said Paula Rees, principal of the Seattle-based firm Foreseer, while revealing her secrets to placemaking to a large audience at the Montgomery County Planning Department. Rees showed image after image of public artworks, quirky signage, "tattooed" facades and inviting storefronts to demonstrate her points.
Her lively projects at Pike and Rose in North Bethesda, Santana Row in San Jose, Assembly Row in Boston and other locations were part of an inspiring presentation that drew a standing-room-only crowd to the Planning Department's auditorium on December 2.
Rees started her talk with a basic definition of place … Continue reading