A conversation with Montgomery Planning Director Gwen Wright on the newly renamed Josiah Henson Parkway
By Gwen Wright and Karen Blyton
On March 4, 2022, community members and government leaders witnessed history as street signs were installed one week after the Montgomery Planning Board approved a resolution to rename Montrose Parkway in honor of the Rev. Josiah Henson. The new Josiah Henson Parkway in North Bethesda runs through the former plantation property of Isaac Riley, where Henson was enslaved for many years before escaping to freedom in Canada. Just a few blocks south of Josiah Henson Parkway is the Josiah Henson Museum and Park, which is also part of the Riley property and is operated by Montgomery Parks.
Henson, a renowned international speaker and abolitionist, led 118 people from enslavement in the United States to freedom in Canada as a conductor of the Underground Railroad. His autobiography, "The Life of Josiah Henson, Formerly a Slave, Now an Inhabitant of Canada, as Narrated by Himself," inspired Harriet Beecher Stowe's landmark novel, "Uncle Tom's Cabin." We sat down with Montgomery Planning Director Gwen Wright to learn more about this remarkable man and the recognition of his important history, which led to renaming a major street after him.
How did the former plantation property of Isaac Riley, where the Rev. Josiah Henson was enslaved, become one of M-NCPPC's parks and the museum we know it as today?
The Riley farm was identified in 1979 as a historic site on the original Master Plan for Historic Preservation because of its association with Josiah Henson and his influence on the creation of the book, "Uncle Tom's Cabin," by Harriet Beecher Stowe. At that time, it was a privately-owned home.
In the early 2000s, the property came up for sale for the first time in a generation. At the time, I was the supervisor for historic preservation for both Montgomery Parks and Montgomery Planning. I spoke with the Land Acquisitions Specialist in Parks, Bill Gries, about this incredible opportunity. We toured the house and we were really very impressed with the potential for adding this property to the park system, so we put together a proposal to acquire the property. We had to convince the Planning Board because it was a costly expenditure. We talked to them about why this was such an important historic site and the regional, national, and even international significance of the site and we were able to convince them that it was a good property to acquire.
Not long after that, Montgomery Parks and Montgomery Planning split. Montgomery Parks took on this project and really made an incredible effort to interpret and to make this site everything that it could be. They did that by acquiring additional land around it so that they could build a new museum as well as restore the house. They did a lot of research. They did a lot of research and a lot of archaeology. I think that Montgomery Parks deserves kudos for taking this kernel of an idea that we had when we acquired the property and turning it into a wonderful museum.
What did M-NCPPC learn about Henson after acquiring the Riley property?
Josiah Henson was a very important historic figure, but he really wasn't all that well known before we worked on this project. He struggled through so much adversity and this is reflected in the information about his life that's in the Josiah Henson Museum. Not only was he able to ultimately get himself and his family to freedom, he helped over 100 people escape enslavement and formed a community in Canada for former slaves. He was an amazing person and we are very lucky to have this piece of history in Montgomery County to share with the world.
Why was it important for Montgomery Planning to rename Montrose Parkway after Henson?
We believe that Josiah Henson's story is unbelievably important, and we think that his name needs to be recognized even more broadly. Montgomery County Councilmember Hans Riemer brought up the idea of renaming Montrose Parkway for Josiah Henson. After we confirmed that the road ran through the northern portion of the Riley plantation, we saw it was a great opportunity to continue to build on the recognition of this important historic person. The road is also just a short distance from the Josiah Henson Museum. Next, we are looking at placing a sign on I-270 that will direct people to the museum, because that's where people will really learn about his life.
How did it feel to witness the street sign installation, which will recognize Henson for years to come?
It made me feel proud after having been involved in the acquisition of the house—the last structure from the Riley plantation where Henson was enslaved. It is very special to see that people care and know about this history now with the beautiful museum dedicated to his life that opened in 2021 and a major road named for him.
Well, we have gotten a number of suggestions for streets to be renamed in different parts of Montgomery County, including in Takoma Park, Wheaton, and in the Gaithersburg area. Our Historic Preservation Office is really excellent and hardworking, but they've got a lot on their plates, so we're going to get to each of these recommendations as we can carve out time. We are really trying to involve the community and those with addresses that would be affected by any street renaming. We are excited to go into future phases, but we don't have a project right on the front burner at the moment.
How might the newly renamed Josiah Henson Parkway, as well as the M-NCPPC Streets and Parks Facilities Renaming Review Project, further Montgomery Planning's commitment to creating more equitable communities?
There is a famous saying that goes, "If you don't know where you've come from, you will not know where you're going or where you need to go." I think an important part of creating equitable communities is understanding Montgomery County's history. This includes its very troubled history as part of a slaveholding state, even during the Civil War.
We have also been looking at our history in the 20th century as to how many of our suburban neighborhoods became segregated through deed restrictions and covenants. Right now, we are working on a redlining/segregation mapping project to really study how those types of land us and zoning tools promoted racial divisions and created some of the inequities that we see today. We are also researching the county's very early equity efforts. Montgomery County is one of the first places in the United States to createa moderately priced dwelling unit program and to do inclusionary zoning. We have had a very checkered history and we think it's important to know and acknowledge the good and the bad of that history to try to move forward to create a more equitable future for the county, as we have been promoting in the update to the General Plan, Thrive Montgomery 2050.
Are there any other Montgomery Planning efforts currently underway that aim to make Montgomery County more equitable?
I think that we are a very, very progressive county in many ways and we are continuing to make our communities more equitable. As I mentioned, we're working on the redlining/segregation mapping project, but that's just one small part of our Equity Agenda for Planning. This initiative involves many different components, such as educating all Montgomery Planning staff on racial equity and social justice. We also have an Equity Peer Review Group that takes a look at all of our master plans to see if they are addressing issues through an equity lens. To better understand equity in our communities, we have done a lot of work through a demographic analysis on identifying Equity Focus Areas and are currently creating an Community Equity Index. Our Communications Division is working on new and creative ways to do outreach and engagement to try to reach people who don't normally participate in the planning process and I think we've had a lot of success in that regard. Equity is also one of the three main pillars of Thrive Montgomery 2050 and has been considered throughout the plan—the existing General Plan from 1964 and the update in 1993 do not even mention the word "equity," so this has been an important undertaking.
---
About the authors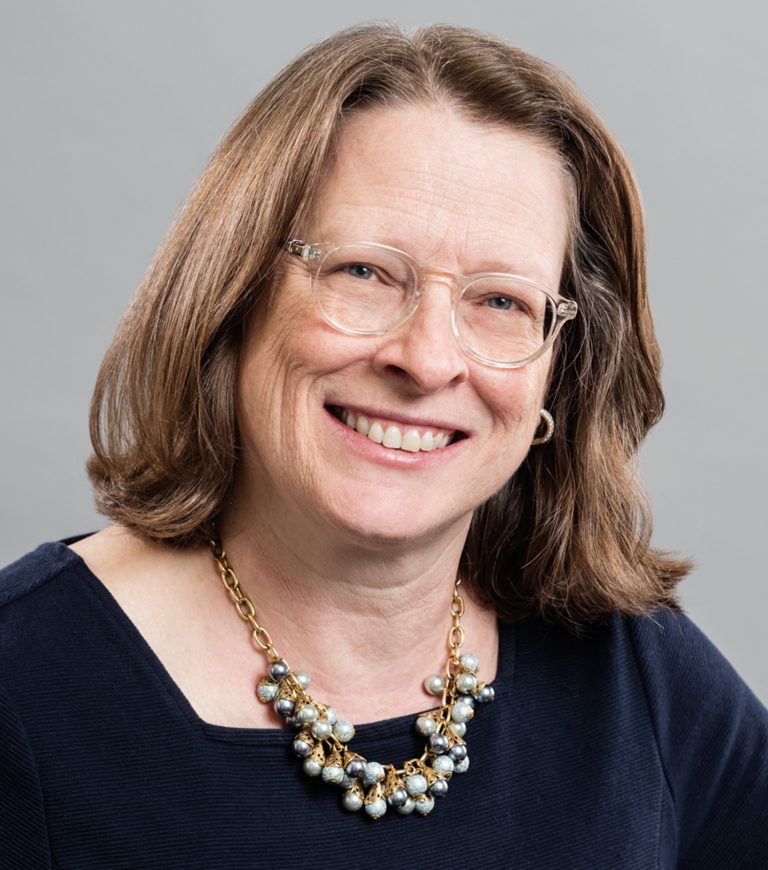 Since July 2013, Gwen Wright has been the Director of the Montgomery County Planning Department of the Maryland-National Capital Park and Planning Commission. In this role, Ms. Wright oversees a wide range of projects that aim to improve the quality of life in Montgomery County by conserving and enhancing the natural and built environment. Montgomery County is one of the largest jurisdictions in Maryland with over 1 million residents and has a key role in the dynamic Washington D.C. metropolitan growth area. Ms. Wright also worked for the Montgomery County Planning Department from 1987 to 2008. During this period, she served as the Chief of Countywide Planning, including supervising the Environmental Planning, Transportation Planning and Historic Preservation Sections, as well as serving as Acting Planning Director.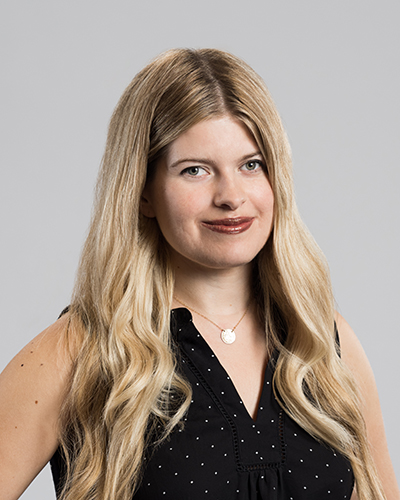 Karen Blyton is a Content Manager for Montgomery Planning's Communications Division. In this role, she develops communications materials for Montgomery Planning's website, social media channels, eLetters, and blog to help engage the community in the planning process. She brings with her 10 years of communications experience from a variety of non-profit and governmental organizations, such as the DC Sustainable Energy Utility, the Association of American Medical Colleges, and most recently, RTI International. She has a Masters of Professional Studies in Public Relations and Corporate Communications from Georgetown University.