White Flint
Last week, the County Council approved a new kind of hybrid zoning — the Commercial Residential (CR) zones. Combining traditional zoning provisions, such as use and dimensional standards and form-based provisions, such as street façade requirements and angular plane setbacks, these zones have been created to ensure :
• Better predictability of allowed use, density, and height
• More integrated services, residential opportunities, and public amenities
• More sustainable growth patterns concentrated in existing commercial areas
The CR zones are a family of zones based on a combination of use, density, mix, and height. A zone combines these factors and will be seen on the zoning map as, for example: CR2 C1 R1.5 H60.
This sequence means that any property in that zone can develop to a maximum density of 2 FAR (floor area 2X lot area) and of that 2 FAR up to 1 FAR may be non-residential and/or up to 1.5 FAR may be residential. The height for any development is limited to 60 feet.
This establishes the predictability of the zones – all of this information is indicated by a simple sequence on the official zoning map. The proposed White Flint zoning map is an excellent example showing the transition of uses from a predominantly commercial core with tall buildings to areas with more residential opportunities and lower buildings near existing detached-house residential zones.
A key aspect of the CR zones, however, is that the maximum density can only be achieved when public benefits are provided. The "menu" of these benefits is listed in the zone and is based on several categories:
• Transit Proximity
• Master-Planned Facilities
• Connectivity
• Diversity
• Design
• Environment
• Dedicated Right-of-Way
All CR zones are allowed to build to 0.5 FAR according to the "standard method" with basic development standards and general requirements. To obtain anything above that, a developer must provide benefits and amenities to support the "incentive density" – the difference between the base density and the density of the zone. For example, a CR2.0 zone has an incentive density of 1.5 FAR (2.0 – 0.5). The developer may only build the additional 1.5 FAR if they provide a certain number of benefits, for example, improving transit access, providing affordable housing, constructing public open space, or constructing a green roof listed in the zone.
The ordinance, of course, provides much more detail regarding these considerations, the review process, development standards, general requirements, and public benefit criteria.
LOCAL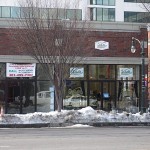 A Visit To Velatis
Silver Spring Singular
SSS samples the caramels from Velatis, which recently opened on Georgia Avenue in a building previously occupied by trees. Mouth watering images included.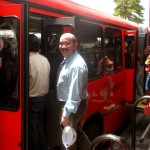 Lessons from a South American Bus Rapid Transit system
Greater Greater Washington
Councilmember George Leventhal traveled to Curitiba, Brazil to test out their BRT system. He shares his thoughts with GGW.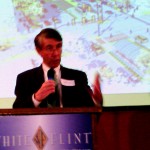 It's Worse Than You Thought… but maybe better too
Friends of White Flint
An interesting recap of where Montgomery County is strong, and where it needs to improve relative to the Washington region.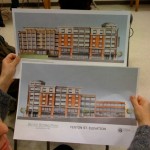 How Silver Spring Park could be a good neighbor
Greater Greater Washington / Just Up The Pike
Wednesday Eclectica
Thayer Avenue
Two blogs share their thoughts on Silver Spring Park, the project formerly known as the Moda Vista.
Note: This project goes before the Planning Board on March 4th. The planning staff report can be found here.
NOT SO LOCAL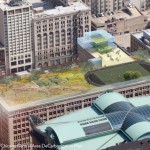 A Plan to Decarbonize Chicago's Loop
Inhabitat
Adrian Smith + Gordon Gill, the designers responsible for the Willis (Sears) Tower retrofit, have completed an initial analysis of buildings in the heart of Chicago to reduce carbon emissions by 30% by 2020.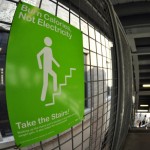 Architecture of Healthiness
Next American City
New York City recently came out with their Active Design Guidelines, and is looking at a number of ways to make buildings healthier and more active places to live and work.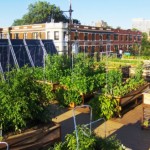 Green Roofs Are So Last Year; Rooftop Farms Are The Growing Thing
Treehugger
Treehugger runs through a plethora of examples demonstrating the rising popularity of rooftop gardens.