Montgomery County's first AAPI Heritage Project is examining the history of AAPI county residents as early as the 1900s
By Karen Yee
Of the 86,000 sites listed on the National Register of Historic Places, the nation's repository of historic structures, sites, buildings, districts and objects that are deemed significant to American history, less than 8% relate to Asian Americans and other underrepresented communities. In Montgomery County, where 15% of residents are Asian American and Pacific Islander (AAPI), there is only one locally designated resource associated with AAPI heritage, the Pao-Chi and Yu Ming Pien House. Even this house was only recently recognized—it is located within the Potomac Overlook Historic District, designated in April 2022. In order to address this disparity, Montgomery Planning's Historic Preservation Office applied for and was awarded a non-capital grant by the Maryland Historical Trust in 2021 to identify historical and cultural resources associated with AAPI communities in Montgomery County.
Through the AAPI Heritage Project we have begun archival research and oral history work to outline a history of AAPI residents living in Montgomery County beginning in the early 1900s, long before the county's AAPI population began to grow significantly in the 1970s. Major emerging themes in the research point to education, small business development, religion, and discrimination as important influences on the lives of the county's AAPI residents and communities.
As both an Asian American and a Montgomery County resident, I was elated to contribute to the county's first AAPI Heritage Project because it has a direct connection to both my family history and passion for preservation work. While growing up in Montgomery County, I met people from all sorts of diverse backgrounds. Although I did not have many Asian friends, I never felt out of place in Montgomery County because the restaurants, grocery stores, small businesses, and homes that I visited throughout my childhood had always been Asian or Chinese-centric.
One of my favorite memories as a child was driving with my aunt and grandma toward Maxim Supermarket (now called Meixin) on 460 Hungerford Drive. I always ran straight to the snack aisle to grab a Yanyan snack, a cylindrical tube that held biscuit sticks on one side and sweet icing on the other for dipping (similar to Dunkaroos), while they picked up vegetables like bok choy, yu choy, and ke zi. Our trips always ended with us visiting the gift store connected to Maxim to look at the different watches, Chinese ornaments, and other brightly colored items. Other times we would stop by Maria's Bakery at 1701 Rockville Pike to grab Hong Kong-styled pastries.
As I began my research on AAPI heritage in Montgomery County, it became clear that there was a long history of AAPIs living in the area. Census records showed that Rockville, Kensington, and Gaithersburg, MD, were home to Chinese laundrymen in the 1900s. Early news articles on the AAPI community often featured negative stories about Chinese business and immigrants. For instance, The Hartford Courant reported that the only Chinese laundry in Rockville was raided for opium in 1920, and The Washington Post reported that three Chinese men were arrested for potentially breaking immigration laws in 1932. Despite the negative coverage, these stories have given us insight into the early lives of Chinese immigrants and businesses that were established in the county.
As the years progressed, Japanese, Filipino, Vietnamese, Korean, Indians, and other ethnic groups began to grow in number in Montgomery County, especially after the 1960s. The passage of various civil rights legislation in the 1960s, which barred discrimination in housing and jobs, and the Immigration and Nationality of Act of 1965, which lifted racial quotas for immigration, both contributed to the influx of immigrants moving to the area and dispersing outside of major town centers.


"By far, my favorite research came from talking with my own family and friends about their memories of Montgomery County in the late 1980s and early 2000s."
Archival repositories can only hold so much information compared to the stories spoken by local residents. By far, my favorite research came from talking with my own family and friends about their memories of Montgomery County in the late 1980s and early 2000s. My largest sources of information have been my parents, who arrived in Montgomery County as young adults. I learned about the different AAPI businesses that previously existed around the county from my father, and I learned about the struggle of being a young immigrant woman learning English while working two jobs and attending Albert Einstein High School from my mother.
There were so many different places that my parents remembered in and around the county that seemed insignificant to them at the time as working-class immigrants who were struggling to provide for their families and themselves. These everyday places were just reminders to them of how others were also trying to start a new life in a new country by incorporating as much as they could from their previous lives in their new home, but it also demonstrated how much the county had changed to accommodate the shifting demographics from the 1980s to today. According to the latest data available from the U.S. Census, Montgomery County's AAPI population increased from 0.9% in 1970 to 15.3% in 2020.


"While some buildings may not seem important because they look like ordinary restaurants or grocery stores, they hold valuable information about the county's history that is not easily available in archives."
Part of Montgomery Planning's AAPI Heritage Project includes documenting the physical changes in the county's landscape and recording important cultural and heritage sites. While some buildings may not seem important because they look like ordinary restaurants or grocery stores, they hold valuable information about the county's history that is not easily available in archives. Take, for example, Maxim Supermarket. It was not just a regular supermarket that my family visited every Sunday: it had a deeper history of being one of the earliest Asian supermarkets alongside Oriental Market and Kam Sam that opened in the Rockville area and marked the start of new Chinese businesses opening in Montgomery County in the 1980s. The AAPI Heritage Project includes a map for community members to note important places to AAPI heritage and culture. These sites can include places such as businesses, homes, places of worships, or neighborhoods. This data will help the Historic Preservation Office understand and document AAPI history and historic sites.




AAPI heritage and culture is not widely documented in the field of preservation or in public history and even less so in the history of Montgomery County. These communities have often been seen as a foreign population, but the reality is that they have contributed to the development of the U.S. since the 1760s. It is our hope that the preservation and documentation of these sites and information can be preserved for current residents and for future generations to take pride in their role in shaping Montgomery County's diverse history.

To see our current list of historically significant AAPI sites and to add your own, view our map.
---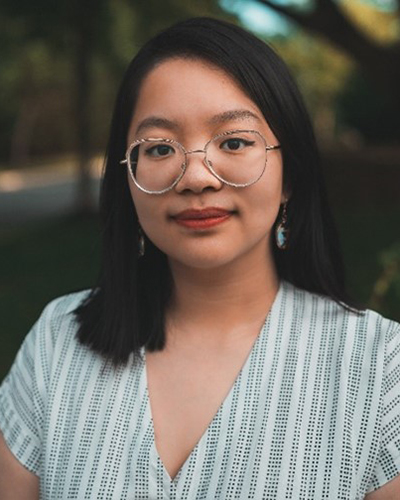 About the author
Karen Yee is a historic preservation intern with the Montgomery County Planning Department. She is a third-year graduate student at the University of Maryland's Historic Preservation and Urban Planning program. She has also worked with the National Trust for Historic Preservation and the Maryland Historical Trust on research relating to Asian American and Pacific Islander heritage.