Community input sheds light on Montgomery County history
By Kacy Rohn, in collaboration with Montgomery History
Over the summer, we published a blog post seeking input on an unanswered question about an abbreviation used on Martenet & Bond's 1865 Map of Montgomery County. The map frequently used the letter "P" following individual's names but didn't indicate what that meant. Without a key to the map, we considered several meanings: could it be "place," "principal," "plantation," or "pump?"  This was a mystery even to the original mapmaking company, S.J. Martenet & Co., whose records of the map's production were lost in the Great Baltimore Fire of 1904.
In partnership with Montgomery History, we put out a call for suggestions and received nearly 100 submissions. Thank you to everyone who took the time to weigh in! Several of the most frequently submitted ideas are discussed below, including our pick for the most likely explanation.
Guess #1—Patron: someone who paid for their name to appear on the map
This idea does have some precedent: many maps of the era were subscription-based. Martenet & Co. knows that this map was funded in part by subscriptions, paid by both landowners and tenants, though no records remain of the process for selecting names of those who did not pay for inclusion. Original surveyor J.D. Rhodes wrote in his field notes that Poolesville was a "shabby place" with "not one subscriber." On the finished map, "P" appears throughout Poolesville, so we ruled this out. (More on Poolesville below).
Guess #2—Pump or Pond: a place where water could be obtained from a public source
At first, this seemed potentially relevant to 19th-century map users who might need to identify a water source while traveling or for firefighting. This led us to consider the intended use of the map, which was for general reference about residents, businesses, and property ownership, rather than to serve as a navigational aid. Ultimately, we thought it unlikely that a pump or pond would be included for a map with this purpose.
Guess #3—Plantation: a farm worked by enslaved laborers
The practice of slavery was widespread in Montgomery County prior to its abolition in 1864, and our research for the recent Street and Park Facilities Naming Review Project identified many slaveholders across the county. We looked at instances of the "P" near known slaveholders, but the connection wasn't consistent. "P" also appears frequently in town settings next to non-agricultural properties, which may have housed enslaved people prior to 1864 but were not likely to be called "plantations."
*BEST GUESS*—Property: a property owned but not occupied by the named individual – a farm, store, house, etc. that is occupied by a tenant or which serves as a secondary residence
We found this to be the most promising suggestion and tracked one instance to see if it would bear out. On the published map, a property near the center of Poolesville is labeled as "Store F.S. Poole's P." Immediately next door is "F.S. Poole's Res." This supports the idea that the store was Poole's property but not his residence. In fact, the store is labeled differently in Rhodes' field notes as "Norris St[ore]." The 1870 Census reflects John T. Norris, merchant, adjacent to F.S. Poole, farmer. And the 1879 G.M. Hopkins Atlas again labels this the "John T. Norris Store." However, the property seems to have remained in F.S. Poole's family and never been in Norris' ownership: Poole's daughter, Frances, sold this land in 1896. She inherited the land from her father, who died in 1888.
Looking at the detailed insets for town centers proved fruitful because of the mix of commercial and residential property, but rural examples likely exist as well. There are several instances where two names are listed for a single property, one with a "P" and the other a "T" – following this theory, this likely means a tenant. Perhaps these are the tenants who paid for their names to appear.
Further archival research would strengthen the evidence for this theory, especially if other properties can be shown to have an owner/tenant relationship. For now, this strikes us as the most promising explanation, and it will be our working theory as we continue to do property research. Let us know what you think in the comments below!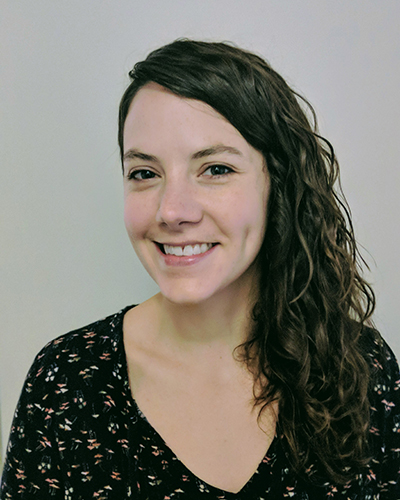 About the author
Kacy Rohn is a Historic Preservation Specialist at the Montgomery County Planning Department, part of the Maryland-National Capital Park and Planning Commission (M-NCPPC). Kacy conducts research and designation projects and leads historic preservation outreach and education programs. She completed a dual master's program in Community Planning and Historic Preservation at the University of Maryland, College Park in 2017.