By Casey Anderson and Jai Cole
Parks, recreation, and open space are the motherhood and apple pie of land-use planning and local government, with just about everyone agreeing on their value and appeal. But if you've ever been to a public meeting about a dog park or skateboard facility (or even a soccer field) you know that the consensus starts to break down when decisions are made about how parks and public spaces will be used and where the amenities to support them will be located.
Montgomery County has long been a leader in adopting forward-thinking policies to preserve land for parks, recreation, agriculture, and resource conservation. Thrive Montgomery 2050 builds on this legacy, partly by recommitting to state-of-the-practice environmental management practices and partly by recognizing the need for the roles of parks, recreation, and open space to expand in the future – just as they have in the past.
In assessing what our system of parks, recreation, and public spaces does well and what it might do better, it might be helpful to consider how the Montgomery Parks Department has changed over time to respond to the changing needs and values of our community.
In the 1920s and 1930s, developers of early down-county subdivisions dedicated stream valley floodplains to The Maryland-National Capital Park and Planning Commission. The resulting parks helped to market these subdivisions and provided a place for water and sewer infrastructure along with parkways for pleasure driving.
In the early post-war period, Montgomery County's role as a bedroom community for a growing capital city increased demand for organized recreation in park activity buildings, ballfields, and tennis courts. Development consisted mainly of subdivisions of single-family homes with backyards grouped by residents with similar incomes and tastes and was designed with the assumption that residents could, would, and should drive to major amenities.

By the 1960s and 1970s, growing environmental awareness – sparked in part by Silver Spring's Rachel Carson – led the park system to focus on resource stewardship. The 1980s and 1990s saw the introduction of "smart growth" and increased appreciation for the benefits of a compact form of development, with park acquisition and the Agricultural Reserve working together as part of a comprehensive approach to conserve land.
At the turn of the 21st century, the desire to revitalize central business districts led the Parks Department to plan and build more urban parks, initially as "buffers" to protect abutting single-family neighborhoods from more intensive – or simply different – types of development such as apartment buildings, townhouses, or commercial uses.

The result of this evolution is that Montgomery Parks has built a well-deserved reputation for environmental stewardship, and it has made progress in providing a wider range of recreational opportunities, such as cricket, to meet the needs of a more culturally diverse population. Thrive Montgomery 2050, however, recognizes that we can and must get better.
Fragmentation and isolation caused by a combination of technological, economic, and social factors have eroded our sense of community and shared interests. Parks conceived as "buffers" can make this problem worse by reinforcing barriers between people and places. The goal of park and recreation facilities – and programming offered in public spaces of all kinds – should be to encourage interaction and social connection, not to separate people or erect new barriers that divide communities.
Many of our largest and most attractive parks and recreational facilities are not readily accessible by transit, biking, or walking. We should focus on acquiring and designing attractive parks in or adjacent to densely populated areas. These parks should have a combination of opportunities for exercise and social connection as well as quiet contemplation and contact with nature without the need to drive long distances from population and job centers.
Barriers to access sports reported by respondents (89 respondents)

Health problems resulting from physical inactivity – as well as poor diet and other factors – among people of all ages erode our quality of life and raise both the public and private cost of health care. According to the Centers for Disease Control and Prevention, more than 60 percent of adults do not get enough exercise to meet health recommendations and about 25 percent engage in little or no physical activity. Montgomery County has a wide variety of public and private youth sports, but the Office of Legislative Oversight (OLO) found in 2018 that only 38% of kids under 12 (and just over 20% in households making less than $20,000 year) participate, consistent with the long-term national trend of declining involvement in organized athletics. Increased physical activity is especially important to improve health outcomes for people of color, who suffer higher rates of diabetes, high blood pressure, and obesity.
Percent of students in grades 9-12 who achieve 1 hour or more of moderate-and/or vigorous-intensity physical activity daily, 2019
Park facility and acquisition strategies conceived during a period of greenfield expansion worked in the past but are poorly suited to the current need for infill development and adaptive reuse of land. We need to modernize these tools and adapt them to better integrate public parks and privately owned public spaces into a comprehensive network.
Of course, land conservation and environmental stewardship remain as important as ever and can be accomplished while adapting parks, recreation, and public spaces to serve broader needs – and that means more skateboard facilities and dog parks (not to mention soccer fields). Thrive Montgomery 2050 proposes orienting the acquisition, development, and programming of parks, recreation, and privately owned public spaces toward encouraging physical activity and community building in intensively developed areas while maintaining our commitment to state-of-the-practice environmental stewardship throughout the county.
---
About the authors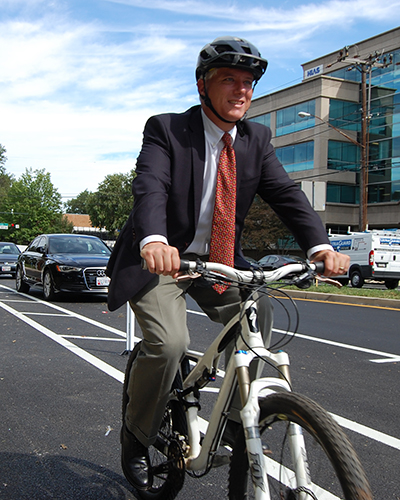 Casey Anderson has served on the Montgomery County Planning Board since 2011 and was appointed Chair in 2014. He also serves as vice chair of the Maryland-National Capital Park and Planning Commission, the bi-county agency established by state law that regulates real estate development, plans transportation infrastructure, and manages the park systems in Montgomery and Prince George's Counties.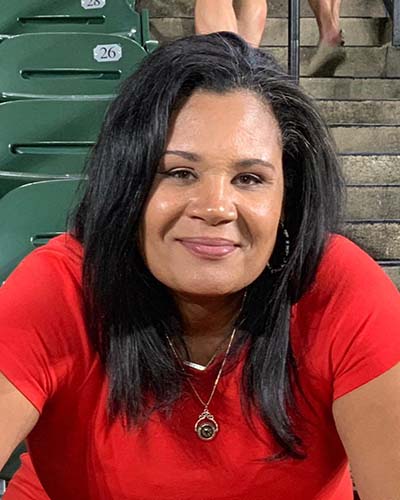 Jai Cole has over 21 years of experience in Park and Recreation and is the former Chief of the Park Planning and Stewardship Division for M-NCPPC, Montgomery County Department of Parks. Cole supervises Natural Resources, Park and Trail Planning, Natural Surface Trail Implementation, and Cultural Resource Stewardship for the 38,000-acre, 6-time NRPA Gold Medal Award winning park system. Cole has had an unconventional career path that has yielded a broad background and skill set that draws on a rare and valuable mix of various park related fields ranging ecology to park planning to Racial Equity.