I have a confession: i don't own a bike. The bus and metro are a bit too convenient for me. And with DC's Bikeshare program and the soon to come Silver Spring program, why would I need one? (And we're beginning to reserve spaces on land in White Flint.)
With a grant in place and plans under way, the first project to propose a bikeshare station with integrated public art, Fenwick Station (on the corner of Second Avenue and Spring Street), was reviewed by the Planning Board on April 26.
This is just in time for national bike month!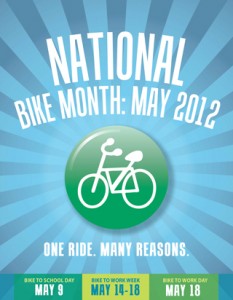 So maybe we can give DC, named the 6th most bikeable city by walkscore.com, a run (ride?) for their money.
And to make our pedestrian realm a bit more fun, here's a thought for more interesting bike racks: Louisville's public art/bike rack solution: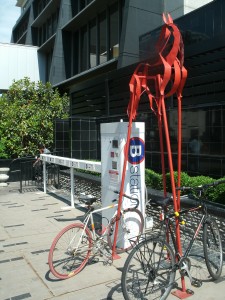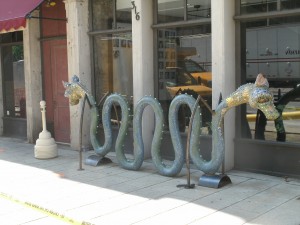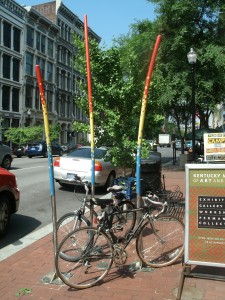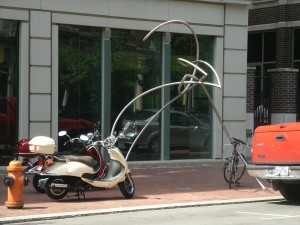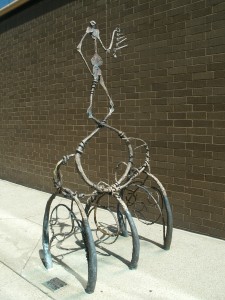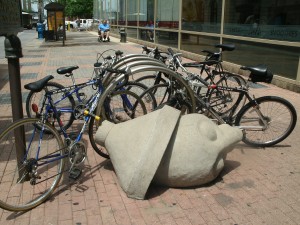 Coincidentally, they happened to be having a biking event one of the days we visited.