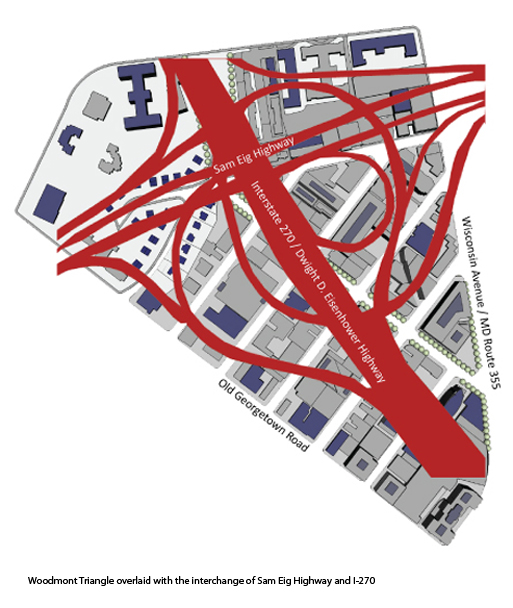 Here's some inside baseball for you—planners love maps. Mention letraset and T-squares to older planners and they'll start squirting tears for the good old days and bemoaning the cold computer line.
Maps, no matter how they're made, have tremendous expressive potential and we planners argue long and hard about their content and style. Everyone has a different idea about land use colors, boundary lines, and north arrows.
Here's someone else who cares about maps and I think two of them are of particular interest to planning in Montgomery County.
Entry 441 is a map of San Francisco's privately-owned public open spaces (POPOS). Montgomery County has its share of these and master plans recommend more. Will these public amenities, negotiated in exchange for additional revenue-generating density, melt into private property as they have in San Francisco? By the way, this is a beautiful map—crisp, focused on its primary information, easy to print, and easy to read.
And look at entry 439, two postcard maps of Australia laid over different regions of the world, most notably the U.S. and Europe. Australia is big, and no matter what they say, size matters.
Here's what you get when you overlay a Sam Eig Highway interchange on Bethesda's Woodmont Triangle.
How we spend our time and land is up to us, and next time someone tells you a place is walkable because it has brick sidewalks and street trees, ask them about scale.