Lessons learned from Portugal

This past May, I had the pleasure of traveling through Portugal on a greatly anticipated summer, post-COVID trip. What a beautiful country and what a perfect example of concentrated, walkable mixed-use communities, which are found in all its small, medium and larger cities and towns. Portugal, as well as a large portion of Europe shows us impressive examples of how to save energy and resources through the concentration of buildings and then connects those communities with simple, easy to use transit systems consisting of trains, trams, buses, cars, bikes, carts and scooters. It is walkable concentrated development linked by multimodal transportation at its best! I strongly suggest you visit Portugal if you can. The urbanism, architecture, beauty, food and people are spectacular.


In the latest UN Climate Change reports, it is abundantly clear that human activities are contributing to climate change at a rate that is unprecedented in human existence. Two of the largest components of household carbon footprints are transportation and household energy use, both of which are completely dictated by where we live. Suburban households have a larger carbon footprint than urban households because houses are typically larger requiring more materials and expensive infrastructure. In suburban areas, basic services often depend on single occupancy cars and commuting longer distances for work, shopping, going to school and entertainment are common. Water mains, sewer pipes, power and cable lines and roads all must be longer (and therefore less efficient) to accommodate our dispersed living habits.

Montgomery Planning's proposed Thrive Montgomery 2050 update to the county's General Plan addresses the environmental problem suburbanization of our region has created through the creation of Complete Communities where most daily necessities, jobs, homes and parks are all within a five-to-15-minute walking radius and each center is linked to other centers by a robust multi-modal transit system – just like what exists in Portugal. This plan also proposes a much larger array of housing choices so that single people or couples or empty nesters without children can live in smaller, more compact homes in their neighborhoods near friends and/or family. By having smaller, more energy efficient homes closer to jobs, services, retail and a coffee shop, more robust non-car transportation networks can be created that connect all these activities. The smaller housing units are also typical of the compact communities that I saw in Portugal. Here are some examples of diverse housing types already being built in parts of the United States:


What was reinforced for me during my trip to Portugal is that we need to concentrate our new growth around our existing centers rather than spread them out over undeveloped lands or transit-less exurban areas. We also need to stop building large resource-intensive single-family homes and townhouses and instead build smaller duplexes, triplexes, quads, smaller townhouses, and small apartment buildings in neighborhoods that don't overpower their neighbors in scale or size. Although these housing types are common in towns and cities throughout Portugal – and increasingly in many places in the U.S. – it is unfortunate that these types of buildings cannot be built in Montgomery County through current zoning today! When more, smaller and varied housing can be developed on dense walkable street networks in mixed-use centers, we and the environment win by dramatically reducing our carbon footprints through greenhouse gas emissions. Less resources per person are used, less driving is necessary, more green space is preserved, stronger social communities are formed, and overall health is improved. I would say that is a win/win/win!

There are many lessons to be learned from towns and cities in Portugal. The quality and number of the complete communities that I saw as well as the amount of green space that was preserved between them through compact development, and all linked by robust transit networks connecting these places, was impressive. Portugal offers models of building and city planning that we in Montgomery County should emulate.
---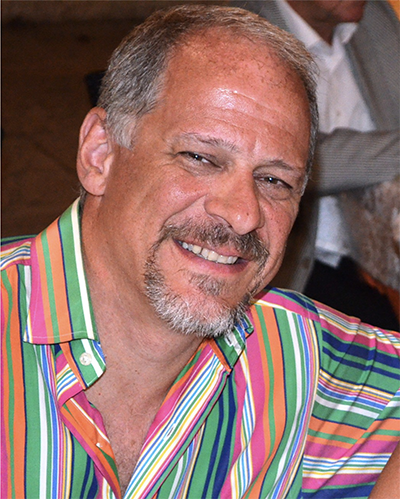 About the author
Paul Mortensen is Senior Urban Designer in the Director's Office at Montgomery Planning and is leading numerous high profile Design Excellence review, master planning, policy and awards efforts within the organization. He is a registered architect in the states of California, Washington and Maryland, is a LEED Accredited Professional, a member of the Congress for New Urbanism, and is an Architect and Urban Designer of significant experience with sustainable architectural design in urban settings.