This blog was originally posted on August 4, 2021 and has been updated to add in research and information from the Montgomery Planning's Historic Preservation and Research and Strategic Projects offices about the equity issues involved in examining Montgomery County's industrial land uses.
Introduction
The COVID-19 pandemic's increase of e-commerce and package fulfillment, falling industrial vacancy rates, and the surge in development of industrial space regionally and nationwide have communities rethinking the amount of industrial land they need. Industrial clusters are often targeted for redevelopment when they are near transit facilities because they are less valuable per acre than higher density and/or higher rent, office, retail, and multifamily properties. Additionally, jurisdictions that are in the core of metropolitan areas with elevated land costs, like Montgomery County, rarely increase the amount of land zoned for industry, limiting the potential supply of new industrial buildings. While Montgomery County is not known as a manufacturing hub, industry is an essential component of our economy. This blog highlights what our industrial clusters looks like and where they are located, and examines what the future holds for them.
Definition of Industrial Properties
Industrial Properties: The industrial category encompasses a wide range of properties and uses that are difficult to classify. It includes everything from multi-million-square-foot factories and distribution warehouses to small showrooms, workshops, and open lots used to store equipment. CoStar, a commercial real estate data company, defines industrial properties as "a type of building adapted for such uses as the assemblage, processing, and/or manufacturing of products from raw materials or fabricated parts. Additional uses include warehousing, distribution, and maintenance facilities. The primary purpose of the space is for storing, producing, assembling, or distributing product." CoStar further classifies industrial properties into nine secondary types: Distribution, Food Processing, Manufacturing, Refrigeration/Cold Storage, Service, Industrial Showroom, Data Center, Truck Terminal, and Warehousing.
Flex Properties: Flex is a real estate category that is similar to industrial, and CoStar's definition indicates that there is a degree of overlap. CoStar considers a flex property to be "a type of building designed to be versatile, which may be used in combination with office (corporate headquarters), research and development, quasi-retail sales, and, including but not limited to, industrial, warehouse, and distribution uses. A typical flex building will be one or two stories with at least half of the rentable area being used as office space; have ceiling heights of 16 feet or less; and have some type of drive-in door, even though the door may be glassed in or sealed off." Many flex properties in Montgomery County are utilized by life-science tenants for a combination of office, research, and light production. However, other flex properties have many of the hallmarks of industry and are utilized by traditional industrial tenants. This blog post does not analyze properties classified by CoStar as "flex."
The Role of Industrial Properties in Montgomery County
Industrial land is an essential, if small, component of Montgomery County's economy. CoStar counts 655 existing industrial properties in Montgomery County, totaling 15.5 million square feet of building area. 614 of these properties and 87 percent of Montgomery County's total industrial square footage is categorized as "service" or "warehouse." This designation implies our industrial sector focuses more on servicing the local economy in contrast to industrial sub-categories more associated with production of traded goods, such as manufacturing and food production.
Industrial square feet in Montgomery County by secondary classification
The tenants in these industrial properties are primarily small and medium-sized businesses, like specialty building/construction suppliers and wholesalers, auto-repair and -supply businesses, restaurant supply companies and caterers, and companies that straddle retail and light industry like pool- or boat-supply houses. Some properties are large equipment storage yards for tenants in the construction, utility, and waste-management industries.
While collectively industrial uses rarely capture the limelight, industrial firms perform important functions that support the quality of life in Montgomery County, and it is essential that they have affordable locations near their consumers. For example, wet concrete needed for new development can only be on a mixing truck for a few hours before it begins to harden, so infrastructure or building projects require production facilities nearby. A plumber requires a "base" to store supplies and equipment within a reasonable drive of the homes he or she services, as well as supply shops to provide specialty parts and equipment. If that plumber must spend an hour driving to reach a home in need of service, that unproductive time results in a higher hourly rate to compensate. Additionally, industrial businesses provide entrepreneurship opportunities and well-paying, middle class jobs for residents. Montgomery County's general "repair and maintenance" industry employed more than 2,900 people in 2020 with an average earnings per job of $62,047.1
Montgomery County has a robust biotechnology industry with 29 pharmaceutical and medicine manufacturing establishments employing more than 4,800 people.2 However, research and development for the biotechnology and pharmaceutical industries tend to use properties categorized as flex or traditional office rather than industrial.
Industry in Montgomery County
Most of Montgomery County's industrial properties are small, only 13 are larger than 100,000 rentable square feet, and 63 percent are smaller than 20,000 square feet. The amount of industrial space developed in Montgomery County peaked in the 1980s before declining markedly each subsequent decade, likely reflecting the rising cost of land and the increasingly limited availability of undeveloped land near major transportation facilities. Overall vacancy is currently low, at 4.8 percent, but it remains above the historically lowest level of 3.3 percent in the first quarter of 1999. Market rent meanwhile has steadily climbed and, at $13.41 per square foot per year, is at an all-time high.
Number of industrial properties in Montgomery County by size
Square footage of industrial space developed in Montgomery County by decade
Industrial market rent and vacancy in Montgomery County, 1993-2021
Montgomery County's Industrial Clusters
Most of Montgomery County's industrial properties are located in eight neighborhoods in loose clusters of a minimum of 10 properties, shown on the map below. These eight clusters house 560 of the 655 properties, or 85 percent of all properties with industrial uses in the county.
The clusters with newer properties are generally larger in both number of properties and average property size. The increasing median property size of newer properties reflects how industry evolved with a demand for larger spaces. Older built-out neighborhoods may not have been able to accommodate the requirement for larger buildings, resulting in a need to build new industrial clusters where land and transportation facilities were available. Despite these differences in age and size, average rents appear similar in each of the clusters.
Industry and Equity in Montgomery County
Within Montgomery County the location of some of our industrial clusters is the result of historic efforts by county leaders to further marginalize minority communities. David Rotenstein's research into the Talbot Avenue Bridge chronicles how restrictive housing covenants forced African-Americans into areas of concentrated poverty lacking basic services, resulting in those neighborhoods having low land values. With property values rising as Montgomery County grew, county leaders from the 1920s to 1960s zoned these areas with lower land value for industrial and unattractive but essential facilities. Rotenstein's research into the River Road Moses Cemetery documents how the WestBard industrial cluster formed in this manner and how subsequent county plans erased any mention of the earlier thriving African-American community there. The 2016 PlanWestbard introduction section includes a short history of the area that acknowledges that the Baltimore and Ohio Railroad's Georgetown Branch cut through an existing African-American community and attracted industry to the area. Rotenstein's Talbot Avenue Bridge document highlights the active role of Montgomery County in the creation of the Lyttonsville industrial cluster in 1945 by locating the county dump and incinerator there on top of an African-American community. After those facilities closed 20 years later the county embarked on an urban renewal program that involved seizing much of the remaining residential property for an industrial park and bus depot. In Rockville, the historically African-American Lincoln Park neighborhood was not displaced, but did have the immediately adjacent area zoned for industry.
Accommodating Growth While Preserving Industrial Lands
Planning departments for Montgomery County, Rockville, and Gaithersburg recognize the value of industrial lands and the businesses they contain and are accommodating the needed growth of the county while preserving this valuable resource. The existing area plans and zoning maintain current industrial uses in all clusters, with the notable exception of a portion of the Twinbrook/White Flint and Kensington areas.
More than 50 percent of Montgomery County's industrial land is within three clusters: the Montgomery County Airpark, Gaithersburg, and Rockville/North Rockville clusters. These areas have little development pressure and are covered by long-term plans that preserve the existing uses. The approach of balancing growth and preserving industry is evident in the 2016 PlanWestbard and the 2016 Greater Lyttonsville Sector Plan. PlanWestbard retained the existing light/moderate industry comprised of automobile service shops and self-storage facilities while enabling the development of an adjacent mixed-use town center.
Development of the vision for Lyttonsville involved significant discussion about the future of industry there and the appropriate response to the investment in the Purple Line light rail. The resulting balance involves allowing a small portion of the existing industry east of the future station to convert to mixed-use, while preserving all industry to the west of the tracks. As an example of Montgomery County's commitment to retaining existing industry, the plan includes an entire section dedicated to policies and recommendations to preserve and strengthen the remaining industrial cluster. The neighborhood around the small south Silver Spring industrial cluster is currently undergoing a new community plan process, and like with Lyttonsville the future of this industrial cluster is being carefully considered as part of this effort.
The plans for the Twinbrook/White Flint cluster area reflect well the tradeoffs between attracting future growth around high-capacity transit and preservation of industrial land. The 2009 Twinbrook Sector Plan and 2016 Rockville Pike Neighborhood Plan created by the City of Rockville and the 2010 White Flint Sector Plan created by Montgomery County Planning enable targeted redevelopment of industrial properties nearest to the Metro stations, as shown on the map below.
Similar to the approach to the Twinbrook/White Flint cluster, the 2012 Kensington Sector Plan preserves a portion of the industrial zoned land, while applying a Commercial/Residential zone to facilitate redevelopment of industrial properties closer to the MARC station and in the middle of Kensington's town center.
The Future: Creative Accommodations for Industrial Expansion
While conversion is not a severe threat to many of Montgomery County's industrial properties, there is no space to allow for expansion. As the map of industrial properties and the industrial zoned land demonstrates, there are no undeveloped areas that permit new industrial uses. Additionally, there are no undeveloped areas with good highway links outside of the protected Agriculture Reserve.
This generates questions that Montgomery County leaders and planners should keep in mind as we envision the future of our community:
What types of land and buildings might future Montgomery County industrial businesses need?
What measures can be taken to help future industrial businesses coexist with residential and commercial uses? Are there existing or emerging types of industrial activities that can be integrated into commercial or residential neighborhoods without causing disruption?
Can existing sites or underutilized properties such as excess retail be retrofitted to accommodate current and future industrial uses, or will new construction be necessary?
If retrofits are not economically feasible and there is no available undeveloped land for industrial development, where will these businesses go?
If Montgomery County cannot accommodate future industries by zoning for additional developable industrial land, how will that impact our economy and quality of life?
The pressure on industry fundamentally reflects the success of Montgomery County: many people and businesses want to locate here, increasing competition for the limited land resources we have. The continued growth of Montgomery County's population and economy, while positive, will increase these tensions.
Finding appropriate places that meet the evolving need of industrial uses that cannot afford top rents but are essential components of our economy may require creative solutions. Some industrial uses might be accommodated in retail areas, such as small workshops. Larger uses that require big warehouses or that generate inconvenient noises or smells are harder to accommodate. As we plan for redevelopment around the county we should consider the value of job-producing industrial users and where new clusters might be appropriate.
---
1 Data Source: EMSI
2 Data Source: EMSI
---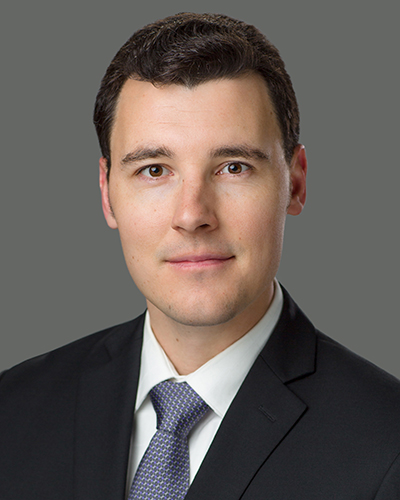 About the author
Todd Fawley-King is Montgomery Planning's real estate specialist. In this role Todd supports master planning efforts by conducting market analysis and evaluating the potential of the real estate market. Todd produces studies and reports to highlight how current trends affect the supply and demand of real estate product in Montgomery County. Prior to joining Montgomery County Planning Todd worked for a real estate consulting firm for 4.5 years supporting clients around the United States. Todd focused on the intersection of real estate, innovation, and academia by supporting university clients look at using their real estate portfolio to support their core mission of education and research. Todd is a resident of Montgomery County and enjoys taking his young daughter to explore the many amazing parks and open spaces the County has to offer.