Last fall we featured the work of architectural firm Deigert and Yerkes in our Montgomery Modern Bus Tour 2017. Now a custom Deigert and Yerkes house has been listed on the market. The Boskey House is tucked away on a wooded lot in the Westgate subdivision, between Massachusetts Avenue and River Road. The low, horizontal form of the one-story front is well-anchored to the site.

Characteristic of Deigert and Yerkes-designed houses, the Boskey House is designed for maximum privacy, with an expert site plan and well-preserved natural setting. Dark-stained redwood siding, neutral-painted trim, and fieldstone base accents are features which serve to connect the house to its setting.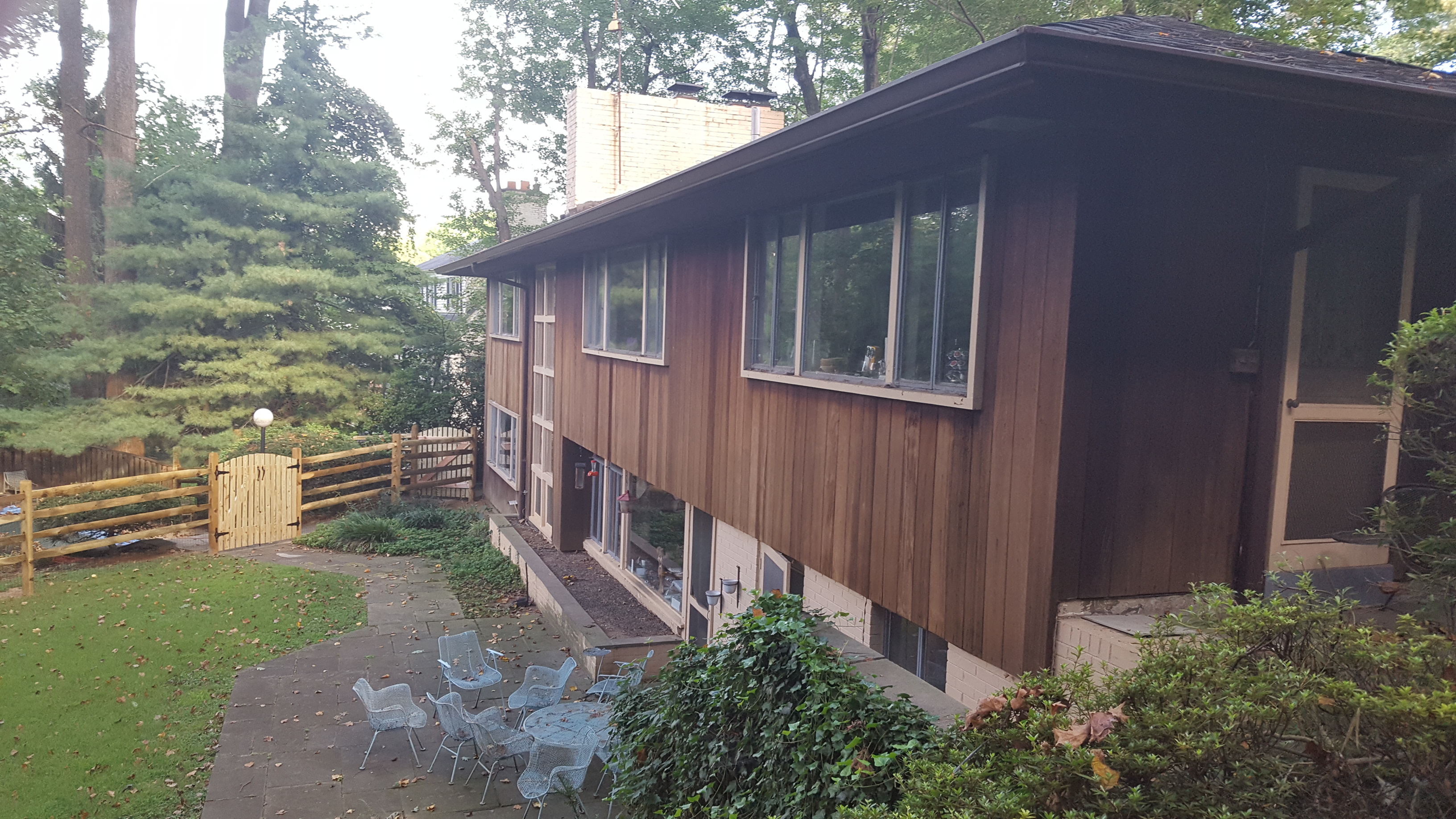 At the back, windows open to a view of mature trees, terraces and a pool. Wide eaves continue the horizontal line, visually extending the house into the landscape.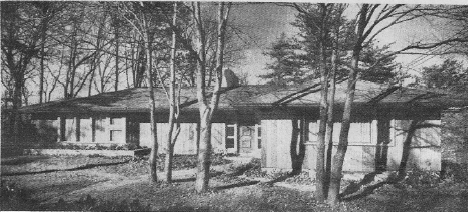 The Boskey House was featured in the March 1954 issue of Better Homes and Gardens magazine. While Deigert and Yerkes projects were often small in scale, they were known for a gem-like quality of design showing ingenuity, versatility of materials, and flexibility of spaces.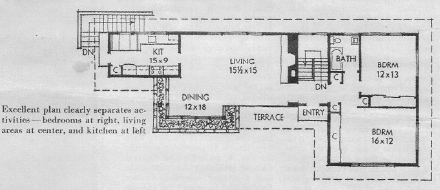 The Boskey House was built in 1949 for attorney Bennett Boskey (1916-2016) and his wife, Shirley Ecker Boskey (d.1998), a director at The World Bank Group.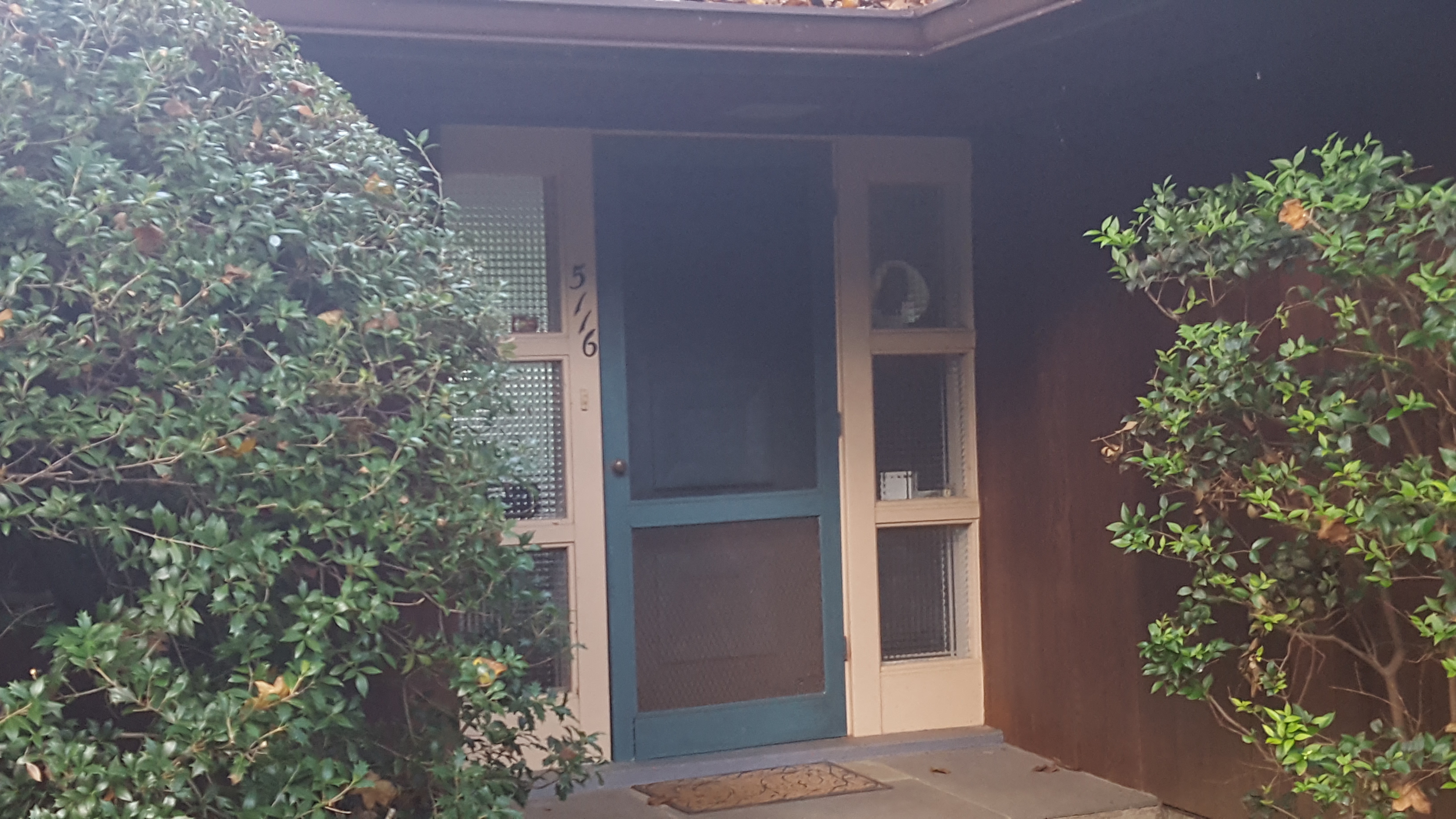 Best known among Deigert and Yerkes' projects is the National Arboretum Administration Building (1957), considered one of the finest and most delightful buildings of the US General Services Administration. The firm also designed The Primary Day School and the round-shaped Bushey Drive Elementary School (namesake for Round House Theater). Deigert and Yerkes designed the first houses in Tulip Hill (1950), some of which have been demolished in recent years. Last year's bus tour featured many of these projects, including Robert Deigert's own house on Bay Tree Lane.
Read more about Deigert and Yerkes in our bus tour guidebook.


MontgomeryModern explores mid-century modern buildings and communities that reflect the optimistic spirit of the post-war era in Montgomery County, Maryland. From International Style office towers to Googie style stores and contemporary tract houses, MontgomeryModern celebrates the buildings, technology, and materials of the Atomic Age, from the late 1940s through the 1960s. A half century later, we now have perspective to appreciate these resources as a product of their time.

Contact us if you know of a mid-century modern building or community that you would like us to feature, or if you are seeking information: clare.kelly@montgomeryplanning.org