Montgomery County in the mid-century era experienced great change. Montgomery was the fourth fastest growing county in the nation. The population grew from less than 90,000 in 1946 to nearly 580,000 by 1974. Change also came in the pace of life, as cars and new highways enabled ever increasing speeds, but also in the scale of the perceived environment, as space exploration made the universe seem to be the limit. A new era called for new building forms, made possible with innovative technologies. By the early 1960s, architects were experimenting with a variety of roof forms.
The zigzag roof of the Sligo Adventist Elementary School must have been a striking contrast to the traditional flat roof schools that had been built for decades in the county up to this time. Architect Ronald Senseman, a Silver Spring resident, designed Sligo Adventist Elementary School. Flanking the entry's geometric roofline is warm-toned, stone facing. This sets a contrast between manmade shapes and materials and the organic shapes and materials of nature—a dichotomy found on many modernist projects of this era. Senseman continued the stone in a series of column-like piers found on each side elevation.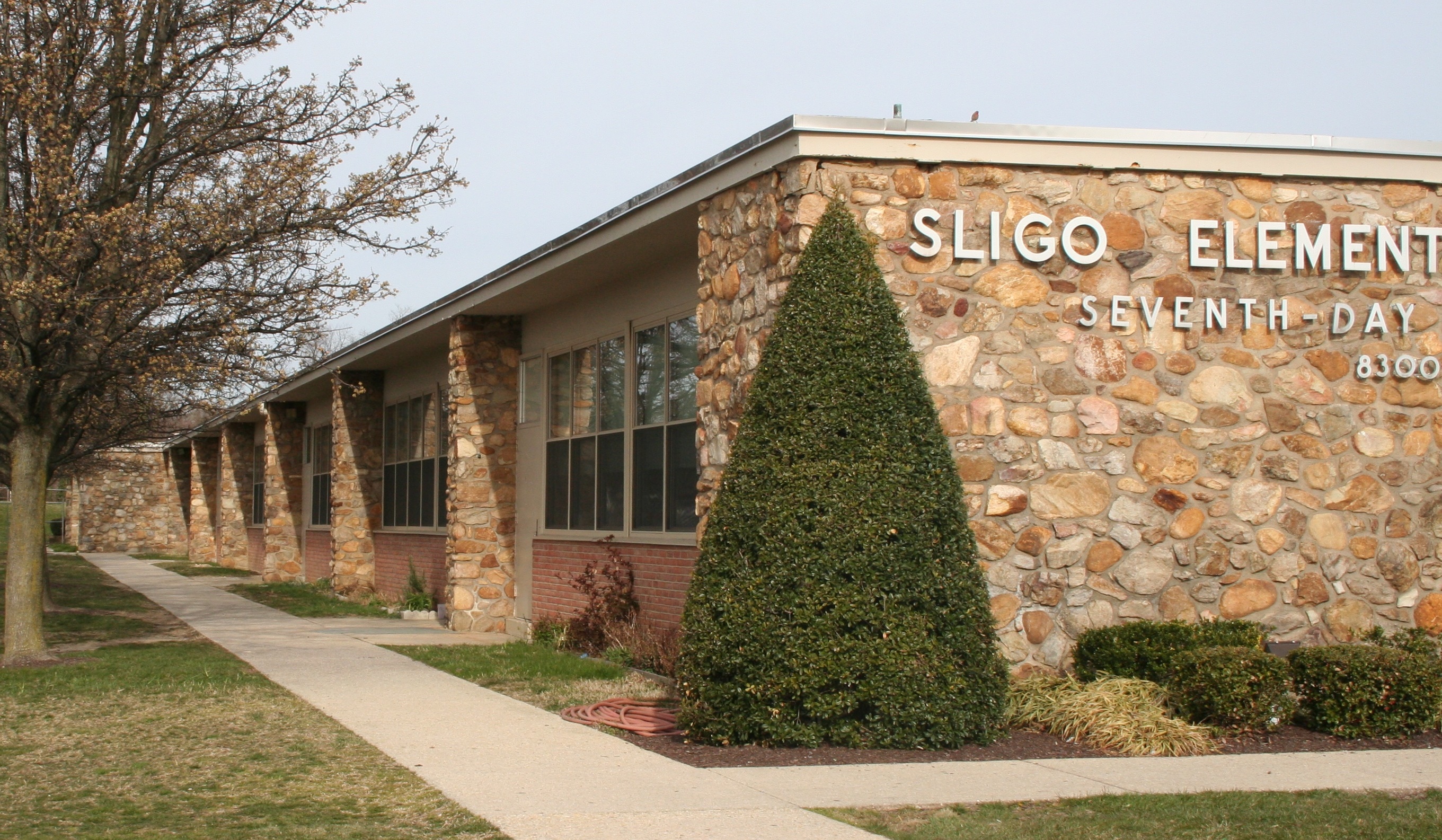 Ronald Senseman designed many modernist projects in the region, including schools, churches, and motels. For more information on Senseman, see a recent Montgomery Modern post.
The zigzag roof was fairly popular in the early 1960s, yet most original examples have been demolished or remodeled. Another example, also designed by Senseman, was the Park University Motel (1962), 7200 Baltimore Road, in Prince George's County. Here's a photo from a c1963 ad for Ruberoid roofing.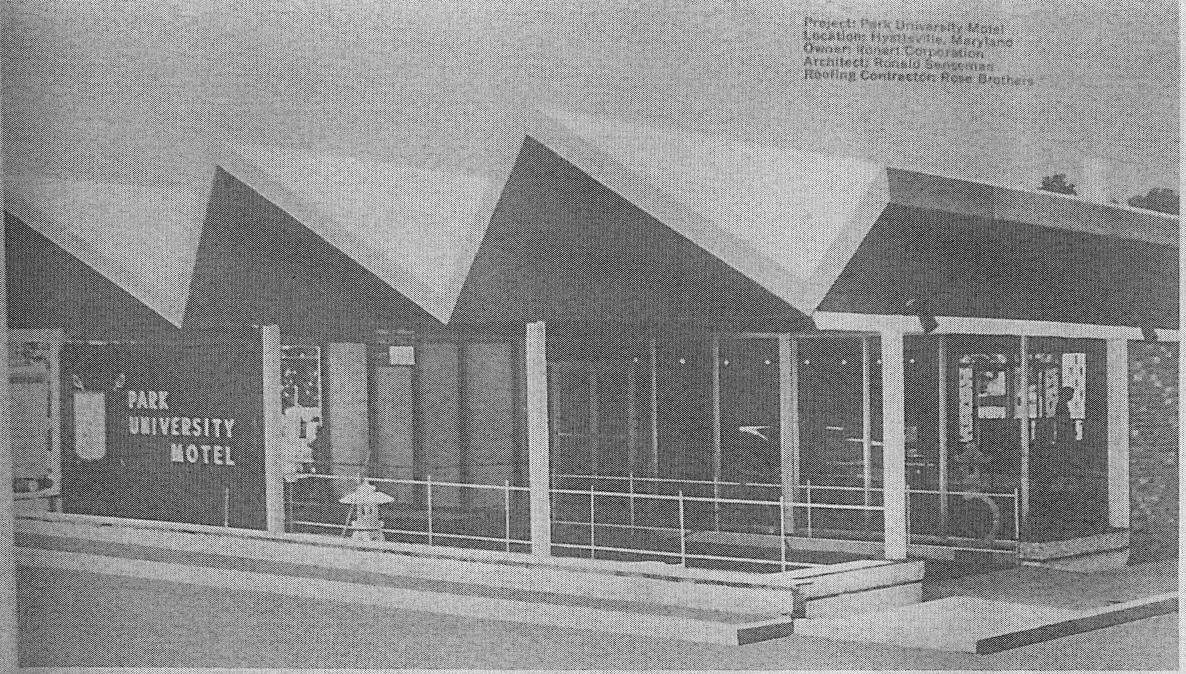 The dramatic roofline today is obscured through remodeling for the facility, now Quality Inn & Suites.
Incidentally, according to the ad, the Park University Motel project used Ruberoid T/NA 200, which the company marketed as "the industry's first prefabricated, prefinished, built-up roofing system". The lightweight, pliable product was composed of polyvinyl fluoride film and a durable asbestos felt.
The same c1963 Ruberoid Company ad enticed architects to stretch their imagination in roof design.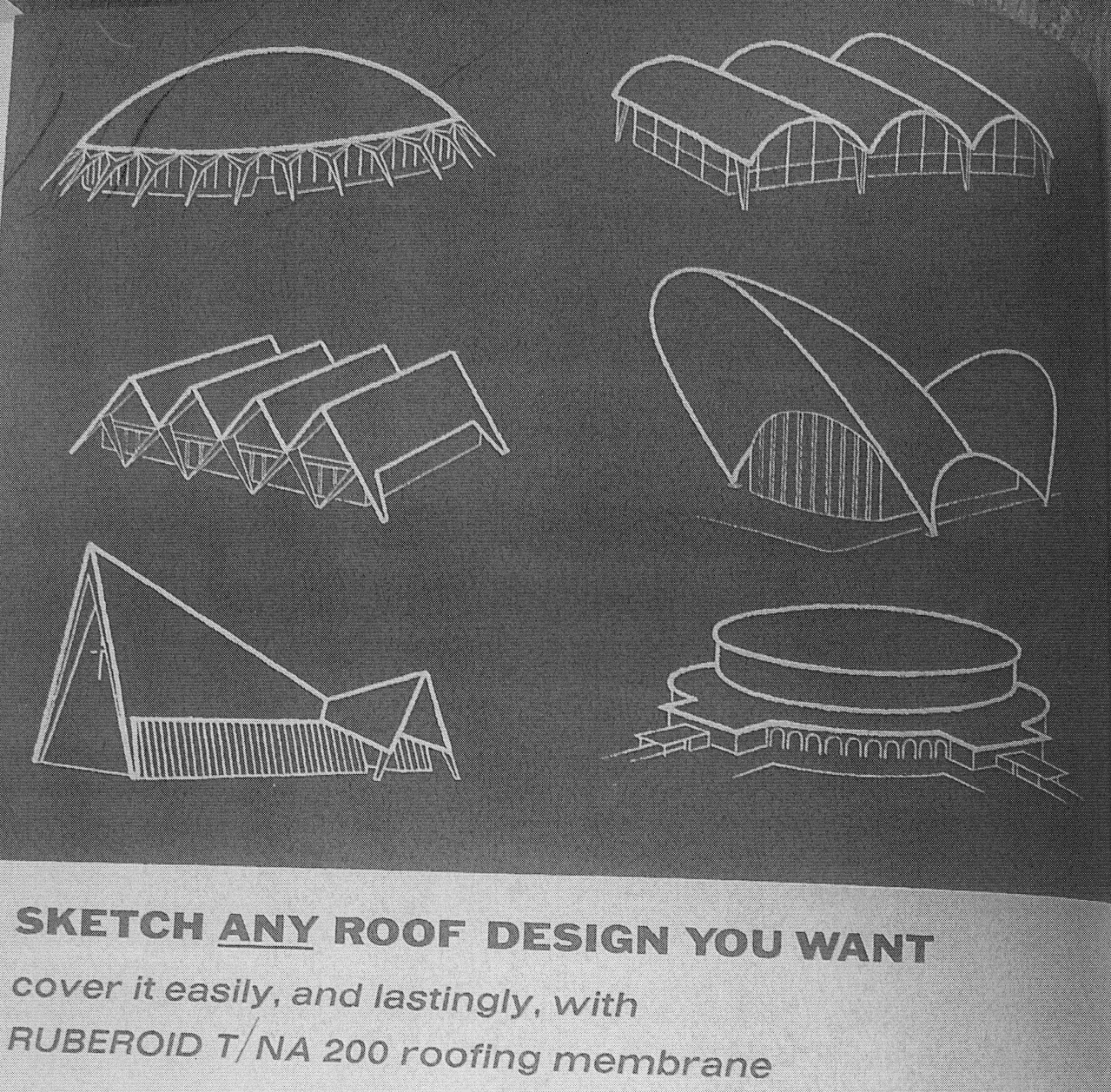 Many examples of such modernist geometry are still found in our area, if we look closely.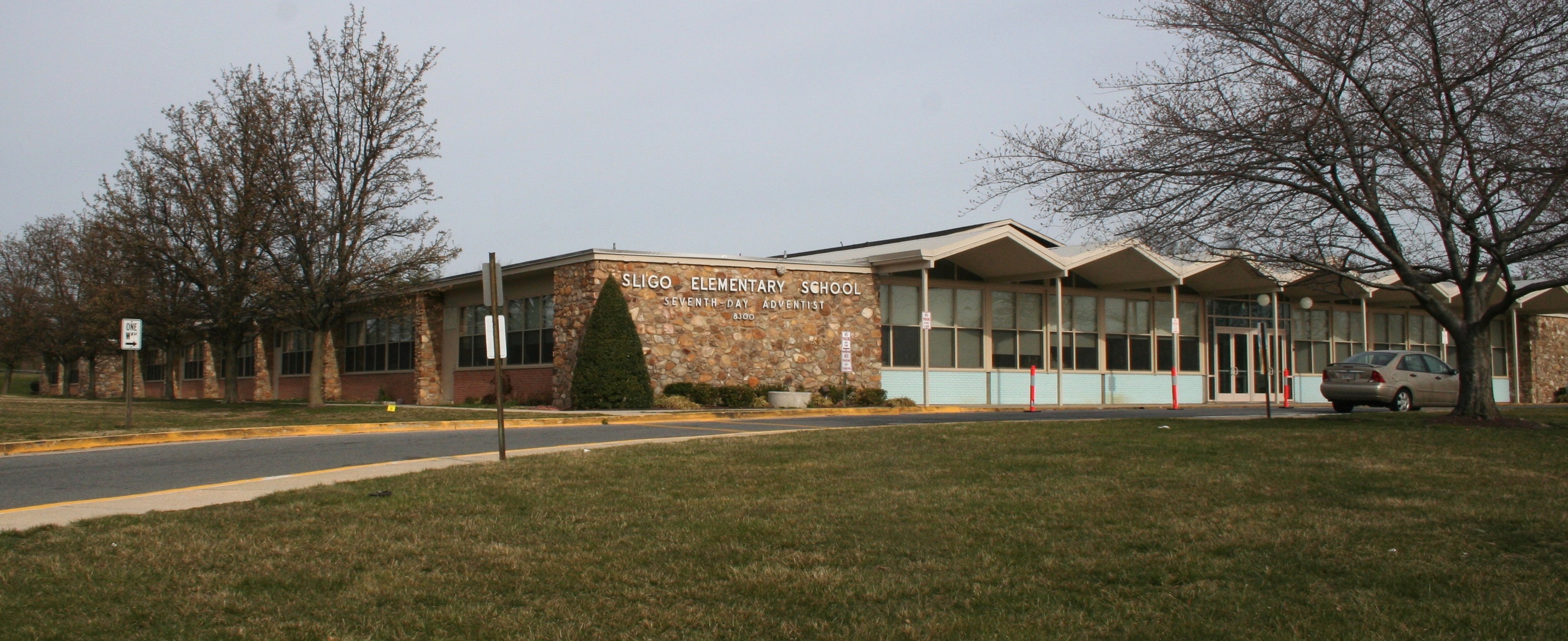 Groundbreaking for Sligo Elementary School was September 22, 1963, and the school opened one year later. More information on its history may be found on the school website.

Montgomery Modern explores mid-century modern buildings and communities that reflect the optimistic spirit of the post-war era in Montgomery County, Maryland. From International Style office towers to Googie style stores and contemporary tract houses, Montgomery Modern celebrates the buildings, technology, and materials of the Atomic Age, from the late 1940s through the 1960s. A half century later, we now have perspective to appreciate these resources as a product of their time.