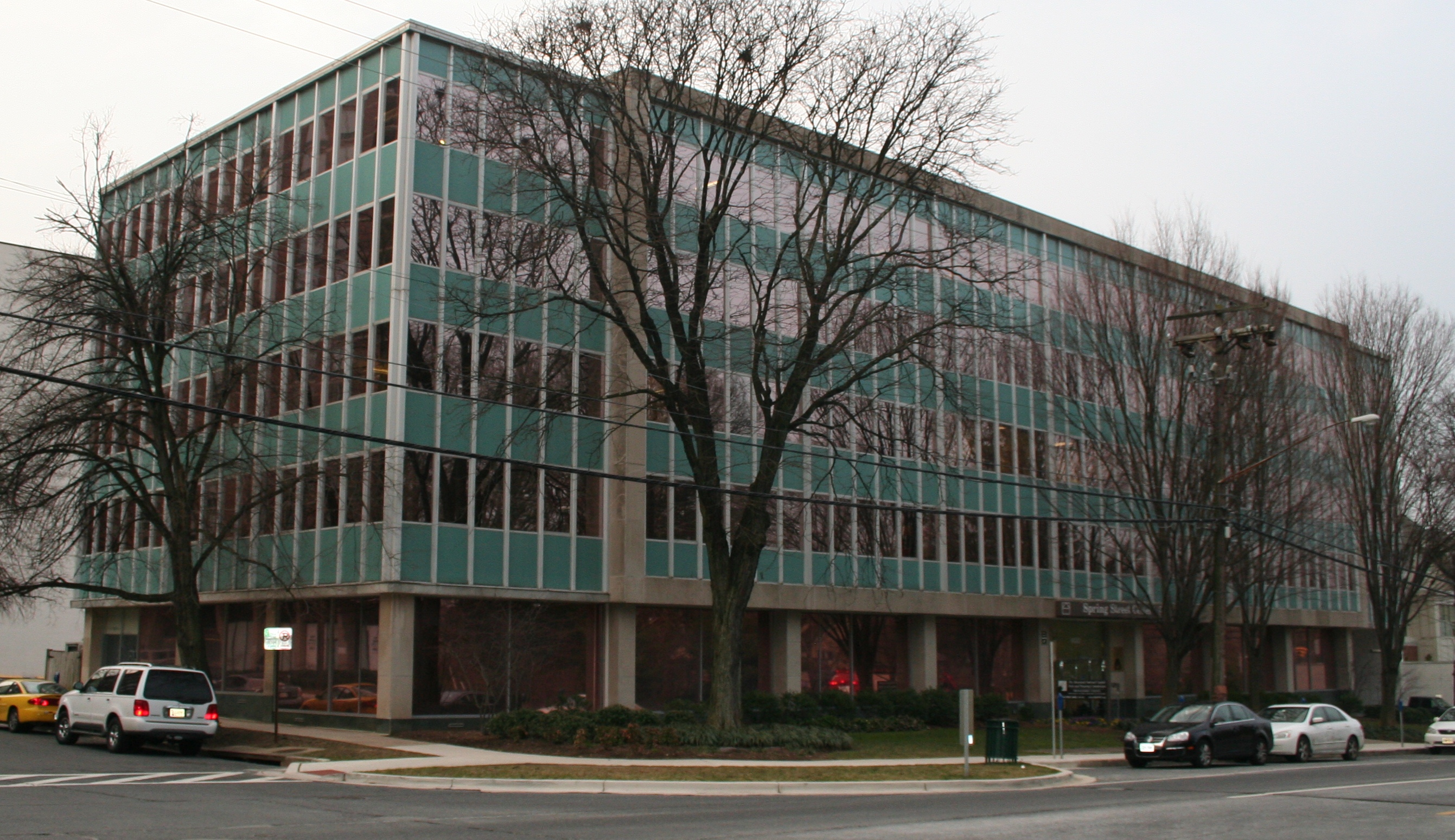 This sleek blue building, constructed in 1963, is another mid-century modern gem in downtown Silver Spring. Built three years after the American National Bank Building, the Operations Research Institute building was designed by prolific local architect Ted Englehardt. Previously we blogged about Englehardt's Weller's Dry Cleaning. For the Operations Research Institute, Englehardt designed an International Style office building with beautiful turquoise spandrel panels made of porcelain enamel.
Developer Carl M. Freeman moved his offices here in 1964. The firm occupied the first and part of the second floors. Freeman, who pioneered the modernist garden apartment in the DC area, was at this time one of the top 12 builders in the country.
Some part of the ground floor was originally open, as seen in this historic photo. Today, the west section retains a ground floor drive-through to connect the parking area with Spring Street entrance.
Some window units are hinged on top and can be opened with a special tool. Our historic preservation unit of the Planning Department had offices on the top floor of this building in 2011-2012. The space was well-lit and open (and the building is very well maintained). It has held up well over the years!

Montgomery Modern explores mid-century modern buildings and communities that reflect the optimistic spirit of the post-war era in Montgomery County, Maryland. From International Style office towers to Googie style stores and contemporary tract houses, Montgomery Modern celebrates the buildings, technology, and materials of the Atomic Age, from the late 1940s through the 1960s. A half century later, we now have perspective to appreciate these resources as a product of their time.