What a fun toy!  Mapnificent shows you how far you can travel on transit from any address for several cities around the world.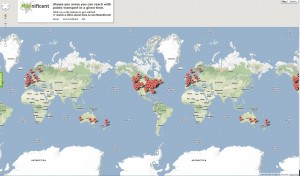 You can choose the travel time along a sliding bar and choose specific addresses or drag a pin on the map around.  Here's the blob from the Planning Department's address set at 30 minutes: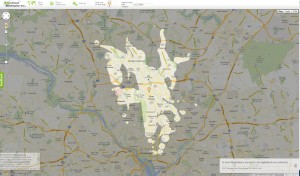 I was able to quickly look at Chicago and Philadelphia, two cities I'll be visiting soon, and the times looked about like I've experienced before (as does Silver Spring's).  Nothing for Providence, another city I'll be visiting this summer, although I know RIPTA has a decent system.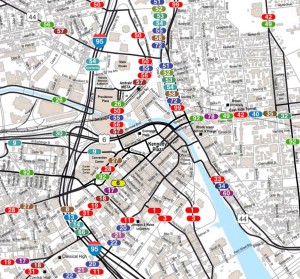 Maybe more soon.
More info and examples were posted on The Atlantic Cities site.