The ongoing Lego (R) exhibit, Towering Ambition, at the National Building Museum has some very cool models of famous buildings, but also provides a play area for kids and families.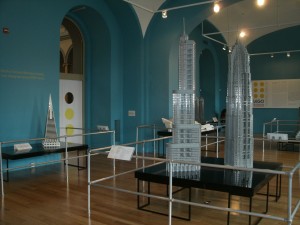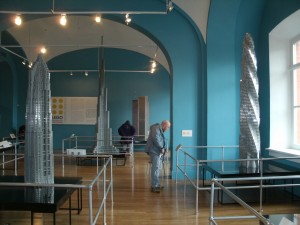 More interesting than the models, however, are the prompts about land use and community planning hanging around and adorning the space where kids (and adults) can play with the Legos.
Rather than focus on cool buildings, like the exhibit, these prompts ask budding designers to think about places beyond the bounds of an individual building, to think like a town planner (and a rather progressive one at that).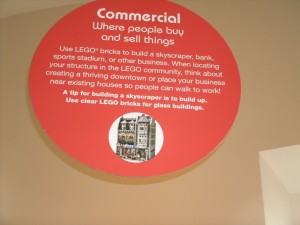 Unfortunately the prompts still relegate land uses to separate building forms, but do suggest locating them near one another.
I think their next exhibit should be reproductions of great plazas, parks, and streets!