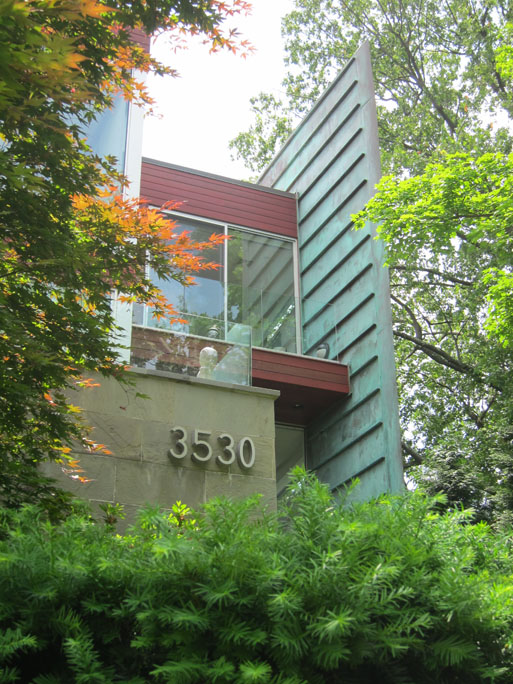 Saturday's DC Garden Open Day, hosted by the Garden Conservancy, took us down the exclusive streets and well-screened back yards of six well-heeled — and pooled — Washingtonians (did my sons crawl under author Christopher Buckley's trampoline?).  We were about do head into another beautiful garden when my wife got my attention by asking "Is that a zinc house?"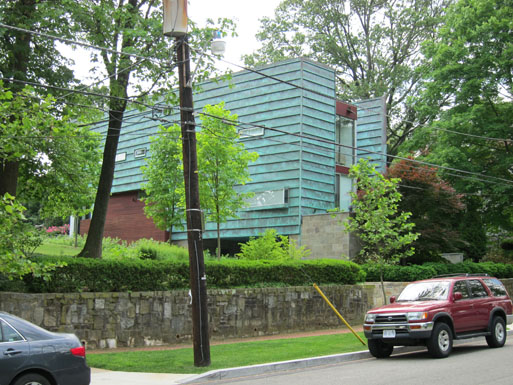 Indeed it was.  This house, at 3530 Newark Street, NW, was designed by Travis Price Architects and has a sleek LucasArts starship feel.  Assumedly pre-weathered zinc cladding form an outer shield, with minimal openings and a blunt-faced bay on one side and a curved slicing edge on the other.  Atop a stone base, the soft underbelly of this creature is mostly glazed, with red clapboard/fiberboard siding.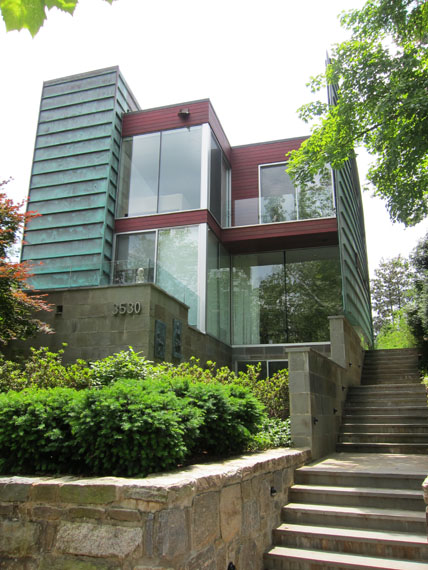 The stair on the right would suggest a piano nobile scheme with a side entrance, while a peek down the driveway on the left promises a spacious terrace level with a terraced garden.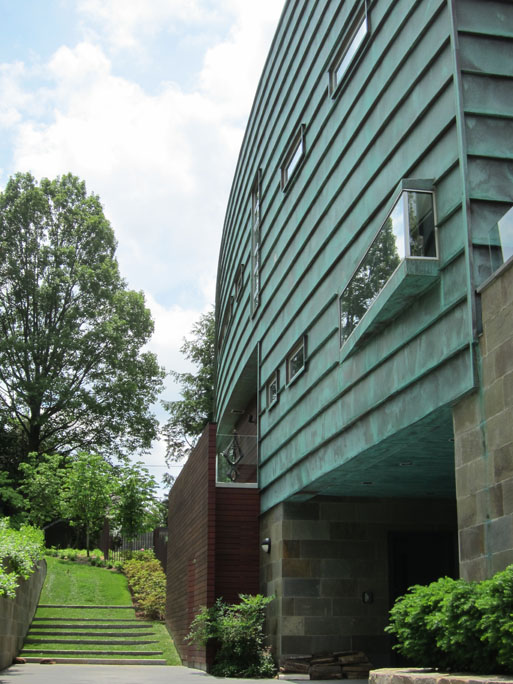 The scale of the house is compatible with its neighbors.  The house has a narrower face on the street — the others don't typically have driveways — and the large side setback of the house to the east provides the side elevation with a generous eye-catching aspect.  The contrast is a bit jarring, but refreshing at the same time.