Frank Lloyd Wright is supposed once to have said that "A doctor can bury his mistakes but an architect can only advise his clients to plant vines."   Our new CR zone provides bonus density for doing the same thing (not burying mistakes…nevermind).  But all irony aside, Green Walls, Living Walls, Vertical Gardens, etc.  are gaining currency and are being installed with greater frequency in a variety of locations.
The leader in the field seems to be Frenchman Patrick Blanc, with many installations to his credit including Jean Nouvel's Musee du Quai Branly in Paris.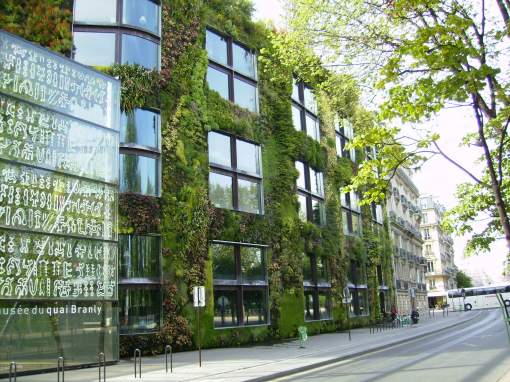 (photo: deconarch)
Other Parisian examples include the Fondation Cartier and the BHV Homme Department Store.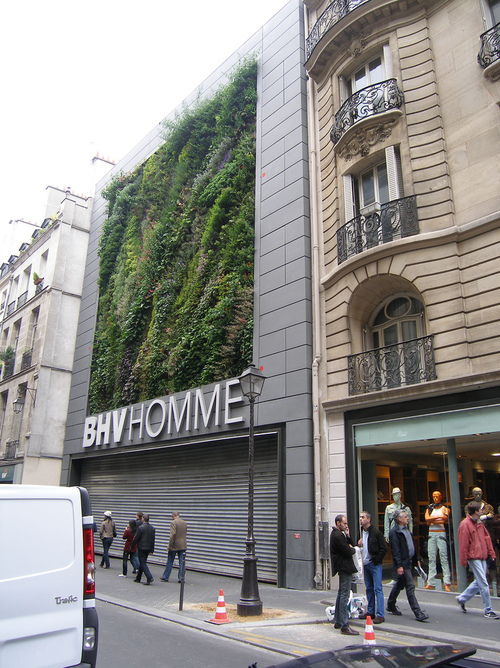 (photo: urban greenery)
Another cool garden spot faces Herzog & deMeuron' Caixa Forum in Madrid.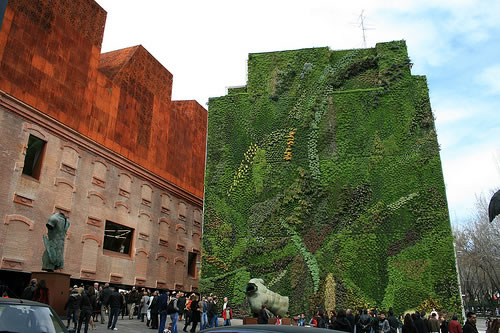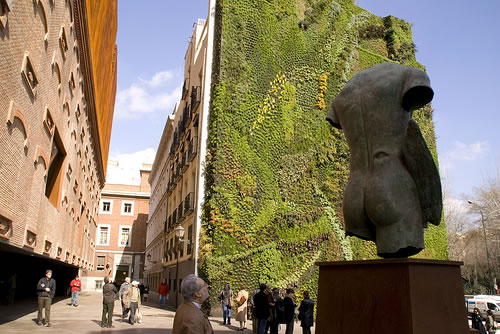 (photo: green packs)
Soil is not required and the systems are light enough to be installed on most wall types, interior and exterior (see the recent NYT article).  With a building scale, these vertical gardens have the potential not only to create dynamic visual interest for structured parking and secondary building facades, but to soften the transition between redeveloping urban edges and adjacent residential communities.  Coming soon to a CBD…er…CR near you?  Could be!