Brooklyn continues to reclaim its waterfront for public use.  The Brooklyn Heights Promenade, perched atop the Brooklyn-Queens Expressway, offers a delightfully open place to…promenade…and has great views of Manhattan (even in the rain).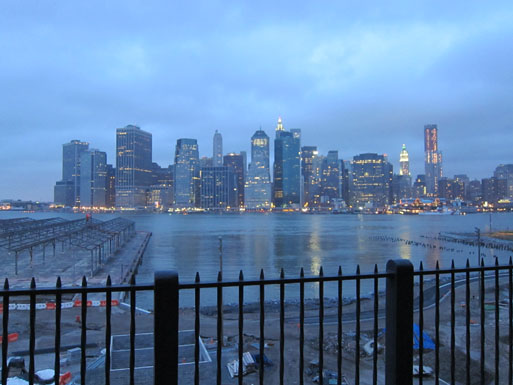 The newest piece of this collection of public spaces will be Brooklyn Bridge Park, an extensive redevelopment of the Brooklyn waterfront south of the Brooklyn Bridge.  Pier 1, the only completed section, opened while we were there.  Our lads, while not tots, gave it a thorough going over.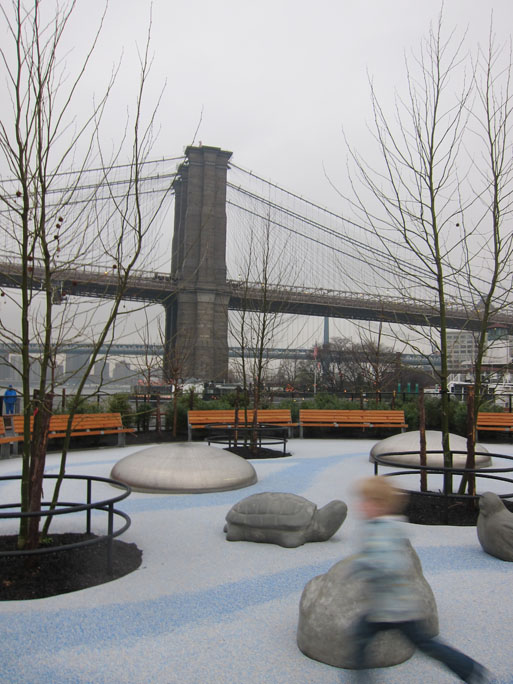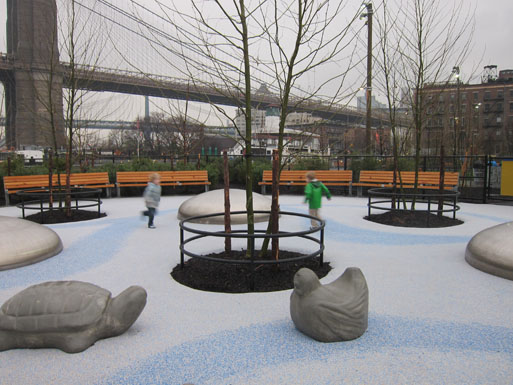 Portions of the riverwalk had also been completed and were open.  With the rain that bedeviled our time in the borough, however, only park maintenance staff and people whose kids had been cooped up and needed exertion were about.